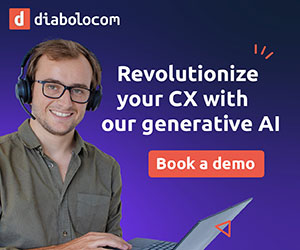 Are you proud to work in customer service, or are you too battered from all the negative calls that we get?
Paul Cooper argues that we all need to do a better PR job, particularly in the companies that we work for.
After the winter of pretty horrific weather for most people in the UK, I'm noticing a bit of grumpiness about!  And of course many take it out on one of their favourite subjects – the terrible customer service they've had from shops and call centres!
Well, I think that's a shame. Sure, there remain many organisations who do still give poor service, recruit the wrong people, don't train them properly or sufficiently, don't have enough staff to get the job done, think low price means you can ignore the customer's needs, and all that.
I normally make it a policy not to name and shame, but I have to say that, when I speak at seminars and conferences I do allow myself to let some of my frustrations out!
What do they say – if you've had good service you tell a couple of people, if you've had bad service you tell 8-10? If you've had bad service and speak at conferences and seminars you tell hundreds. And now, of course, with chatrooms, Facebook and the like, people can tell thousands!!
Anyway, I'm going to try to stop all that, and go out of my way to sing the praises more of the many who are getting it right, or at least trying to, and I want you to join me in this.
Customer service has got better
It is my observed view that, over the last 10 years, customer service in the UK has actually got better, and all of you out there are playing a big part in this. With over 700,000 people with, or studying for, an S/NVQ in Customer Service, plus many others doing other kinds of professional awards, I just know we're all doing a better job in UK plc, but we're still not talking it up well enough.
I always try to tell everyone I meet to be proud of the fact that you work in customer service.  This time I'd like you to go a step further and start recognising others who are doing a great job too. Watch out for good service – in person, on the phone, in posters, advertisements, and everywhere.
Time to do a good job at PR
Whenever you can, compliment the people giving the good service first hand – there and then, and then tell others.  Be especially interested if the organisation, or the individual, is in a sector still not normally recognised by many of the public for great service, like the public sector. And if it is retail, have they done enough for you to be their customer again and again – then do so: give your support to organisations clearly demonstrating good service.
And on the contrary side, if you get bad service complain – loud and hard! If you get a result, be impressed. If not, those shoes are made for walking, so use them.
I'm fed up with the media and others always telling me that it's so much better in the USA or Australia or elsewhere. Well, I've lived in both and though I mostly agree about Australia, the US 's "great service" is often only skin deep, and heavily weighted in such places as restaurants as to how much tip you're likely to give.
A recent survey said that at least the UK was the best for service in Europe, and though I might take issue with that when compared to an Italian waiter (the best in the world) that's at least a start. I don't want to hype the UK up if it isn't true, but why not go out there and try to prove to us that it is.
Happy hunting!
Paul A Cooper is a Director of Customer Plus
---
Do you agree with Paul?  Should we be blowing our own trumpet more?  Please leave your comments in an email to Call Centre Helper