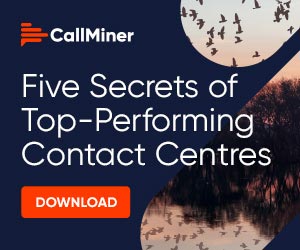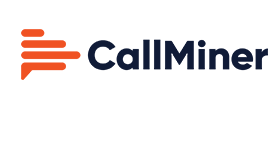 CallMiner is the leading cloud-based customer interaction analytics solution for extracting business intelligence and improving agent performance across all contact channels.
Contact Name: Frank Sherlock
Tel No:+44 (0)115 906 1225.
Contact Email: Frank.Sherlock@callminer.com
Profile:
CallMiner believes that resolution is the fundamental driver of positive customer experiences. When contact centre agents and others responsible for customer engagement are empowered by insight and feedback in real-time, they can dramatically improve the rate of positive outcomes. With the tagline "Listen to Your Customers, Improve Your Business" our goal is to help companies automate the overwhelming process of extracting insight from phone calls, chats, emails and social media to dramatically improve customer service and sales, reduce the cost of service delivery, mitigate risk, and identify areas for process and product improvement. Highlighted by multiple customer achievement awards, including six Speech Technology implementation awards in the past four years, CallMiner has consistently ranked number one in customer satisfaction, including surveys conducted by DMG Consulting and Ovum.
Social Media:
Twitter Handle: @CallMiner
LinkedIn Company Page: https://www.linkedin.com/company/42084/
Facebook Page: https://www.facebook.com/CallMinerInc/
Address: Strelley Hall, Main Street, Strelley Village, Nottingham, NG8 6PE, United Kingdom
Weblink: www.callminer.com/