We share the meaning of service recovery and examine how certain organizations are using it as a tool to better satisfy their customers.
What Is Service Recovery?
Service recovery is a general term that refers to how well a company is able to solve the problem of a dissatisfied customer through good customer service.
The aim of service recovery is to convert a customer from being unhappy to being content…
The aim of service recovery therefore is to convert a customer from being unhappy to being content, so that they are likely to do business with you again.
The success of service recovery depends on a great many factors, including the expectations of the customer, as well as the empowerment and support systems that sit behind the advisor.
But, generally, leading organizations will have a plan for how to systematically deal with customer issues in order to better retain their business…
The Two Approaches to Service Recovery
While many businesses are focused on getting ahead of customers' problems, this isn't the only approach, as outlined below.
1. Avoiding Customer Contacts Wherever Possible
Most organizations will take the approach of identifying common customer problems and trying to handle the matter before it reaches the contact centre.
Many contact centres will adopt this approach to reduce customer effort and to avoid peaks in call volumes that the contact centre was not prepared for.
These organizations will plan a strategy around the idea of "active customer service", when service recovery is needed.
What we mean by active customer service is informing the customer as soon as a problem comes to light and telling them how you're handling it – removing the need for the customer to contact you themselves.
What we mean by active customer service is informing the customer as soon as a problem comes to light and telling them how you're handling it – removing the need for the customer to contact you themselves.
For instance, if a flight is delayed, sending an SMS to passengers with an update is a great example of how you can use active customer service for service recovery.
This tactic can work well for scenarios that are less predictable, but for those common problems within customer journeys, you can also use "proactive customer service".
Proactive customer service involves informing the customer of an issue before it comes to light. This will remove the need for service recovery altogether.
For more on how to use proactive customer service as a tool to avoid customer contacts, read our article: What Is Proactive Customer Service? With a Definition, Examples and Key Challenges
2. Embracing Service Recovery as a Retention Tool
While the first approach can be great in terms of minimizing the negative impact of a bad customer experience, there is an alternative. This approach relies on a theory called the "service recovery paradox".
The theory is that if your customer experience fails yet you recover the situation through good customer service, customers will be more loyal to you than if the failure had never happened in the first place.
The chart below gives a visual representation of this idea.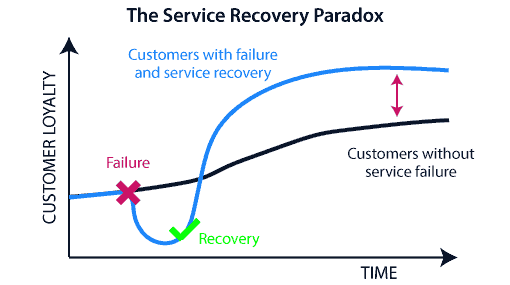 So, if this really does improve customer loyalty, why don't all brands plan failures into their customer journeys and systematically solve each of them with great customer service?
The answer is simple. Great customer service is hard to achieve on a large scale, and most contact centres don't try and provide "world-class service", as most organizations would view it as uneconomic.
Therefore, the contact centre must have the support, both financially and strategically, of the wider organization, to enable them to blow the customers' socks off with a great solution that increases customer loyalty.
Whatever Your Approach, You Need to Plan Ahead
Despite the two clear approaches set out above, most organizations have failed to align themselves behind either as they plan for the future.
As Colin Shaw, Founder & CEO of Beyond Philosophy, says: "Most contact centres are reactive to demand, but wouldn't it be nice to be in a situation where it wasn't inbound calls but outbound calls that people were making?"
"Typically, in a great experience, it's because the organization has been proactive. Yet most organizations are reactive, because that's the way that it has always been for them."
While a reactive approach could work through the customer service recovery, there needs to be a plan behind it – otherwise you waste resource and cannot plan how you "blow your customers' socks off".
Ultimately, it comes down to plotting when you need to engage with customers and looking for opportunities to either avoid or embrace service recovery – whichever is your preferred approach.
5 Steps for a Successful Service Recovery Plan
Let's take a look at some of the key things to think about when creating a plan for service recovery, taking a logical, step-by-step approach.
1. Analyse Customer Journeys to Find Out What Could Go Wrong
However you plan to deal with customer problems, analysing customer journeys to pinpoint where things could go wrong is the first step.
Map the customer journeys, talk to advisors and analyse common contact reasons…
To do this, map the customer journeys, talk to advisors and analyse common contact reasons to spot where your customers typically struggle.
Then, when you find a touchpoint where a problem will likely arise, it is time to think about how you can change your processes to either smooth over the issue or better support advisors to solve the problem and delight the customer with the outcome.
2. Choose Your Approach
Don't think that you have to stick to one approach to service recovery across the entire customer journey. Consider individual problems at each touchpoint and think about which approach would work best.
If you can add a simple proactive message to solve the issue, avoiding the contact may work best. But if it all gets very technical, focusing on great reactive customer service may be the best course of action.
The aim, no matter the approach, is to focus on helping customers to win. This doesn't mean offering great service at every opportunity, but ensuring that customer gain more, overall, than they lose.
3. Clear up Your Communication
When you decide to actively or proactively contact customers about problems as a method of service recovery, you need to assess the consequences of doing that.
How will that change impact the next step in the customer journey?
Too many active/proactive messages at once can alter the customer experience at an unmanageable rate.
So, when thinking about setting up alerts, you need to be careful that you don't boil the ocean, as too many active/proactive messages at once can alter the customer experience at an unmanageable rate.
As Gerry Brown, Chief Customer Rescue Officer at The Customer Lifeguard, tells us: "It has got to be the right message, at the right time, delivered by the right people and getting the right result."
To get the right message, you also need to consider what emotions customers are feeling due to this problem and communicate accordingly.
4. Outline How Advisors Are Expected to Respond in Certain Scenarios
Good service recovery depends on anticipating customer needs. So, at the points where you believe service recovery is needed, think about:
What the customer will need
How customers will feel
What the service must offer
What the service must deliver
From this, outline to advisors how they can choose to respond to the issue, giving them options so they can decide which best suits each individual customer, as suggest by Gerry.
"Let them get a sense of the customer's emotional response, immediate priorities and personal preferences, before empowering the advisor to put forward the solution that they think is most relevant and meaningful to the customer," says Gerry.
This can be a great approach because you are offering customers the opportunity to vent to the advisor before offering them a solution.
By giving the customer this space, you can let them get the problem off their chest and make sure they feel listened to, before you provide a solution.
By doing so, you can meet both the customer's emotional and functional needs, deliver great service and bring the service recovery paradox into play.
For more advice on ensuring that advisors feel listened to, read our article: Top Tips to Improve Listening Skills on the Telephone
5. Test How Well Your Approach Works
Of course, as is the final stage in implementing any new process or procedure, you need to test and measure the success of your new approach.
Where you have made changes to avoid customer contacts, you can try simple A/B testing, benchmarking contact volumes and customer satisfaction to assess the success of your plans.
Where you have tried to improve customer service as you employ the service recovery paradox principle, did you role-play those scenarios and test the relevant soft skills?
By taking this approach of either removing frictions or improving customer service at key touchpoints, you can stay ahead of the game, instead of relying on old procedures to reactively respond to customers.
Extra Tip – Apply Caller Recognition Technology
For the service recovery paradox to come into full effect, advisors need to be fully equipped to blow the customer's socks off with a solution. Achieving this is much simpler when advisors have the right tools in place.
"Unless an organization hasn't had any previous interaction with the customer, they should know who the customer is," says Gerry.
"Caller recognition, screen pop and identification of existing orders or interactions are fundamental features of available technologies, if you want to provide good customer service."
"So, make sure there are systems in place to track the customer journey and make them available to anyone, front-line or back-office, at any point to ensure consistent service delivery."
By tracking the customer journey – through click-to-call links, for example – the advisors get information such as customer identity, geographical information and historical information.
With all this knowledge to work from, advisors are much better informed, so they can provide much better service and greater increase their chances of good service recovery.
For more advice on best equipping contact centre advisors, read our article: Give Agents the Right Tools to Do Their Job
Examples of Service Recovery
Let's take a look at two examples of service recovery, one bad and good, and see what lessons we can learn from them.
These examples have been put forward by Gerry Brown, who discusses his two recent experiences as a passenger with Air Canada, one negative and one positive.
The BAD Example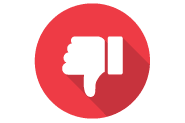 "I needed to change the date of my flights, but despite claims that it could be done online, it wasn't possible."
"So, I made a call to change the date, which resulted in a 60-minute wait in queue, with no ability to identify myself for faster service and constant promotional messages about how great Air Canada was and that I should go online to complete my transaction."
"Then, I also recognize that there were very poor support systems in place for the contact centre team, as they struggled to find information that should have been very basic and easy to find details on. They were unable to complete the transaction."
"So, I made a second call at 1am, Canadian East Coast time, and faced a 90-minute wait in queue, where there was still no recognition, despite being a regular Air Canada passenger and member of  their 'loyalty' scheme."
"The second advisor was then unable to find the necessary information and told me someone from their rate department would call back within three days. Both advisors blamed their IT system."
What Lessons Can We Learn From This?
From this terrible experience, here are five things that we, as contact centre teams, can learn to avoid making the same mistakes.
1. Ensure that you test your online and other systems to reduce failure demand, unnecessary calls, customer dissatisfaction and public naming and shaming.
When dealing with existing customers or where there is an ongoing relationship… provide the capability for the system to recognize and identify this.
2. When dealing with existing customers or where there is an ongoing relationship, e.g. a booked ticket or order already placed, provide the capability for the system to recognize and identify this.
Then, provide options to the customer to have their call or interaction dealt with more quickly and satisfactorily. This option could have been: are you calling about your existing booking or order?
3. Make sure advisors are sufficiently trained and have access to knowledge bases or experienced colleagues to handle difficult or challenging scenarios.
4. Ensure advisors take ownership of an issue and don't blame internal systems or other colleagues for the customer's problem, even if there was a recent booking and reservation system change.
5. Update your CRM or other customer contact systems to identify where a customer has had an issue to ensure that the next agent, or anyone in the company or the system, has visibility and can provide a better experience.
Even if the contact is via an automated channel, you should aim to have the capability to do this.
For example, you could even ensure a warmer welcome and an apology when checking in or on the plane – that would have helped to enhance the service recovery efforts.
A GOOD Example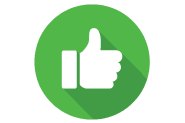 "I recently sent an email to a number of senior executives detailing problems on a call."
"A response was received within three hours from a senior executive (not an exec assistant) with sincere apologies. There was no attempt to excuse or evade, and there was an expression of regret that I had to go through this and be exposed to their internal issues."
"Alongside this genuine apology was a commitment to have someone follow up within two hours to resolve the issue."
"A call was then received from an Air Canada supervisor and the issue was resolved, just as promised."
What Lessons Can We Learn From This?
From this great experience, here are five things that we, as contact centre teams, can learn to replicate in our service recovery strategy.
1. Don't put yourself in a position where only a senior executive can provide a solution.
2. Empower people throughout the business to address serious customer issues.
3. Make sure this experience is documented, so that it's not repeated for the customer or anyone else.
4. Don't upgrade your systems just before your busiest period.
In Summary
Successful service recovery starts with planning ahead, assessing customer journeys and asking yourself: what could go wrong?
Then, you need to decide whether you can make moves to eradicate the issue altogether or better prepare advisors for solving the issue well when related contacts enter the call centre.
When you have to choose the latter, the aim is to deliver such great service that the customer experience actually improves overall, despite the failure – in line with the service recovery paradox.
To achieve this, advisors need to have a great set of tools at their disposal, a large degree of autonomy and be skilled in emotional intelligence.
For more on providing great customer service, read our articles: