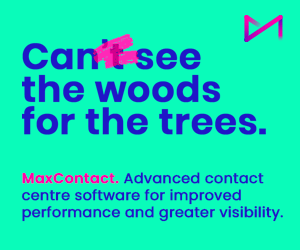 Understanding the current status of your contact centre depends on the quality of your reporting. But how can contact centres improve this to ensure they have access to accurate and useful information?
To find out, we asked our panel of experts for their top ways contact centres can improve their reporting.
10 Ways to Improve Contact Centre Reporting
Here are 10 ways to improve contact centre reporting:
1. Define Reporting Objectives
It is crucial to define clear reporting objectives. By identifying the key metrics and insights that are important to the contact centre, you can then build from this foundation.
2. Standardize Data Collection

You should also standardize the data collection as best as possible. The reporting outputs are only as good as what goes in.
By creating a standard across all channels and touchpoints, such as voice and chat, it's much easier to analyse, compare, and report with accuracy. This in turn transforms the information into valuable actionable insights.
Thanks to Chris Angus at 8×8
3. Align Metrics to Support Goals
Contact centres are often drowning in data – but knowing what metrics to focus on and how to effectively report on them is hard.
To help get started, organizations should consider what business outcomes they're looking to achieve, such as reducing customer churn or improving satisfaction, and align on the metrics that will support those goals.
Thanks to Frank Sherlock at CallMiner
4. Consolidate Data From Disparate Sources
Choose your key performance indicators (KPIs) carefully. Not all the data you need for reporting will be easily accessible. It is tempting to report on metrics for which the data is readily available, rather than those that matter.
Data may exist in silos, but it's possible to create reports which consolidate data from disparate sources into a comprehensive, meaningful, and actionable reports.
Good WFM applications include an application programmer interface (API) for this purpose.
5. Challenge the 'Usual Suspect' KPIs for Relevance

KPIs should reflect your company's unique business strategy and goals. Don't use the 'usual suspect' KPIs without challenging them for relevance.
For example, it's common to aim for a given level of forecast accuracy, but in reality, the best forecast is not necessarily the most accurate one, it's the one that helps make the right decisions.
Service level (SL) is one metric that practically every contact centre uses to measure performance. But research by The Forum has found that customer satisfaction does not always correlate with SL.
In many cases, wait times have negligible impact on customer satisfaction, provided the call is answered within 10 minutes and good service follows.
SL is no guarantee of quality or good customer experience, and SL goals can drive unwanted behaviour, such as abrupt interactions with customers.
6. Think About Who Reads the Reports and Why
There is no point in generating reports that no one reads. Think about who reads the reports. Are the implications and required actions clear or do readers ask themselves "So what"? If the latter, it's likely that your report was written by analysts for analysts.
Reports frequently reveal insights with the potential to deliver real value for the organization. However, this potential can only be realized if the insights are read and acted upon. "You never get a second chance to make a first impression" is an axiom that applies to reports.
So all reports should open with an 'executive summary' that distils the key messages, insights, and recommended actions.
Thanks to Chris Dealy at injixo
7. Understand Metrics at Scale by Diving Deeper Into Conversations

It's also important for organizations to focus on understanding metrics at scale, as opposed to a one-dimensional channel, like surveys.
Delving into omnichannel engagement, including calls, text, email, and SMS, can help provide a 360-degree view of all customer interactions and provide more accurate metrics to better report on.
Contact centres that analyse 100% of their conversations across all channels are able to gain the accurate, tangible insights necessary to inform decision-making, improve business performance, and drive positive outcomes.
Thanks to Frank Sherlock at CallMiner
8. Blend Smart Strategies With Smart Technologies

Enhancing contact centre reporting is about blending smart strategies with smart technologies. Contact centres gather a wealth of data every day which often goes unharnessed.
Utilizing this data is essential for enhancing your operations and gathering insight into areas of improvement.
Start by focusing on metrics that align with your business goals, valuing quality over quantity. Embrace emerging technologies such as speech analytics to understand your contact centre's day-to-day operations better, extracting insights from call interactions to spot trends.
From this data, contact centres can fine-tune their contact strategies, offer personalized agent training, and streamline quality assurance.
By combining thoughtful approaches with innovative technology, your contact centre reporting becomes a solid foundation for better decision-making.
Thanks to Ben Booth at MaxContact
9. Implement a Robust Data Management Policy
Contact centre managers should look towards integrated data sources and implement a robust data management policy. The inclusion of the CRM or ERP system to the reporting suite will create an almost 360-degree view of the customers and accounts.
By leveraging all this data, you can foster a culture of data-driven decision-making. Whether that is relating to the customer experience or the employee experience, both can be considered in equal measure.
Thanks to Chris Angus at 8×8
10. Harness AI to Generate Real-Time Data Analysis

Contact centre operations have become more complicated, with blended teams working hybrid and remote, and synchronous and asynchronous interactions happening on a variety of channels.
It can be difficult to manage and keep track of everything. However, implementing a cloud-based platform underpinned by purpose-built AI with robust reporting software can ensure optimized and accurate reporting.
Contact centre reporting needs to be historical, real time, and visible through intuitive dashboards to provide a single view of a range of reporting metrics and KPIs.
AI generates powerful real-time data analysis of every customer interaction, tracking employee performance and pinpointing areas for improvement, while having CX operations on the cloud removes data silos and ensures actionable information can be shared securely across the organization.
With a modern reporting system, you don't have to wait for a third party to generate a report – now you can get it instantly. This is the recipe to elevate contact centre reporting.
Thanks to Andy Traba at NICE
For more great insights and advice from our panel of experts, read these articles next: