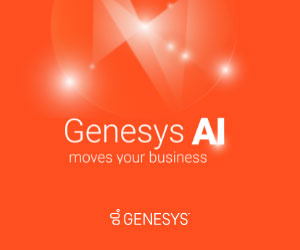 Our expert panel reflect on how Artificial Intelligence could change the contact centre industry in the near future.
We'll only notice Artificial Intelligence if it has been poorly implemented
We'll increasingly find that Artificial Intelligence (AI) for customer contact effectively becomes invisible.
We'll only notice it when it's a particularly poor implementation or if there's a sudden incremental increase in functionality.
Routine transactions will be automated
Artificial Intelligence is poised to make the most of the exponential rise in computing power – but for the customer contact sector it's still essential to have a human touch.
In line with this, I think we will see two increasingly different types of customer engagement:
Routine transactions that will be largely automated.
Higher-value, more complex customer service engagements that will still be handled by trained customer service agents, but increasingly backed by much smarter systems for assisted service.
So if in a few years' time you're engaging via a virtual assistant, and the interaction seems to be taking a few seconds longer than usual, it's quite likely that the Artificial Intelligence has identified the need for additional support and has reached out to a live agent.
Organisations will need to join up their service delivery to succeed with AI
If organisations are to really succeed in using Artificial Intelligence to help reduce overall customer effort, they will need to break down the barriers between the multiple silos that prevent truly joined-up service delivery.
Improving the links between the contact centre and digital marketing will be a prerequisite if organisations are to successfully take advantage of Artificial Intelligence across their contact operations.
Particularly as this will require the creation of next-generation 'digital front doors' that will support customers with end-to-end journeys that span both self-service and assisted interactions.
With thanks to Stuart Dorman at Sabio
Older users could hold back a 100% move to AI in the short term
There are some customers or problems that will benefit from a conversation with a live person on the phone.
For example, older users may prefer traditional methods of resolving issues, meaning that a 100% move to AI in the contact centre may be a while off yet.
In line with this, it would be sensible for organisations to offer multiple methods of contact to ensure that they are catering to everyone.
Targeted marketing strategies based on specific behaviour and browsing history
AI technology can make use of "Big Data", such as last-known device and location, what you have been searching for and on what platforms.
This means that there will be a shift towards more targeted marketing strategies directed at the specific user based on their behavioural and browsing history, rather than on a false assumption when classic demographics are used.
With thanks to Martyn King at Nexbridge
Humans will be removed from forecasting and skills-based routing tasks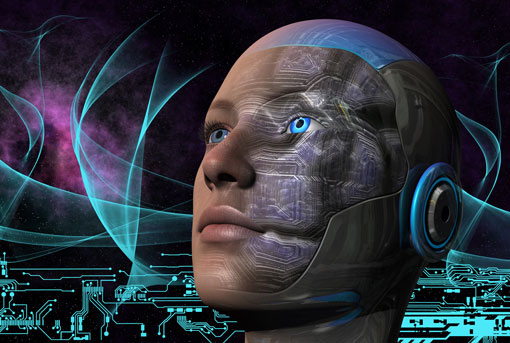 Familiar processes like forecasting and skills-based routing will become increasingly automated, and will require fewer – if any – "humans in the loop" of predicting and responding to demand.
Workforce optimisation (WFO) has already seen efficiency boosts from interaction analytics, and this will increasingly become an automated feedback loop between agents and an intelligent machine-driven scoring system.
Systems that are currently ruled-based will move toward "cognitive" systems that allow for more intelligent prediction and reaction.
Customers could be unaware that they are interacting with Artificial Intelligence
Customers will find themselves interacting with Artificial Intelligence and Natural-Language-Understanding-based systems directly – whether they are aware of it or not.
Intelligent IVRs attempt to contain free-ranging interactions within an automated system, and fall back to human assistance only when necessary.
Real-time speech analytics puts a human agent front and centre but augments the interaction with machine-generated guidance and coaching from an intelligent system "listening in" on every call.
Today's chatbots offer a glimpse of the future of customer engagement
A "first wave" of virtual agent applications is already available, as Facebook, Apple, Microsoft and Google are offering virtual assistants and chatbots.
These solutions aren't perfect yet, but offer a glimpse of the rapidly approaching future of customer engagement.
With thanks to Erik Strand at CallMiner
Self-diagnosing devices will be able to order their own replacement parts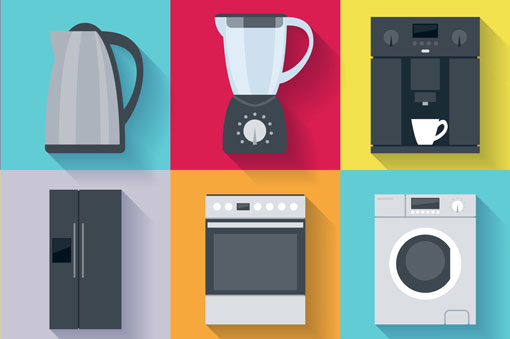 Imagine that your computer could proactively order its replacement parts and have them shipped to your door prior to the inevitable battery demise, without you having to lift a finger!
That's the future of AI we are looking at – self-diagnosing and self-fixing!
It's more than just computer batteries, though. Think about cars, household appliances and TVs. Some of these things might even be able to apply patches and updates to prolong their usefulness.
Humans won't be obsolete – but jobs will change
Some people are fearful that Artificial Intelligence will render their careers obsolete and remove them from the workforce.
However, a recent New York Times article says this won't come to pass. Jobs will change, as they often do with the emergence of disruptive technology, but probably for the better.
Artificial Intelligence will remove more and more of the monotonous tasks we'd rather not do, and free up more creative and innovative positions.
Many customer service interactions will become unnecessary
Self-fixing and self-diagnosing merchandise could make many technical support and customer service interactions unnecessary.
When they do happen, customer service agents will be much better informed and have the tools they need to fix the problem quickly and efficiently.
With thanks to Ashley Unitt at NewVoiceMedia
Requests will be pre-empted before the customer has reached for the phone
More advanced predictive capabilities of Artificial Intelligence promise even greater benefits. For example, take a customer who regularly calls his bank on a Friday to check his balance.
Using Artificial Intelligence, the bank will have the intelligence to send the customer an automated message with his bank balance before he picks up the phone.
Artificial Intelligence will react to and improve real-time situations
Artificial Intelligence is already having a positive impact on the customer experience and is positioned to do even more for customers and call centres alike.
For example, if a customer uses the phrase "supervisor" on a call, Artificial Intelligence will be able to identify this and alert a supervisor, who can then quickly join the call to avoid escalation.
Artificial Intelligence will really take off in the next 5 to 10 years
You've likely heard the predictions that cloud, mobile and video are the next big technology trends.
We'd like to add Artificial Intelligence to the list.
While Artificial Intelligence is making a difference now, over the next 5 to 10 years we predict it will really take off driven by consumers who will further raise the bar on customer service.
With thanks to David Paulding at Interactive Intelligence
To find out about the current state of AI within customer service, read our article: Customer Service AI: Where Are We Now?