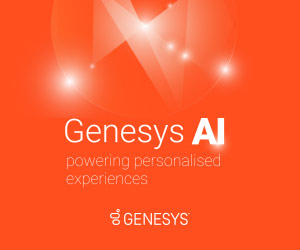 Our panel of experts share their favourite ways of using Artificial Intelligence (AI) in the contact centre, highlighting why it can be a good investment.
 To Predict Customer Behaviour and Be Proactive
AI can analyse historical data, survey results and customer information in order to predict the next move of individual customers. For example, AI can forecast which product the customer will buy next or if the customer is likely to stop doing business with the company altogether.
Therefore, AI will become a great tool for anticipating customer needs. This brings real value to organisations who are striving to offer more proactive customer service.
Using these AI-based predictions, organisations can send a proactive email offering a customer, who is predicted to leave the company, a special discount. By sending these proactive messages businesses can build a great customer retention strategy.
This is an example of how AI can provide real benefit to the contact centre, other than just being used in the form of chatbots.
In fact, there are a number of different ways that AI can be used in the contact centre. These include:
Helping to identify gaps in the knowledge base
Automating processes (automation is already used by many contact centres in the back office)
Improving website navigation
To Automate Contacts Without Impacting CSat (if Bots Are Combined With Sentiment Analysis)
Chatbots can be great for automating monotonous contacts and freeing up advisors to spend their time on more challenging queries. But there are doubts as to whether chatbots have a positive impact on Customer Satisfaction (CSat).
So, the most sophisticated chatbots are now paired with sentiment analysis. This allows the chatbot to handle the conversation as usual, but as soon as the customer uses a word that the chatbot is programmed to consider "emotive", the conversation would automatically be passed over from the chatbot to a human advisor.
By having this automatic escalation to a human advisor in place, the contact centre can ensure that the right levels of empathy are being used.
For example, a chatbot could be used to inform a customer on live chat that their parcel will arrive on a certain date. In their response, the customer may say "do you promise?" The chatbot would then identify the word "promise" as an emotive word and pass the contact on to a human advisor to make the promise in person. After all, the customer will be much more satisfied with a promise that comes from a human as opposed to a chatbot.
Thanks to Charlie Mitchell at Call Centre Helper 
For more on Chatbots in the contact centre, read this article on 7 Things They Won't Tell You About Installing a Chatbot.
To Automate Back-End Processes
Using software robots to replicate the actions of humans, robotic process automation (RPA) helps to automate back-end processes to improve contact centre efficiency.
For example, through RPA you can open a customer information tab on the advisor's desktop as soon as the call comes in. This means that advisors won't have to question customers for data or jump from one system to another to access relevant information.
Another example would be sending a personalised email based on a predetermined set of criteria, or even running regular health-checks to ensure that all systems and services are up and running.
Lastly, RPA can help shorten call time by dealing with the administrative and tedious back-end processes, such as signing a new customer up for a subscription, freeing up time for advisors.
Thanks to Garry White at Business Systems
To Improve Self-Service
Successful businesses put significant effort behind speeding up customer journey times and shortening interaction processing time.
Digital self-service tools are key here and, in this context, AI works well if it is applied to a highly structured and pre-defined set of protocols that customers can be taken through step-by-step.
Those businesses that are best at this know who the customer is the instant the interaction begins, no matter what channel is used. They understand what the customer is looking for as soon as they start typing, and can make accurate recommendations and provide suitable payment and shipping options to further streamline the process.
To Advance Internet of Things (IoT) Connectivity
The ability of machines to interact autonomously, coupled with recent rapid increases in processing power and intelligence of automated devices, has the potential to revolutionise customer service.
A fridge connected to a Wi-Fi router, for example, could potentially be connected to the refrigeration company, to schedule its own maintenance, raise an alarm and book a field service engineer visit, or even a remote diagnosis over video link.
It is all indicative of how the intelligence behind machine-to-machine connectivity is growing all the time and has the potential to automate and take away from the traditional human-to-human interaction within the customer service landscape.
Thanks to Jeremy Payne at Enghouse Interactive
To Monitor Websites and in-app Activity
'Thinking' computer systems can now monitor websites and in-app activity for customer issues more efficiently than humans, while becoming cheaper and more widespread.
As a result, an increasing number of forward-looking businesses are leveraging AI-boosted support systems to deliver improved service and efficiency gains right across the board.
Smartphones have created a generation of people who prefer to connect to businesses without talking. From ordering coffee to banking, this means the biggest brands around are using bots to engage with their customers and drive engagement.
To Boost Business Productivity
Accenture predicts that by 2035, AI will increase business productivity by up to 40% and soon AI-powered software will automate most repetitive tasks currently performed by people.
Rather than replacing humans, advances in AI will provide service agents with more time for tasks that require the type of creativity and innovation machines minds are not able to replicate.
For this reason, businesses that successfully develop the right balance between artificial and human intelligence will enjoy the greatest increases in productivity.
Thanks to Ashley Unitt at NewVoiceMedia
To Spot Customer Trends
By analysing what issues customers have had in the past and how they were resolved, machine learning algorithms can identify trends in data. This helps to answer questions like:
What are the reasons that the customer contacted support?
What events in the customer journey resulted in this interaction?
How were these issues best solved in previous occurrences?
The continual optimisation of AI lends itself to deeper insight and results in better decision making. This drives continual improvement. After all, the more you analyse your customer data, the more you know about your customers.
There are thousands of pieces of the puzzle that can explain why customers behave the way they do and what you can do to improve their customer experience. However, picking apart this data is one thing. Actioning it into policies and best practices that work across the business, in every given case, is another matter. AI offers a route to take best practice and implement it at a macro-level.
Thanks to Susannah Richardson at IFS | mplsystems
To Manage Big Data
The Internet of Things (IoT) has created a global super-library that can be accessed anywhere, at any time, but the amount of information is overwhelming.
Similarly, in the contact centre, how can advisors find the relevant customer data to deliver fast, intelligent responses?
With the data processing capacity of AI, technology can sift through unlimited amounts of information, so advisors don't have to.

Mashud Ahmed
With the data processing capacity of AI, technology can sift through unlimited amounts of information, so advisors don't have to, while another great use of AI is to build a personalised knowledge base for advisors.
Behind the scenes, AI is a powerful engine and an essential resource when it comes to saving time and resources in contact centres.
To Plug Skills and Time Deficits
Skilled staff shortages are a common problem in contact centres. This is why some organisations make chatbots, driven by AI, the first port of call for their customers.
Virtual assistants can begin by directing customers to the correct part of the website or FAQ.  If they cannot answer a request, they simply route the customer to a live webchat advisor.
Similarly, biometrics and pre-authentication using special apps to identify customers swiftly and accurately, before clicking to call for a human advisor, is a great way to save time and speed up service in contact centres.
Thanks to Mashud Ahmed at Puzzel
To Boost the Advisor Experience
AI is best used when it augments skilled advisors with intelligent capabilities, such as modelling customer journeys, predicting intent and suggesting next best actions. This is commonly known as Blended AI.
Blended AI is a hybrid execution that leverages automation and machine learning, so real advisors can better handle customer inquiries.
According to a recent Forrester white paper, enterprises that have taken this step report that their customer service efforts are more effective at improving advisor satisfaction.
AI can continuously assess advisor skills and appropriate training needs.

Remy Claret
Advisor satisfaction is important. Without the tools they need to meet customers' needs, advisors can often feel frustrated. AI can enable advisors to answer customer questions better and faster.
Also, AI can continuously assess advisor skills and training needs, which means organisations can strengthen their contact centre operations with optimally skilled advisors.
To Improve Call Routing
AI-powered routing tools use historical performance data to match customer and advisor attributes to predict which team member would be best suited to handle the call.
While queue and skill-based routing rely on static decision-tree logic and pre-set criteria, routing tools use historical and real-time data, along with AI. This AI addition means that the tools continuously and automatically uncover meaningful factors that influence the outcome of interactions.
Through AI, routing tools build models from aggregated customer profiles based upon favoured communication channel, product(s) purchased, recent transaction activities etc. This combines with employee profiles, such as tenure, knowledge, skills, interaction history and business outcome data, to predict the optimal customer–employee match for the desired result.
Customer and employee data models are continuously updated to improve the experience with every subsequent interaction.
Thanks to Remy Claret at Genesys
To Model Best Practices
AI can automate a number of tasks, including categorising calls and other interactions. This automatic categorisation can improve the customer experience and business performance in a number of ways. For example, it could enable new customer behaviours to be identified at early stages in their development.
Interaction analytics tools already have the capacity to do this, but the addition of AI can accelerate identification and mean that there is less need for human intervention in creating new categories.
By providing this early insight, managers are able to brief advisors so that they handle the emerging customer needs and expectations more effectively.
The ability to spot emerging customer behaviours enables managers to model best practices and predict the outcomes or consequences of a particular course of action.

Frank Sherlock
The ability to spot emerging customer behaviours enables managers to model best practices and predict the outcomes or consequences of a particular course of action. This benefits resource and campaign planning, as well as manufacturing and service planning.
To Coach Natural Language Planning
The combination of Big Data and AI can give chatbots and virtual advisors the ability to predict and analyse customer questions, using previous customer activities and behaviours.
However, just like humans, these IVR systems, chatbots and virtual advisors need to be appropriately "coached" to ensure effective and empathetic communications with customers. This learning will come from capturing and analysing every interaction.
As a result, AI-enabled service assistants and customer service representatives will be able to utilise data insights to personalise service, solve problems and deliver an exceptional customer experience.
Customers will benefit from the combination of automated and human service by receiving an experience that feels more personalised and optimised to their needs and preferences.
Thanks to Frank Sherlock at CallMiner
To Make the Most of Customer Data
In the past, it has been difficult for businesses to make sense of the large volumes of voice data that contact centres produce.
However, through AI-enabled natural language capabilities – such as language processing – organisations can analyse interactions for keyword identification and sentiment analysis, while identifying customer insights.
The technology can help advisors – inside sales and customer service teams – escalate at-risk customers to the highest level of service or effectively identify up-sell opportunities.
For example, when a product is launched, a high-tech company may notice an increase in the words 'trial' or 'try', indicating greater interest in a free trial of the solution.
To Provide Advisors With All the Information They Need
Customer expectations are constantly evolving. People are surrounded by technology that operates in real time to make their lives easier, so they expect customer service to work in the same way.
With the number of channels available at customers' fingertips (be it social media, email or phone), delivering this level of service is impossible when data is siloed and stored in a number of different locations.
However, AI can analyse all relevant data and automatically provide advisors with detailed information on previous interactions and a complete customer history all in one place. This means that advisors have good context for the call, so they can handle a query quickly and in line with customer expectations.
Thanks to Ali Arsanjani at 8×8
To Select Calls for Training Purposes
With AI, organisations will be able to establish what a good call is, where employee training is needed, and how both employees and customers react during the call.
Also, AI systems will be able to monitor how someone speaks, with self-learning capabilities deciding the difference between good and bad calls for training purposes.
In general, AI and machine learning will allow organisations to gain more insights from calls. Another instance would be using the intelligence captured from phone conversations to link callers with the most appropriate and skilled advisors. So, if your AI intelligence tells you that a customer is at risk, their incoming call can be routed to an advocate advisor, for example.
Thanks to Neil Hammerton at Natterbox
To Improve Compliance
There are many reasons touted as to how and why AI will be utilised in the contact centre, but the three key questions as to what role it will play are:
Will it reduce costs within my contact centre?
Will it improve customer service?
Will this help make my contact centre more compliant?
Addressing this last question, AI can be used successfully now to undertake identification and verification processes. This removes the advisor from ever having access to customers' personal data, including sensitive data, which makes GDPR compliance less onerous to deliver.
Also, speech recognition and sentiment understanding are now at a stage where they achieve higher than human success rates and can cope with the repetitive Q&A to verify a customer's identity.
As many contact centres are still using advisor time to deal with customer verification, Average Handling Time (AHT) is longer, meaning that advisors have less time to be up-skilled.
Thanks to Jon Seddon at GCI
To Reduce Operational Expenses
Automated customer care technology which uses AI allows companies to improve the customer experience while saving money and reducing operational expenses.
By enabling customers to engage in natural conversations, sophisticated AI technology can handle both simple and complex tasks that would otherwise need to be handled by a live agent.
Because automated customer care with AI is always available, it can easily scale with seasonal spikes in contact centre volume without raising costs. This enables organisations to make significant improvements to the customer journey by removing long wait times and inefficiencies.
Thanks to Jane Price at Interactions
To Handle External Pressures
An effective way to keep up with rapidly increasing customer demands and sophistication in service delivery expectations is to invest in cognitive automation.
By integrating various cognitive technologies into RPA platforms, enterprises will be better equipped to handle external market pressures by way of more advanced service expectations. Also, contact centres will be able to better support employees to deliver service experiences that the end customer expects.
HfS research predicts an increase in cognitive technology spend from $ 0.7 billion in 2016 to $2.7 billion in 2021. This prediction means that more organisations will look to AI to sustain an advantage over competitors.
Thanks to Karen Inbar at NICE
To Remove Static Workforce Management Applications
Most AI work in contact centres is aimed at 'improving' the customer experience and saving on use of live advisors. But there is another area where AI can improve performance and that is through goal-seeking applications.
Automatic Session Distributors (ASDs) can automatically make the best of advisor resources, without supervisor intervention. In doing so, the ASD suggests how best to organise to avoid service and skill gaps, and maximises utilisation of advisor resources across all channels.
This will likely improve contact centre processes, but it will be disruptive. When the dialler engine was first developed, it proved a difficult sell because of the number of dialler managers who would be out of a job.  The AI ASD will do the same.  No more static WFM applications.  Supervisors' jobs could change radically.
Thanks to Michael McKinlay at Sytel