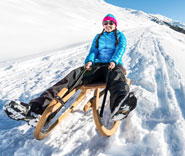 This month we bring you news from injixo, Bright UK, Business Systems, Magnetic North and Interactive Intelligence.
Interactive Intelligence awards grants to young people
The Interactive Intelligence Foundation has awarded approximately £156,000 ($225,000) in grants for 2016.
The 12 recipients will use the money to assist at-risk youth, both locally and throughout the world. The grants will be used for a number of purposes, including summer STEM education programmes, summer camp funding for economically challenged and visually impaired youth, a mobile STEM classroom, weekend food supplies for in-need youth and other hands-on learning programmes.
"We received 149 deserving grant applications, and only wish we could have said yes to them all," said Joe Adams, Foundation President and Senior Product Manager at Interactive Intelligence. "To our recipients, we are grateful to help such worthy and diverse organisations, and hope these grants will create added opportunities for disadvantaged youth."
---
injixo integrates with 8×8
injixo has established an integration with 8×8's cloud-based Virtual Contact Centre (VCC).
The first customer to benefit is Swale Heating. The heating supplier has boosted customer satisfaction and improved productivity as a result of using injixo and replacing its in-house PBX system with 8×8.
"The combination of injixo WFM and 8×8's VCC is very attractive to us, since both are cloud-based and procured as a service. We needed something that would work across the entirety of the business," said Jamie Monk, Contact Centre Operations Manager at Swale Heating. "Now that we have the technology in place, I'm excited to see the positive feedback from our customers and employees."
---
Rob Wilkinson joins Bright UK
Rob Wilkinson, former Management Consultant at Call & Contact Centre Consultancy, has joined Bright UK as a Client Manager.
Rob has worked in the contact centre industry for many years. He has also sat on the webinar panel and written articles for Call Centre Helper on a number of occasions.
"I'm looking forward to working with some great people and supporting organisations to drive best-in-class customer experiences," said Rob.
---
Business Systems continues O2 partnership
Business Systems has announced its ongoing partnership with O2.
With the addition of O2's Mobile Recording technology to its portfolio, Business Systems is able to provide a comprehensive proposition to its Financial Services customers.
"Business Systems caters for some of the most prominent organisations in the UK Financial Services market and they trust us to help them avert critical compliance and reputational risks with reliable solutions," said Stephen Thurston, Business Director at Business Systems. "We already have several successful implementations of O2's Mobile Recording solution and we are confident that this is indeed a perfect fit for us and our customers."
---
Magnetic North appoints new Head of Delivery
Magnetic North has appointed Lee Clements as Head of Delivery in the UK.
He will take ownership of the entire delivery process including project management and customer satisfaction for new customer projects.
He brings over 18 years of experience in the delivery of complex contact centre solutions from the Publishing and Mobile Telecommunications industries.
"It is a pleasure to welcome Lee to the Magnetic North team at this hugely exciting time," said David Ford, Managing Director at Magnetic North. "We look forward to working with Lee and the contribution that he will bring to the success of Magnetic North and our customers."
---
---