Quick Overview
The ManyPets contact centre in Birmingham is the third biggest insurance provider in the UK, and doing some great things to service over half a million "pet parents". For example, they:
Bring in Actors for Tone of Voice Workshops
Delay Asking for Customer Feedback
Capture Feedback for All Conversations – Even Cancellations
In this article our Editor, Megan Jones, shares twelve PAWesome ideas taken from the ManyPets contact centre.
---
Ideas to Improve Your Contact Centre
After some purr-fect ways to improve your contact centre? Look no further…
Here are twelve great ideas to improve your contact centre:
1. Bring in Actors for Tone of Voice Workshops
The ManyPets team are currently engaging in a tone of voice training programme.
Through a series of 90-minute workshops, actors and actresses show agents how tone of voice can make a real difference.
They listen to calls and then give feedback to agents in groups of six or seven – drawing on real-life examples of conversations from their own call centre.
An outside perspective and demonstration of how a real call could have been handled differently really resonates.
Take a look at this article for tips on how to use tone of voice How to Utilize Tone of Voice in the Contact Centre
ManyPets Fact File
Call Volumes
Annual Inbound Calls
275,000
Annual Outbound Calls
35,000
Annual Emails
240,000
Annual Social Contacts
Approx. 18,000
Contact Centre Size
Number of Seats
60
Number of Full-Time Agents
80
Technology
ACD
Genesys
CRM
Zendesk
Workforce Management (WFM)
injixo
Call Recording
EvaluAgent
Call Scoring
EvaluAgent
2. Delay Asking for Customer Feedback
The ManyPets team have found that surveying a customer immediately after a call is not always reflective of the whole experience, as they have yet to see the agreed outcomes be delivered.
Instead, they send an email survey within 24 hours of the conversation, so the customer has chance to reflect on the whole experience – when the agent has done what they said they'd do.
3. Capture Feedback for All Conversations – Even Cancellations
Don't just capture feedback on a more favourable type of conversation, e.g. a happy new customer.
Instead, capture feedback on conversations about cancellations, claims, and even complaints for a balanced view of the customer service experience.
The only exception to this rule is a bereavement call, where it could be considered insensitive to remind a customer of the conversation with a follow-up email.
4. Don't Push Self-Service Options When the Phone Would Be Easier
Don't get overexcited about digital and forget what's right for your customers. Be honest with yourself and your teams when self-service options just aren't the right fit for a particular service or product.
For example, the ManyPets team find it's often far easier to handle some of the nuances and emotions behind a pet insurance claim over the phone.
Even though a conversation typically takes longer than an email exchange, it can lead to a better customer interaction and outcome.
5. Create a Clear Framework for Career Progression
Alongside opportunities to become team leaders and/or move into the wider business, ManyPets has created a 5-year career path for their agents. This helps with staff retention.
They can progress through levels 1-3 in customer service, claims, and even into the FirstVet video service team – all helping to reward and recognize people with new challenges, opportunities, and pay rises throughout their time with the company.
For examples of how you can help to develop your employees' future career prospects, read our article: 10 Career Progression Opportunities to Offer Your Team
6. Offer Agents Time-Outs After Having Difficult Conversations
ManyPets are proud of their culture, values and the ways they support their people.
They even give their teams the flexibility to take some time out between calls if they've faced a particularly challenging round of conversations.
7. Teach All Agents Basic Objection-Handling Skills
You can never be certain what direction a call might take.
That's why all agents are also taught objection-handling skills, so they can confidently handle additional queries if customers start to talk about cancelling or reducing their policy cover – without missing the opportunity or having to transfer the customer to another team.
8. Talk About Your Company Values Every Day in Every Way
The team live and breathe their company values. They aren't just written down somewhere and forgotten about.
They are talked about and special 'thank yous' are given out to people who display and practise these values.
9. Empower Team Leaders to Do Their Job Well
One great idea from the ManyPets contact centre is that team leaders are given the autonomy and tools they need to succeed.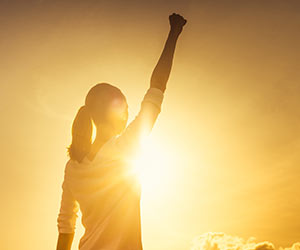 With clear rules and guidelines in place to support them, their roles extend to arranging training, managing team performance, knowledge, and development, and engaging their colleagues.
Team leaders are even empowered to help their team members navigate pathways into the wider business.
For example, if a team member expresses a longer-term interest in moving into Human Resources, the team leader can speak to the relevant department and facilitate the conversations to help make it happen.
10. Make Sure Everyone Knows How to Handle a Bereavement
The ManyPets team have a robust process in place for handling a bereaved customer (confirming the death of their pet) and every team member is trained to manage such calls.
They appreciate that most people don't really want to talk, and so they do what they can to make the conversation quick and easy for the caller. They also send a sympathy card out as standard practice.
11. Spread Out Training During the Onboarding Process
As a regulated business in the insurance world, onboarding new starters is a challenge, as they have a lot of information to take in. For example, all employees need to learn about the Dangerous Dogs Act.
One way they help to take the pressure off new starters is to spread this training over a three-week period.
This gives new starters some breathing space, so they can listen to calls between formal training sessions. It also helps to build up their confidence, so they don't go direct from classroom to live calls in quick succession.
New starters are also assigned a buddy who supports them throughout this process and beyond.
For more information on building a successful onboarding programme, read our article: Going From Induction to Onboarding
12. Longer Shifts at the Start of the Week Can Be a Win-Win
Agents are offered the opportunity to work longer days on Mondays and Tuesdays, in return for shortened shifts on Saturdays.
This is a win-win, helping to tackle demand at peak times early on in the week, while letting agents reclaim some of their weekend while demand is quieter.
For more best practices and other fun tips from other contact centres that we have visited, read our articles: