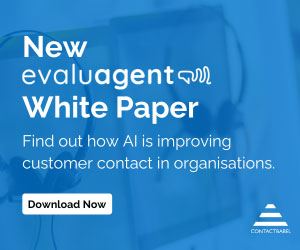 In this video, EvaluAgent's Chris Mounce provides some suggestions on how you can improve your Quality Assurance (QA).
What Are Some Tips for Improving Quality Assurance (QA)?
Technology can help mitigate a lot of QA challenges. You know, things like automating workflows, seamless integration with CRMs, and of course real-time reporting.
A strong QA programme is made up of two main elements. There is insight, and this element generates all of the performance data through evaluations.
And then number two, it's people improvement. So that's things like coaching, one to ones, and learning and development.
Now most challenges actually relate to the insight part, generating the data, and this part can be pretty laborious.
So there is a risk of it becoming a tick-box exercise. And those subsequent coaching sessions have little value to an agent so QA engagement suffers.
Now dedicated QA software platforms can help. You know the key in overcoming these challenges is seamlessly connected workflows, so you can evaluate conversations as efficiently as possible.

There's real-time reporting, and being able to get actionable insight quickly and easily.
So that allows you to focus on the coaching and have enriched conversations with your agents that drive performance. Now with this higher-quality performance data, you will then have higher-quality coaching conversations.
With thanks to Chris Mounce at EvaluAgent for contributing to this video.
If you are looking for more great insights from the experts, check out these videos next: