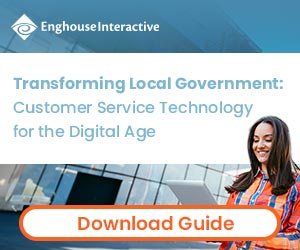 With the move from office-based to cloud-based solutions, a wide range of innovative CCaaS solutions have emerged on the market. So how do you choose which solution you should go for?
Here, we compare the top Contact Centre as a Service (CCaaS) vendors that you should be considering right now – all to help you make an informed decision about what's right for your contact centre.
Top CCaaS Vendors
Formerly known as PureCloud, Genesys Cloud offers a comprehensive suite of contact centre solutions.
Strengths
A comprehensive suite of contact centre tools, scalability, AI-driven routing and analytics, built-in workforce optimization features, and integrations with CRM systems.
---
NICE CXone is a cloud-native CX platform that offers cloud contact centre software and a wide range of customer experience tools such as robotic process automation and CX Analytics.
Strengths
Omnichannel routing and engagement, AI-powered analytics, workforce optimization features, scalability, and the ability to deliver personalized customer experiences.
---
A cloud contact centre platform that is both reliable and very customizable.
Strengths
A solid suite of administration-friendly tools, integrations with CRM systems, AI and natural language understanding (NLU), strong reporting and analytics. Customers frequently praise the company for their support.
---
Talkdesk is a cloud-native contact centre platform with a wide number of integrations and customization options. They have been growing market share at a very rapid rate.
Strengths
Cloud-native architecture, easy deployment, omnichannel support, AI-driven features for customer interactions, analytics, and prepackaged industry-specific products for vertical markets.
---
Odigo offers cloud-based contact centre solutions with an emphasis on integrating communication channels, enhancing customer experiences, and optimizing agent performance.
Strengths
Strong tools for managing contact centre flows, advanced routing based on factors such as agent skills, language, and customer history, fast deployment and implementation. They have a solid European customer base.
---
Known originally for their outbound dialling capabilities, MaxContact is a provider of cloud contact centre software that offers features like predictive dialling, omnichannel, reporting, and integration capabilities.
Strengths
Predictive dialling capabilities, fast deployment, IVR maker, speech analytics, real-time agent prompting, solid support and a keen pricing point.
---
The 8×8 eXperience Communications Platform is a cloud contact centre solution that provides omnichannel support, AI-driven analytics and automation.
Strengths
Reliable and stable platform, streamlined workflows, real-time analytics, QA Creation Tool, agent softphone, international presence, and scalable solutions.
---
Enghouse CCaaS is a contact centre solution that provides either voice-centric or omnichannel offerings. Features include omnichannel routing, integrated softphone, audio recordings, chatbots and integrations with various CRM systems.
Strengths
Easy to use, advanced omnichannel routing, reporting functions, Contact Centre Supervisor tools, flexible pricing options.
---
Diabolocom excels in providing AI-driven, cloud-based contact centre solutions. Diabolocom is a trusted choice for those seeking to enhance their contact centre operations, operating in 60 countries and in multiple languages.
Strengths
Omnichannel CRM Integration, PCI DSS-Compliant, AI excellence with AI-boosted sales and conversational customer support, dedicated support and personalised project management set up.
---
Sytel specializes in providing software for outbound and inbound contact centres, focusing on predictive dialling, compliance, and customer interaction management. Its predictive dialling capabilities are included in several other vendors' contact centre solutions.
Strengths
Outbound and inbound contact centre solutions, predictive dialling, compliance features, and management tools for optimizing customer interactions.
---
Vonage
Originally NewVoiceMedia, and now part of Ericsson, Vonage offers a cloud contact centre platform that integrates voice, chat, and messaging channels.
Strengths
NewVoiceMedia was one of the first cloud-based contact centre platforms and has a solid customer base and reputation.
---
Amazon Connect
A comparative newcomer to the market, Amazon Connect is Amazon Web Services' (AWS) cloud-based contact centre solution and has been gradually building market share.
Strengths
Integration with other Amazon Web Services, scalability, flexibility, pay-as-you-go pricing model, AI-powered analytics and chatbot capabilities.
---
Zoom
Zoom, known for its video conferencing platform, also offers a contact centre platform known as Zoom Contact Centre. Launched in 2022, it is already getting some traction and has over 400 customers already.
Strengths
Intelligent self-service and routing, and video-optimized engagements. Although, please be aware, it does lack email and social channels.
---
Microsoft
Via the Microsoft Digital Contact Center solution, Microsoft offers a comprehensive suite of tools and solutions that integrate with the Microsoft Dynamics 365 Customer Service CRM solution.
Strengths
Integration with Microsoft's suite of collaboration and customer engagement tools, omnichannel capabilities, Nuance voice recognition, and analytics.
---
RingCentral
RingCentral Contact Centre is part of RingCentral's cloud communication platform, offering contact centre capabilities.
Strengths
Ease of use, Integration with RingCentral's communication platform, omnichannel support, AI-driven analytics and automation.
---
Cisco
Cisco Webex Contact Centre is Cisco's cloud-based contact centre solution, integrated with their collaboration and communication tools.
Strengths
Integration with Cisco collaboration tools, unified communications, AI capabilities, omnichannel support, and analytics for both customer interactions and agent performance.
---
Twilio
Twilio Flex is Twilio's flexible and customizable cloud contact centre platform.
Strengths
Customizability, developer-friendly APIs, integration capabilities, support for omnichannel interactions, and the ability to build tailored solutions.
---
Zendesk
Zendesk Talk is Zendesk's cloud-based contact centre software, integrated with their customer support suite. It has had mixed reviews with many customers using other CCaaS platforms integrated into Zendesk.
Strengths
Integration with Zendesk's customer support suite, easy set-up and management, and multichannel support.
☆☆☆☆☆
Niche CCaaS Platforms
Puzzel
Puzzel is a cloud-based contact centre software provider that offers omnichannel capabilities, including voice, email, chat, and social media interactions.
Its customer demographic is mainly North European, with most customers based in the UK, Denmark, Norway, Finland, and Sweden.
Content Guru
Content Guru specializes in cloud customer engagement solutions, offering a wide range of contact centre features, including multichannel communication, automation, and integration options.
It was the only European-based CCaaS platform listed in Gartner's Magic Quadrant.
babelforce
European-based babelforce provides a "no code" platform for contact centre automation and integration, allowing organizations to build custom solutions and workflows.
ComputerTalk
ComputerTalk specializes in contact centre solutions, including IVR systems and omnichannel customer engagement.
UJET
UJET provides a cloud-based contact centre platform that focuses on modernizing customer support with features like AI-driven automation and real-time analytics. They have recently entered a collaboration with Google Cloud.
Sprinklr
While primarily known for its social media management capabilities, Sprinklr also offers customer experience management tools that include features for contact centre interactions.
Intermedia
Intermedia offers a variety of cloud-based communication and collaboration solutions, including a contact centre platform.
If you are looking for more information on Contact Centre as a Sevice (CCaaS), read these articles next: