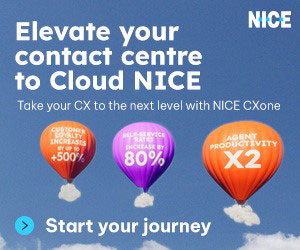 Our panel of experts share their recommendations for improving the customer experience (CX).
1. Performance Test Your IVR
This is the first step in the journey, and once everything is configured and up and running you need to measure ongoing performance based on key metrics.
It could be easy to think that once you deploy a solution, your customers are treated to a superior experience. This is the first step in the journey, and once everything is configured and up and running you need to measure ongoing performance based on key metrics.
IVR testing is a key component of design, development, deployment and tuning. Unlike manual testing methods, cost-effective automated testing methods ensure much greater levels of accuracy as well as more rapid improvement and error resolution.
During the process, every call scenario is tested as if it were from specific customers calling with a unique question. The goal is to get as close as possible to a live customer experience and make necessary adjustments before placing your brand reputation at risk.
Key areas that you need to test for include:
Scripting to verify and streamline each possible path through the IVR
Load testing to ensure the system can handle peak periods
Background noises that impact customers calling from loud environments
Get these right and your customers won't be frustrated when they connect with an advisor.
2. Know When to Engage
While browsing in a store, we've all had a sales advisor approach us to enquire if we need help or to provide details about products and services we're evaluating in that moment.
However, as more and more shoppers are moving to online, the personal touch of an assistant asking "Can I help you?" is not as simple as spotting a customer down an aisle.
Consumers spend on average less than six minutes on a website before they decide to make a purchase or leave. Businesses only have a precious few moments to influence the customer's purchase decisions and offer a personalized touch.
Businesses only have a precious few moments to influence the customer's purchase decisions and offer a personalized touch.
With new artificial intelligence (AI)-based technologies, businesses can follow the customer as they move through their website. They can even predict the moment they need assistance and engage them with the right offer, in the right way, at precisely the right moment.
Knowing when to engage with customers online will be the differentiator many businesses are looking to deploy across their customer experience operations. This will provide consumers with a personalized service and will assist them when they most need it.
For more tips of how to best engage with your customers, read our article: 6 Customer Engagement Strategies That Are Backed Up by Behavioural Science
3. Don't Follow, Innovate
Companies like Tesla and Uber have transformed the way we think about buying vehicles or how we commute or order our takeaway meals. The same applies to customer experience.
Businesses are finding it increasingly difficult to compete on product and price alone, and customer experience has now become the key differentiator.
In order to truly innovate and improve the customer experience operation, businesses need to be able to respond to the demands of today whilst simultaneously building for the future.
The contact centre is no longer just a means for handling customer complaints, but it is now also the department that can transform the way brands operate.
Innovation should focus on customers, employees and businesses:
Customers can access services and be introduced to new levels of personalization, where predictive automation, communication channels and promotional offers are built specifically for them, not just a marketing persona.
By innovating for the employees, you will improve their jobs. They will be matched to customer engagement and situations that best fit their skills and availability. Additionally, they can access the resources they need to do their best work for customers.
Businesses are achieving specific target outcomes, such as higher customer satisfaction, increased revenues and decreased costs, with precision.
Thanks to Brendan Dykes at Genesys
Brendan shares more of his customer experience insights in our article: 30 Customer Experience Trends to Watch Out For
4. Improve Your Team's Active Listening Skills
The simplest solutions are oftentimes the ones that are overlooked.
Customers want to know their calls are being answered (literally speaking!) and the business is doing everything it can to resolve their issues.
To make sure the call runs smoothly, reassure your customer constantly that you're doing everything possible to solve their problem.
For the advisor, this is a lot of pressure as they are the representative of the business, so, to make sure the call runs smoothly, reassure your customer constantly that you're doing everything possible to solve their problem.
This can be as simple as repeating back what the customer said and letting them know how much you value their feedback.
An organization will ensure not only positive growth, but will also maximize customer satisfaction by streamlining business plans according to customers' wishes.
5. Don't Overlook the Value of Simple Courtesies
You might have heard the saying "respect is a two-way street".
If you want respect from your customers, you should speak to them respectfully. The same applies to how you present yourself on a call.
Every company wants to look approachable and helpful, so something as simple as being negative on a phone call can easily shatter any relationship with the customer…
The advisor is a representative of the company and the brand image to the customer.
Every company wants to look approachable and helpful, so something as simple as being negative on a phone call can easily shatter any relationship with the customer, leading to bad word of mouth.
6. Proactively Monitor the Audio Quality of Phone Calls
One of the biggest frustrations a customer can face is a poor-quality call when speaking to an advisor, especially when they are already on a call about an existing problem.
Nobody likes a bad phone line, and it's unfair for your agents to take the fall for a latency or jitter issue. A poor-quality call can quickly lead to a dropped call, with nothing getting resolved, leaving the customer annoyed and moving to a competing business.
How can this be avoided? Simple. Implement proactive monitoring on your company's phone lines; doing so helps avoid this issue, preventing customer churn.
Not only will you prevent a common cause of customer frustration, but your advisors will also be satisfied with how well your business operates.
Thanks to Josh O'Farrell at Spearline
7. Analyse Where Customers Are Dropping off the Customer Journey
By analysing customer journeys to see where customers are dropping off over time, the contact centre can take appropriate steps to reduce abandonment.
For instance, they can make contextual offers via human-assisted chat at high abandonment points and perform A/B testing to evaluate whether that increases customer engagement.
Another example is to analyse customer queries to see if there are gaps in your knowledge base content, in terms of is the content there and is it of a high enough quality?
Thanks to Anand Subramaniam at eGain
8. Ensure That You Aren't Working From Biased Feedback
Customer surveys have the potential to deliver the game-changing insights you need to positively influence the customer experience.
To fully benefit you must implement a closed-loop process. This ensures you make the most of your promoters and can even transform your detractors into loyal customers.
These actions help create a customer-centric culture, increase retention, and improve operations. For customers, it promotes goodwill, builds relationships and creates engaged promoters.
As you develop your strategy, keep these six C's in mind:
Consider: Start with assessment and know your options.
Create: Develop your framework by simplifying the process.
Coach: Launch, ensuring your team is equipped and empowered.
Customize: Provide the right tools to the right people at the right time.
Communicate: Drive momentum; keep communication open, positive, and active.
Commit: Succeed by starting with small steps; commit to enable the journey.
Closed-loop processes require an investment of time and effort, but it can pay off!
When designed and carried out properly, your company will see improvements in individual customer relationships and in customer experiences overall.
Thanks to Shawna Malecki at NICE inContact
9. Use Contact Centre Insights to Reduce Customer Effort
Effort refers to the amount of work a customer must exert when interacting with a business, service or product.
Research has shown that effort is a leading indicator of loyalty that companies can use to evaluate the ease or difficulty of customer interactions and identify emerging issues before they explode into major issues that impact the bottom line.
To improve the customer experience by reducing customer effort, it is good practice for contact centres to first measure customer effort across all feedback and interaction channels. This includes surveys, call/screen recordings, online reviews, advisor notes and forums.
Then the contact centre can use information about effort to develop a more holistic understanding of the customer perspective and identify opportunities to create a more frictionless experience.
10. Consider Employing Sentiment Analysis
By evaluating expressions of positive or negative sentiment associated with various aspects of CX, a company can identify peaks and troughs in sentiment scores.
Through analysing customer emotion in this way, we can find opportunities to improve a product, train support teams or influence marketing campaigns.
Businesses can also effectively use sentiment analysis by creating a "Close the Loop" program based on any negative sentiment that customers express when interacting with a contact centre.
The contact centre can create a list of customers who express a high degree of negative sentiment and analyse the root cause of those issues.
Then the company can proactively reach out to those customers to mitigate the risk of churn and even elicit appreciation and loyalty.
Thanks to Shorit Ghosh at Clarabridge
11. Put Your People First
Make it easy for your advisors to have all the information they need at their fingertips, in a single system that automatically logs all interactions.
No more toggling between systems, copying and pasting data and chasing advisors to ensure they've captured everything properly.
We want to support advisors in having conversations that flow effortlessly and, to help with this, we also want our customer-facing systems to be aligned to this thinking.
With customers interacting via the channels of their choice, create an environment where conversations flow seamlessly across all the channels and everything is tracked for future reference.
Similarly, when reporting and analysing the data to find the key insights, you'll want to be able to easily manage and optimize resources across all channels.
Thanks to Tim Kimber at NewVoiceMedia
12. Automate Where There Is Little Value to the Customer
Although the traditional help channel of the phone is still truly alive and well, the option of not having to call a number that routes you through a maze of advisors makes a compelling customer experience case.
Propelled by the need to self-serve, companies will continue to work on their digital service channels in the coming years.
Automation also allows for the customer relationship improvement benefit, in that it frees up staff from time-consuming and monotonous tasks.
An example of this includes websites using an intelligent customer-facing knowledge base to help customers and to support more interactive services.
Automation also allows for the customer relationship improvement benefit, in that it frees up staff from time consuming and monotonous tasks. This allows your team to focus on the ever-critical customer relationship.
13. Connect Your Channels
Omnichannel is great in theory, but very few contact centres actually achieve it. Those that do, though, can provide an easier, improved journey across all customer touchpoints.
Let's take the example of applying for a credit card. The customer begins their application on their phone, but when completing the last part of the application the customer moves online.
A few days later, the customer visits a physical branch and the system is able to identify the temporary profile, picking up where the customer had left off.
If the customer did not finish their application, they would receive a reminder by phone, online or via a messaging app, depending on their preference.
Thanks to Garry White at Business Systems
14. Give Advisors the Right Tools to Do Their Job
We can improve the customer experience by using new technologies to make it easier to respond to queries, analyse customer feedback and by implementing a cohesive communication strategy.
But these strategies must be married with great advisors who know what they're doing, as it isn't enough to have a large team – you need people that are empowered to do their job.
Research by the University of Illinois found that employees who feel empowered in their day-to-day role are not only happier, they can deliver an improved quality of work.
Employee empowerment is delivered by equipping staff with the right tools to do their job. This could be done by providing them with the flexibility to work how and when they want, offering them new digital tools to simplify tedious tasks or even just giving them the support they need when handling a difficult interaction.
It is sometimes forgotten, but simply empowering advisors to do a better job will improve the customer experience they deliver.
Thanks to Sunny Dhami at RingCentral
15. Employ a Cloud-Based Telephony Platform
According to a Microsoft report, most Brits expect a company representative to know their contact, product, and service information/history. However, most organizations don't deliver on this.
Implementing a cloud-based telephony platform can help, whether that's by:
Equipping agents with a 360-degree view of their customer's previous voice interactions with the company
Optimizing IVR options to increase the speed of a customer's call
Directing customers towards the agent best equipped to deal with their issue.
All of these allow businesses to foster more positive interactions and ultimately improve the customer experience.
Thanks to Neil Hammerton at Natterbox
16. Collect Call Data Through Your Headsets
Using cloud management software tools for advisor headsets, managers have the power to improve the quality of conversations by gathering and analysing call data on a daily basis.
With more advanced solutions, you can use conversational analysis to gain insights into who is doing most of the talking, identify long pauses of silence, review mute usage and volume levels.
Also, you can listen for instances of "overtalk", where both sides of the call are speaking at once.
By tracking patterns of behaviour you will be able to identify any areas for training and be confident you can make smart decisions that will optimize performance.
Thanks to Jeremy Keefe at Poly
17. Clear Up the Mess
Put yourself in your advisors' place – what do you see? Most likely, there is too much clutter on their screens, forcing them to switch constantly between applications to get customers the answers they need, in the channel of their choice.
Messy screens lead to messy minds and slower response times, so we can improve the customer experience by focusing on the humble agent desktop.
The trouble is messy screens lead to messy minds and slower response times, so we can improve the customer experience by focusing on the humble agent desktop.
The best advisor-centred desktop solutions gather relevant data from previous queries to present advisors with the right information, along with suggested responses.
From contact information, activity history and complete case notes on customers, advisors are now able to focus on interactions for a first-time fix with minimal subsequent follow-up calls.
Most importantly, advisors no longer have to switch between applications to guarantee customers the fast and accurate responses they require for excellent CX.
18. Employ Bots to Assist Advisors
Bots, chatbots, virtual assistants and other forms of AI can be an excellent addition to a contact centre by providing advice to advisors.
These "bot buddies" can also capture customer conversations to improve service levels and anticipate needs by up-/cross-selling other products based on a customer's previous purchases or web-browsing history.
This new breed of 'bot buddies' enables advisors to boost their performance at work and deliver exceptional customer experiences.
Advisors can also engage with them through speech or text communication, while the virtual technology works hard behind the scenes, using inbuilt intelligence to respond to agent enquiries and support staff in real time.
The beauty of using chatbots – with embedded AI – is the more they are used, the better they get. So, in effect, advisors can "train" them over time to perhaps, one day, become a customer-facing technology.
Thanks to Thomas Rødseth at Puzzel
For more advice from our panel of experts on creating great customer experiences, read our articles: