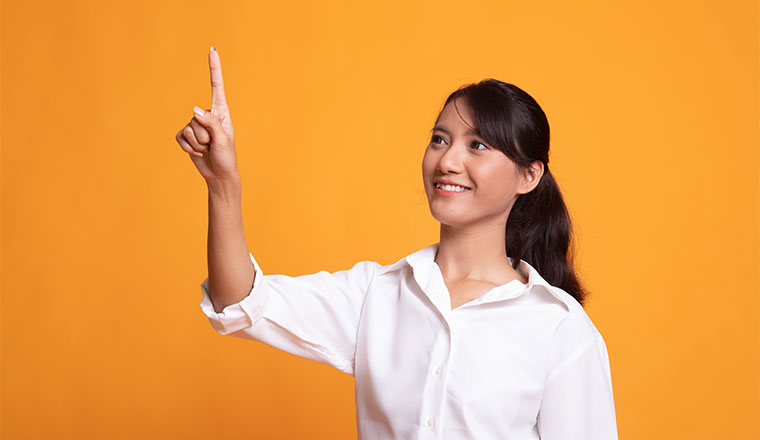 © halfbottle - Adobe Stock - 274246319
We give you a clear definition for the term "customer touchpoints", while sharing how you can identify them and use this knowledge to benefit your customer experience.
What are Customer Touchpoints?
Customer touchpoints are all of the different points at which a customer may interact with a brand, from their very first browse of an advert to the end of time.
If we can identify each of the different touchpoints that a customer goes through when they purchase a certain product or use a specific service, from the first to the last, we can create a journey map.
A customer journey map will help us to better understand our customer experience and find out where improvements need to be made.
However, Ian Moyse, EMEA Director at Natterbox, warns: "With so many channels available to organisations today, logging, tracking and measuring these touchpoints is more complex than ever before."
So, let's first look at how we can identify customer touchpoints and then investigate how we can create a map from these touchpoints that will provide us with a structure for each of our customer journeys.
Identifying Customer Touchpoints
The first step in structuring the customer journey is identifying your touchpoints. This can be tricky because there are usually a lot of touchpoints, even for small enterprises.
Different touchpoints will also be controlled by different departments, which highlights the importance of creating a unified strategy, as Garry White, Sales Manager at Business Systems tells us.
"Accounts, for example, will be able to tell you the exact process customers have to go through when renewing their service," says Garry.
"Make sure your customer service team are aware of this, as ensuring that all your teams are communicating will help you when trying to truly understand your customers journey."
Identifying customer touchpoints is therefore any activity that needs to spread across each of the various departments within your organisation.
Together we can then create personas, typically six to eight will do, and walk through your customer journeys to identify every point of interaction that persona may have with your brand. These personas should encompass the behaviours/habits of common types of customers that you do business with.
What you will find is that for each journey, there will likely be 50+ customer touchpoints, which you can then filter to create your map…
Using Touchpoints to Create a Customer Journey Map
From your list of 50+ touchpoints, cut it down to something more manageable by highlighting 1-20 touchpoints that are critical to the customer's perception of your business.
Then, think of these touchpoints and steps, from 1-20, that act as a map for your journey.
By creating this map of customer touch points, you can better understand the customer journey and compare how you are performing at different stages of the customer experience.
With this knowledge, you can flag up where the biggest gains can be made with the smallest investments, as well as identifying where your key strategy flaws lie.
"In the customer engagement business, this is especially important because customers care about the experience as a whole, unified, and consistent journey; and expect companies to deliver accordingly," adds Adrian Wright, a Sales Director at Altitude Software.
So, it's not just assessing each of our touchpoints and finding where we can eliminate moments of friction, we also need to be making sure that we are hitting our customer promises and commitments and every step of the journey.
For more advice on the topic of journey mapping, read our article: 5 Steps to Creating a Customer Journey Map
What do Customers Expect From Touchpoints?
To ensure that we are creating an experience that meets the expectations of our customers, we need to be assessing our customer promises and making commitments in light of them.
With our customer commitments, we want to be making sure that we are hitting each commitment at each of our most important touchpoints.
A key goal in the use of touchpoints is establishing a consistent identity across marketing, promotion and corporate ethos.
After all, a key goal in the use of touchpoints is establishing a consistent identity across marketing, promotion and corporate ethos – so this is a good way to use touchpoints to ensure that you are consistently meeting the image that you are casting for your brand.
This idea again highlights the fact that analysing customer touchpoints is an activity that requires the attention of every department. Each department will then know which touchpoints they are in charge of actively managing and the commitments they should follow.
By following the same commitments and mapping/testing the customer journey across each touchpoint, we strengthen our brand. This is because a brand is essentially an idea and the idea has greater strength if it is the same in every format.
So, the message a customer receives from print advertising should be the same as the message they receive from sales reps and from the company website.
You May Not Be Able to Control  Every Customer Touchpoint
While we have only discussed customer touchpoints so far in the view that they are all within our control, some can even be totally external to the business, such as review websites.
However, just because these touchpoints are out of control, that doesn't mean that we cannot influence them.
Just because these touchpoints are out of control, that doesn't mean that we cannot influence them.
For example, many businesses, especially SMEs, monitor popular review sites and respond to comments. They may thank users for positive feedback and acknowledge negative feedback with an apology or an offer of further contact.
Review sites aren't the only places in which customers can leave their feedback and influence the perception that others may have of your brand, social media is a notable exception.
To better track social media feedback, you can either use social listening or other analytics technologies to uncover how well you are performing at this touchpoint.
Frank Sherlock, VP International at CallMiner, instead recommends using the same analytics system across each of your channels, stating: "If you have an analytics system that doesn't cover all the methods a customer chooses to communicate with you, you could miss crucial touchpoints as customers switch between channels."
Don't Confuse Touchpoints With "Moments of Truth"
One final point to clarify is that touchpoints are different from "moments of truth", but they are closely linked and often confused.
Moments of truth are steps in the customer journey that are decisive in either boosting customer satisfaction/loyalty/value or turning customers away from your business.
So, all moments of truth are touchpoints, but all touchpoints are not necessarily moments of truth. In fact, very few will be.
However, as Amy Scott, a Customer Experience Consultant at Sedulous Consulting, explains: "These moments of truth are frequently not about the contact centre, but will cut across all departments and channels."
"They often involve the contact centre and their response to failure demand generated by other parts of the organisation, with many having workarounds to meet your customers' needs within the limitations of your processes systems."
However, in key moments of truth, are workarounds good enough? Instead we need to be confident in either preventing the initial failure demand or using that friction provide service that blows the customer's socks off, proactively turning around a negative situation.
For Amy Scott's advice on excelling at certain customer touchpoints, read our article: Seven Top Tips for Service Design
In Summary
Customer touchpoints are the moments in which customers interact with your brand, whether that's a physical conversation or a simple browsing experience.
These touchpoints can be identified by listing all places, channels and times that customers can interact with the business, from the initial contact to a lifetime relationship. This can be made easier by using personas.
At each touchpoint, we want to ensure that we are hitting our key customer promises and commitments, so we provide customers with the service they expect, i.e. hitting those values that attracted them into becoming a customer in the first place.
However, you may find up to 100 touchpoints, so filter out the most important and use that to form a customer journey map, from which you can draw many key insights.
Also, remember that not all touchpoints will be within our control, but that doesn't mean that we cannot influence them, so they better reflect who we are as a brand.
Finally, make sure that you know the difference between customer touchpoints and "moments of truth", as it's a key distinction to make.
For more content regarding customer touchpoints and journey mapping, read our articles:
---