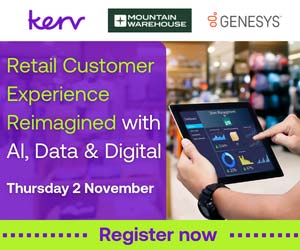 We were recently asked…
"What is the difference between Customer Experience and Customer Service?"
So we asked the question of our readers and here are all the answers that you need to know:
Service Is What Customers Expect and Experiences Are What Customers Discover

I think service is what customers expect and experiences are what customers discover.

Thanks to Arshdeep

Service Is What You Provide. Experience Is What They Receive

Service is what you provide. Experience is what they receive.

Thanks to Bob

Customer Service Is the Moment. Customer Experience Is the Ongoing Relationship

In a nutshell, customer service represents what we can do for you in the moment. Customer experience represents the ongoing relationship as a whole.

Thanks to Callum

Service Is the Delivery of the Experience

Service is the delivery of the experience that the customer enjoys.

Thanks to Sugandha

Customer Service Is the Service Part, Customer Experience Is the Entire Function

Customer service only focuses on the service part, whereas customer experience depicts a spectrum of the entire function. So, customer service is a part of the customer experience and is strongly correlated with it.

Thanks to Krishanu

Customer Service Is the Value. Customer Experience Is Developing the Partnership

Customer service is the value being obtained from a customer's purchase of a product or service. Customer experience is developing the partnership from engagement, product, and delivery.

Thanks to Barb

Service Is an Ingredient While CX Is the Recipe

In a nutshell, service is an ingredient while CX is the recipe. CS covers only one specific stage of the entire customer journey, "one touchpoint" or one aspect of experience at a time. Also it's reactive in nature, while CX includes all touchpoints within a journey with a more proactive approach. Also CX defines the customer's entire, end-to-end perception of a brand or company.

Thanks to Sibt-e

Customer Experience Is the Outcome of Two Clear Things

Customer experience is the outcome of two clear things:

A customer's perception of the brand, product and marketing interactions they have.
A customer's perception of the sales and service interactions they have (I define this as customer service experience; pre and post sale)…
So CX is a result of 2 very distinctly different areas…(Brand + Product + Marketing experience) + (Customer Service pre and post sale experience)
= Customer Experience…
The problem with CX right now is there is way too much focus on 1 & not enough on 2.
And I think anyone that still thinks of customer service as reactive support, is thinking with a woefully outdated mindset.
Thanks to Alex Mead
Customer Service Is a Conduit for Customer Experience

It's simple for me… Customer experience is the overarching approach. It should wrap itself around service design and delivery at all levels.
Customer service is a conduit for customer experience, and a crucial one at that.
Customer service is one of the many ways that you deliver the customer experience direct to the customer. You might have great products designed with the customer in mind and amazing customer-centric policies, but if they aren't translated through great customer service, then they're good for nothing.

Thanks to Katie

They're Not the Same Thing, but They Are Related

They're not the same thing, but they are related. The difference between customer service and customer experience is that while customer service is one piece of the puzzle — focused on human interaction and directly supporting customers — customer experience is the sum of the entire customer journey with your business.

Thanks to Andrew

You Can't Act on Customer Experience, but You Can Change the Customer Service

You can't act on customer experience scores, but you can easily change the customer service experience. Forget the meetings about 8.5/10 and listen to calls frequently 🙂

Thanks to Thomas King
Other articles on Customer Experience and Customer Service