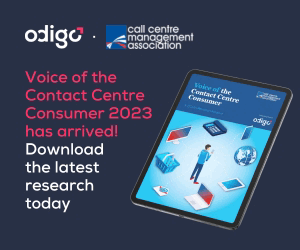 The results are in! You can now download our popular annual report, created with insights from 216 contact centre professionals – on everything from ChatGPT and managing digital channels to better managing wellbeing, diversity, and the cost-of-living crisis.

With extensive research into the latest ways that contact centres are looking to improve their people, processes and technology, what better resource is there to benchmark your operation?
A Call Centre Helper Research Paper run in partnership with Centrical, NICE, Odigo, Sabio and Scorebuddy.
Click here to download the survey report.