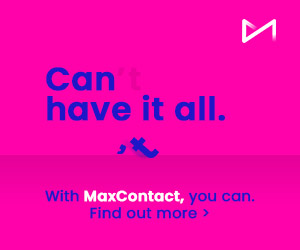 Ben Booth at MaxContact defines Average Handling Time (AHT) and explains how contact centres can measure it.
What Is Average Handling Time and How Do You Measure It?

So there are now two average handling times we are seeing in the industry. There is a user, i.e. the agent's average handling time, but more frequently now we are seeing the case handling time.
So, handling time is typically done from the moment the interaction was passed through to a user until they end that interaction.
However, it can also include after-call work, which is always the debate. Then there is the case, or ticket, average handling time, and that's the whole customer journey.
So, if I receive an interaction, and I transfer that interaction to another colleague, then the average handling time of the customer journey would be tracked that way as opposed to an individual's average handling time.
If you are looking for more great video insights from the experts, check these out these videos next: