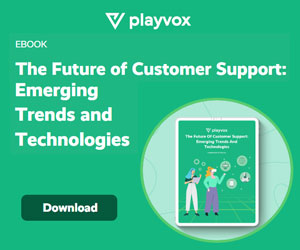 Nikki Quinn at Playvox explains the difference between customer service and customer experience.
What Is the Difference Between Customer Experience and Customer Service?
A major difference for me is that customer service is reactive, and it's often only used when a customer isn't satisfied or if they have a problem or a complaint, sadly.
Whereas CX, so customer experience, is very proactive and aims to reach every customer. Which usually means that it's seamless and it's an enjoyable exchange from beginning to end.

I feel that customer service is just one piece of a much larger puzzle.
So, the difference really, I think, is while customer service is just one piece of the puzzle, focused on interaction and supporting customers, CX is the sum of the entire customer journey with your business.
If you are looking for more great video insights from the experts, check these out these videos next: