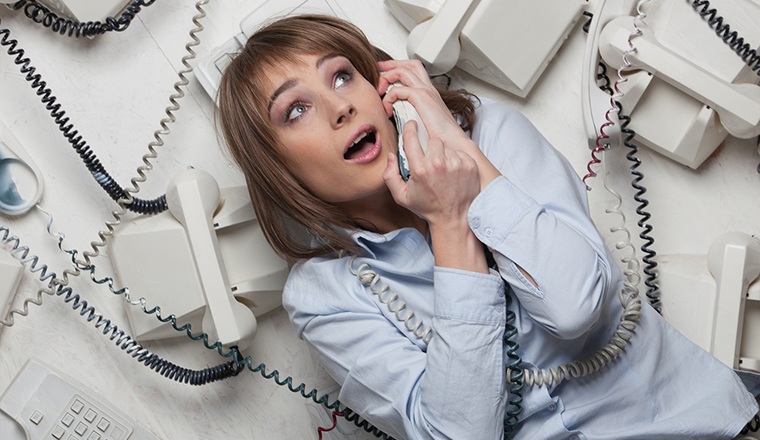 According to a recent Which? survey, the phrase 'your call is valued' is the most irritating message for customers to hear when they're held in a queue waiting to speak to an agent. Almost half of those surveyed finding the phrase annoying, particularly when they were already being inconvenienced.
Of course there are things that organisations can do to help: tell people where they are in the queue, suggest how long they might have to wait, or offer a callback for a start. But, as every one knows, keeping people on hold introduces significant frustration and really isn't the best way to treat customers.
However this Which? survey also got me thinking: are companies being genuine when they say that they really value these customers' calls? Let's assume that – even if the answer is yes – it's probably fair to say that most organisations would now prefer that you engaged with them online. They understand the necessity for maintaining a traditional voice channel, but would still rather be using it to sell you something or to upgrade your service.
Actually, I suspect that the majority of organisations really value your online interactions more than your calls – and consequently are way ahead digitally in terms of how they engage with customers who've had a disjointed experience. Whether it's smart follow-up offers based on predictive analytics, or rapid basket recovery techniques, digital teams know that the quicker they reach out the more positive the result is likely to be.
So where's the 'basket recovery' mentality in today's contact centres? Are organisations missing out on significant customer value simply because they don't have the processes in place to be more responsive? Instead of contact centres simply contenting themselves with being the digital complaints line, maybe it's time that we all took the contact centre's role as the organisational Relationship Hub a little more seriously?
This blog post has been re-published by kind permission of Sabio – View the original post
---