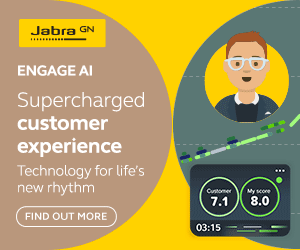 Our expert panel share their advice on how to best predict customer behaviour and use this information to your advantage.
Track and monitor your Preventable Call Rate (PCR)
One way to predict customer behaviour is to focus on reducing your Preventable Call Rate (PCR) – instead of on First Contact Resolution (FCR).
PCR is based on how the customer behaved, asking the question "how do we prevent the 'next call' from coming in by nipping it in the bud on the first call?"
This involves understanding the secondary enquiry reason a customer typically has after their first call (that was successfully resolved).
You can determine this through call reason codes or speech analytics, and use this information to confidently predict that if a customer calls in for X they will typically call in for Y the second time they call.
Then, agents can be trained to use the predictive customer behaviour to address the secondary call reason on the first call, without the customer even prompting the agent.
With thanks to Valur Svansson at IP Integration
Identify all the "known knowns" your organisation is already aware of
A good starting point for predicting customer behaviour is to identify all the "known knowns" for your organisation – all the events and activities, both internal and external, that you know have an impact and you know when it will happen.
When you complete this exercise, make sure you include people from across your organisation, as what the marketing team say is a "known known" is not always the view of everyone else!
In addition to the "known knowns", there will also be many events, activities and behaviours that you know will have an impact but you just don't know when they will happen. There are also the "ones we don't know we don't know", or the "unknown unknowns".
Using the Football World Cup as an example against this model:
Known Known: The qualifying teams' three group matches, we know who they are playing and when. We should know the impact on workloads (e.g. will volumes rise or drop depending on your industry?)
Unknown known: The team getting to the knock-out stages, we don't know who they will be playing but we can work out when. If they win at this stage in dramatic circumstances, the whole nation may be gripped.
Unknown unknown: The team winning the World Cup. However, we do know there would be a lot of sore heads in the morning, so a late start and free bacon sandwiches may be required!
A similar version of this exercise is to identify: what we know, what we do not know, what we cannot know, and what we do not like to know.
With thanks to Phil Anderson at The Forum
Track when customers are moving their cursor to the navigation bar on your website – and offer real-time promotions to stop them from leaving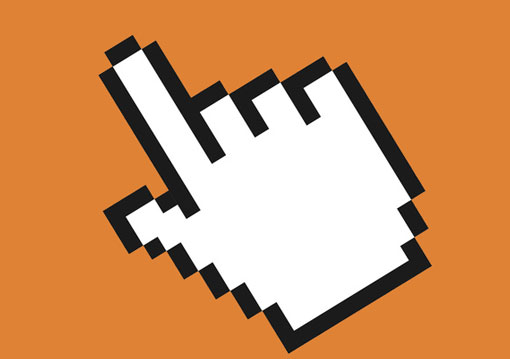 Businesses are starting to make use of the latest predictive capability to work out when customers or prospects are about to leave their website – typically when their cursor starts to move from the middle of the screen towards the navigation bar.
Systems can then be configured in such a way that a move to leave the site (and start typing in a new URL in the navigation bar at the top of the page) is then met with a real-time special offer.
For example, a code to type in to qualify for a discounted voucher, or some other kind of promotion or concession.
Soft evaluators can measure the emotional state of a customer
A soft evaluator functionality in a real-time speech analytics solution can measure the emotional state of a customer during an interaction.
This can be used to determine when they are becoming stressed and guide the agent down a pre-determined route to control the outcome.
This ability to be able to predict what the customer is thinking and what they are likely to do next can help to control the final outcome of the call.
Track patterns of behaviour across your database to predict what your customer's next interaction is likely to be
You need to track patterns of customers' different behaviours through business activity monitoring and analytics – and over time build up an understanding of what makes them tick. This can help you to predict with a degree of probability what the next interaction is likely to be.
If you are a utility provider, for example, and one of your customers has just moved house, by looking at the patterns of behaviour of similar customers over a period of time, it is likely that you will know that the next interaction you will have with a new similar customer will be them phoning you to provide their latest meter reading, or alternatively complaining about the electricity supply, or telling you that they  need to pay their bill.
With thanks to Jeremy Payne at Enghouse Interactive
Isolate commonly used phrases to spot changes in customer behaviour
Speech analytics technology can isolate the words and phrases used most frequently within a given time period, as well as indicate whether their usage is increasing or decreasing over time.
This information makes it easier for supervisors and analysts to spot changes in consumer behaviour and take action to reduce call durations and increase customer satisfaction.
By identifying keywords and phrases, as well as additional customer background information (already stored in the database), analytics can also offer agents tips on the next best step to predict the customer's behaviour and satisfy their needs before they have had to ask for it.
With thanks to David Evans at Business Systems
Base assumptions on a customer's previous interaction – not their demographic!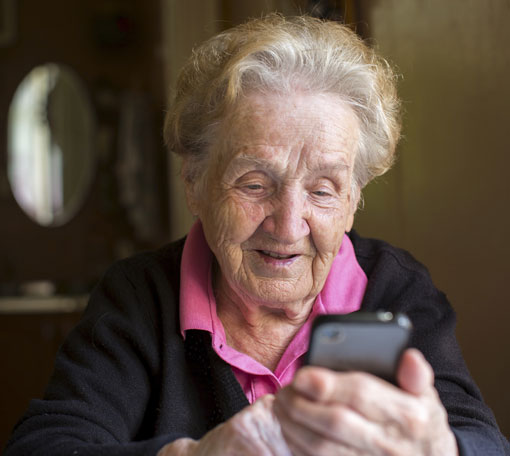 Companies need to understand how different customers want to interact with them based on their previous interactions and tailor the experience accordingly – rather than making assumptions about customers based on their age and geographical location.
While the elderly population often have very complex needs and prefer to interact face to face, and Gen X are often short on time and prefer to use self-service channels via the web, this is incredibly fluid!
This makes it especially important that companies are able to constantly monitor customers, their journeys and their experience, as the use of technology is rippling upwards through generations.
Connect different sources of information to better understand and react to any changes in the customer journey
With customers, every interaction, be it click, swipe, call or visit, is an opportunity to build on the growing relationship.
To make the most of these opportunities, data sources, support teams and tools, as well as customer attitudes, attributes and behaviours, all need to be connected and mapped across touchpoints and channels.
Shifts in customer behaviour, key interaction patterns, agent performance, and process bottlenecks can all then be monitored via this holistic understanding of the customer and their journey.
With thanks to Helen Cherry at NICE Systems
Look at the interactions that have resulted in cancellations
It is important to identify "at risk" customers on an ongoing basis. This way, you can proactively contact them and attempt to retain your customers as quickly as possible.
You can pinpoint why customers are dissatisfied by taking interactions that resulted in cancellations and running those calls through an interactions analytics platform.
This will enable you to identify the keywords, phrases, agitation levels and time points within the interaction where those instances related to cancellations occurred.
To catch the most obvious "at risk" customers in the identification process, use this library of churn phrases to create patterns and divide these into categories.
For example, a category called 'miscommunication' would contain phrases related to being misled or deceived, while 'impending' phrases would suggest taking further action, such as checking out the competitor offer.
Analyse how customers are using different channels to spot self-service opportunities
Capturing and analysing all interactions across all of your communications channels can help your company better understand the drivers behind web traffic, calls, chat or self-service interactions.
This can help you predict the customer's tendency to use particular channels to resolve a specific issue in the future.
With this information, you should be able to segment your customers and decide whether you can eliminate the need for calling by providing a personalised chat or self-service interaction.
Train agents to better understand and react to the context of dissatisfaction
To be able to understand the subtler and not so obvious churn signals, you should also make sure your interaction analytics tool captures the acoustics and words that both precede and follow your specified keywords.
This will allow you to better understand the context behind the dissatisfaction, train your agents to spot them more quickly and modify your call-handling strategies if needed.
With thanks to Jeff Gallino at CallMiner
What have you tried to predict your customers' behaviour and how have you made use of this information?
Put your thoughts in an email to Call Centre Helper to share your thoughts.