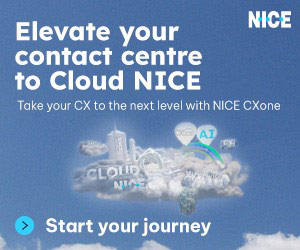 Our panel of experts discuss how to drive down contact volumes in a customer-friendly way.
1. Get Proactive and Recognize Trends
Analyse what is going on. You will be able to recognize trends and catch issues early – while you still have the time to prevent exploding contact volumes.
Once you know what's happening, get ahead of the cart and proactively reach out before customers even feel the need to get in touch.
Proactively reach out before customers even feel the need to get in touch.
Here's an example: your company provides internet access. You are experiencing an outage in some of your coverage area. Instead of customers having to reach out to ask what's going on, how about proactively informing them of what's happening?
Send an SMS, run an "advisorless" calling campaign, use social messaging or send an email with what your customers want and need to know so there's no need for most to reach out in the first place!
2. Improve Your Knowledge Strategy
When unexpected things happen, you need well-coached advisors who are equipped with solutions that provide them with updated information quickly and efficiently.
A knowledge base is an excellent tool to disseminate up-to-date information in rapidly changing circumstances.
Just know that a great knowledge base, its usage and relevance must be properly planned and integrated into your business processes ahead of time; it is not a quick fix to save the day.
Here are a few quick tips to better manage your knowledge base:
Involve advisors and in creating content
Create a review process for each knowledge article
Investigate how often articles are used and their success rate
3. Automate Manual Processes
Investigate whether parts of certain interaction types – e.g. identification and verification processes – or maybe even complete interactions may be automated.
Partial automation will shorten handle times, helping advisors to be more efficient and process more interactions. Automating after-call work (ACW) is a great example of this.
Simple, repetitive tasks are usually promising candidates for automation. Resetting a password or confirming an account balance rarely requires the human touch – just remember to provide the option to reach out to a live person when needed.
Virtual assistants can also help to automate transactional queries, adding some much-needed resource when contact volumes spike.
Thanks to Annette Miesbach at NICE inContact
4. Enable Customers to Self-Serve
The great benefit of putting in place self-service channels is that customers looking for simple information can find it quickly without having to call into the contact centre.
During these times, customers increasingly want the control and reassurance of being able to access information and find answers to their queries themselves, 24 hours a day, without having to wait.
83% of UK consumers already use or are willing to use web self-service.
In fact, an Eptica Automation Study found that 83% of UK consumers already use or are willing to use web self-service.
Increasingly, contact centres are choosing self-service options, such as web and voice interaction or chatbots, to provide anxious callers with access to information, status updates, and to steer priority calls quickly to the right advisor.
If they get this right, businesses will reduce call volumes by ensuring that customers obtain the information they need without having to call in.
5. Focus on First Contact Resolution
By ensuring that a query is answered well first time, the business avoids customers calling back. That's the goal, but contact centres need to make certain they have the right tools and processes in place to achieve it.
Contact centres should ensure the information advisors need to answer questions first time without having to consult a colleague or check a system is in place.
Also, it is good practice to make sure their definition of a resolved query is in line with the customer's.
Finally, try to put joined-up processes in place to ensure that if resolving the issue has to involve another department, subsequent action – such as sending a replacement product – happens smoothly.
Thanks to Jeremy Payne at Enghouse Interactive
6. Keep Customers Informed
Send proactive messages to keep customers informed and help prevent contacts in the first instance.
Speech analytics can help with this by identifying the words and phrases being used. This can lead to proactive emails or SMS communication to inform customers of delivery times or potential delays.
Another way to keep customers informed is to work on your website messaging.
Another way to keep customers informed is to work on your website messaging. If you are really busy, maybe make customers aware – through the website – that now is not the time to contact about non-urgent matters.
Don't fall into the trap of hiding your contact details on the website…
7. Reconsider Your Workforce Planning Strategy
With remote working, make the most of no commute time and experiment with different types of shifts.
For example, split-shifts are good for training and, if contact volumes are higher than usual and time is of the essence, micro-shifts offer one-hour windows for crucial one-to-one catch-ups.
Experimenting with these shift patterns may enable you to better staff the contact centre to take on high contact volumes, while also improving employee satisfaction.
For longer-term preparedness, make the most of powerful "What-If" scenario planning to model the impact of other unexpected events on future contact volumes.
Thanks to Niall Gallacher at Calabrio
8. Rally Your People Behind the Cause
Even if recruiting extra people to meet short-term demand spikes is possible, it can be costly and time-consuming – especially as non-tenured advisors often take a while to get up to speed.
It is therefore key to get your frontline advisors operating as close to optimal output as possible. This can bring extra pressure, so it's vital that you keep a close eye on energy levels and mental well-being to ensure high service quality levels are achieved and maintained.
Being transparent with your people is also important. Give them full visibility of demand levels coming into the business (e.g. via wallboards), regularly ask for their ideas and innovations, and provide access to an effective Employee Assistance Programme. These measures are invariably very well received.
9. Understand the Needs of Your Team
Look to understand the needs of your people and closely support them. This, more than anything else, will mean you can plan for the future with confidence, as well as suppress unplanned shrinkage.
A slight tweak in someone's short-term working week can avoid a more costly sickness absence in the long term.
Building close and transparent relationships are all important, including those that exist between departments – and particularly between your workforce planning and operations management teams.  This can help the business react quickly and effectively to demand changes without escalating potential call failures into the business.
Also, consider a more flexible approach to working, including homeworking. This is key to allowing your advisors to perform at their best, taking into account their personal circumstances. You could even see a willingness from advisors to pick up additional time – without the risk of burnout.
Thanks to James McCready at Sensée
10. Rethink Your IVR and Call-Flows
Capturing the correct reason for calling upfront in the IVR will ensure the customer goes straight to the right place and avoids being transferred between departments. This not only aggravates the customer but also wastes advisor time during busy periods.
You can also use the customer's contact history to personalize their routing and ensure they get sent through to the right person.
For example, send them to an advisor who is familiar with their case, perhaps the last person they spoke to, or ensure that certain teams are at the ready if historical trends show you that customers typically call after a certain event.
There's also much to be said on both the customer and contact centre side for letting the customer know that you're busy and offering them a callback at a quieter time when you have more resources available to help them more effectively.
Thanks to Craig Farley at IP Integration
11. Bolster Your Outbound Engagement Strategy
The best way to deal with high contact volumes is to prevent them.
When facing an unplanned spike in contacts, the first thing a contact centre should do is adjust its outbound engagement strategy to mitigate the influx of contacts.
Proactively broadcasting SMS messages to share information to customers or updating an IVR to handle inbound calls are effective ways to manage volumes before they become problematic.
Additionally, providing efficient self-service is important, as voice-based triage can lead to customer service bottlenecks that are as ineffective as they are annoying.
Thanks to Neil Titcomb at Odigo
12. Consider Conversational AI
These technologies can help to reduce the burden on staff and decrease wait times for customers, answering any straightforward questions they may have around operating hours, status of online deliveries or item availability.
Also, they can transition easily to a live advisor to answer more difficult questions, with AI systems sharing important context for online chats that can make conversations go more efficiently.
Moreover, conversational AI can be used to immediately identify users based on how they sound by incorporating biometric technology, helping to automate long identification and verification processes, which increase handle times.
Thanks to Seb Reeve at Nuance
13. Give Advisors the Tools They Need
High call volumes may be the result of a new product or service being launched, or potentially the result of an unexpected external incident or world event.
When managed correctly, these are opportunities for organizations to represent their brand in a positive light – if advisors have the right tools and support to deal with the demand.
By using a completely automated and objective process to score performance and manage coaching, combined with real-time alerting to flag important information or guidance, advisors can be prepared and enabled to handle calls (whatever the driver).
These tools deliver an efficient and consistent way for organizations to deal with peaks in demand while delivering great customer experiences.
Thanks to Frank Sherlock at CallMiner
14. Support Advisors With Real-Time Guidance
Resolving customer issues correctly, and on the first contact, has always been a major challenge for contact centres.
Repeat contacts often drive up contact volumes over and above the forecast levels.
This has been further exacerbated with advisors working at home and lacking access to a supervisor or teammate to request assistance when they need it.
Real-time guidance tools can be added to the advisor's desktop to guide them on the next-best action, which can help to significantly reduce repeat interactions.
Thanks to Aviad Abiri at NICE
15. Implement a Workforce Management Tool
Accurate forecasts and flexible scheduling are key to helping the contact centre maintain a good customer experience, avoid employee burnout and cut down on those high abandon rates.
Tools such as workforce management (WFM) solutions can help match availability and skill sets so that contact centre managers can ensure the right advisors at the right time are available in the right capacity.
As well as this, a WFM tool can offer the following functionality to help deal with high contact volumes:
Once click re-optimization: Re-allocate advisor activities, lunches, breaks etc. when needed, all within user-driven criteria to make better use of the advisors you currently have.
Shift flexibility: Keep staff engaged as well as ensure a good customer service by catering for shift flexibility, multiskilling, multi customer contact types and blended environments.
WFM templates: Make use of call profile and volume templates for when the unforeseen may occur. Using these templates means you can use similar data when a previous issue occurs again to adapt forecasts accordingly.
Thanks to Alex Stenton-Hibbert at Business Systems
16. Improve Call Routing Processes
Call routing software can directly decrease the mountainous volume of misrouted or redundant calls and give time and capacity back to advisors.
A separate AI solution with automatic transcription capabilities is also a way to indirectly bring down high contact volumes by capturing accurate feedback and coaching opportunities on each call.
By having automated transcription services that capture the dynamics of complex calls in real time, advisors can come to rely on this feedback, learn from each customer interaction and reduce churn through more familiar, repetitive calls in the future.
There also needs to be a continuous feedback loop to the wider enterprise operations so the root cause of the contacts can be addressed. This way the feedback from the contact centre will have systemic impact on failure demand reduction.
Thanks to Valur Svansson at Lifesize
17. Deploy a Virtual Assistant
A virtual assistant has the ability to answer every customer immediately, on voice and digital channels, to facilitate a conversation to understand their needs and take the appropriate action.
If implemented well, virtual assistants can make it easier for organizations to maximize the efficiency of their service teams while improving customer service.
When the contact centre queue is peaking, simple tasks can be offset by the virtual assistant.
For the customer, wait times are reduced and straightforward queries are immediately resolved. Business insights are also increased and costs lowered through operational efficiencies.
Thanks to Tim Kimber at Vonage
18. Make FAQs Easy to Find
The website, social media and even recorded messaging can answer FAQs…
The website, social media and even recorded messaging can answer frequently asked questions (FAQs) and encourage customers to take advantage of faster self-service options when available.
To do this, you can transfer directly to an IVR or intelligent assistant within the same interaction.
Once they do connect to a live advisor, it is helpful that the platform your business uses has the capacity to blend inbound/outbound agents. This prioritizes skills-based routing, utilizes dynamic scripting functionality and maintains the ability to build campaign/list automation into the platform.
19. Let Advisors Tweak Schedules From Their Phone
Allowing advisors to schedule and perform administrative tasks through a mobile interface not only saves time but fosters autonomy and responsibility.
Scheduling is also greatly affected by the changes you are making to facilitate remote and work-from-home scenarios.
New shifts, extended coverage, flexible shift bidding, bidding frequency and many other factors warrant a review of scheduling assumptions.
Managers can relieve pressure by offering additional scheduling flexibility, allowing advisors to call in sick, trade shifts, and bid for shifts from a mobile device.
Thanks to Alicja Robertson at Aspect Software 
For more from our panel of experts, read our articles: