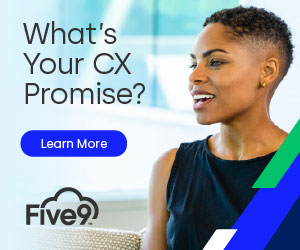 We ask our panel to identify the most common call-routing mistakes.
1.Too many options with too many sub-options
Customers who are faced with too many options and endless sub-options will typically press any option just to speak to someone. You will achieve greatest success with standard interactive voice response (IVR) when you group your queue options into small chunks, as this will aid the caller's short-term memory.
While short-term memory will typically manage between 2 and 7 options, the ideal is no more than 4 options in the initial menu, followed by a further 4 options per item chosen.
2. The queue length is insufficient for the volume of traffic
Customers are subject to lengthy on-hold messages, agents struggle to meet their service levels (SLA) and calls are abandoned. Repeat calling means failure demand rises.
Ensure that queues are adequately provisioned and measure the current queue status in real time. Consider these alternatives:
Update your skills profiles to reflect primary and minimally skilled agents so that calls are handled more effectively.
Ideally, all calls will be answered by skilled agents. However, during peak you may be able to support calls using these minimally skilled agents to provide an effective first-line response.
Consider using time plans or manual schedule changes to allow a greater number of agents or back-office staff to answer during peak demand, even if the first contact resolution rates may dip slightly. Your customers will feel heard and know that their query is indeed important to you.
Update your processes to ensure that customers promised a follow-up do indeed receive the resolution they seek.
Offer a callback to those unwilling to wait.
(And consider how moving routine requests to self-service will free your front-line staff).
3. The IVR provides an option and the queue is unmanned
Recognise that there are no agents available, otherwise customers will continue to queue, endlessly… Again, they will ring back and face a broken journey.
Ensure your ACD automatically recognises when a queue is unmanned, and use one of the following options:
Don't offer the option in the menu
Route the call to an alternative queue of minimally skilled agents
Provide a message with a callback option
With thanks to Lynley Meyers, Marketing Manager at Netcall
4. Lengthy call queues
None of us like waiting in a queue, particularly one that is unnecessarily long. Surveys have revealed that being told "your call is important to us, please continue to hold or visit our website", is one of the major annoyances that customers face.
Firstly, you can't always obtain the information or assistance that may be required via a website. Secondly, it proves to those customers being kept in a queue for a long period of time that, actually, their call isn't really important at all.
Alleviate these potential lengthy queues by ensuring that you have more agents on at busier times, or perhaps use a hunt group that gives your customer the option to leave a message requesting a callback.
5. Putting too many calls on hold
After potentially having been through an IVR menu, then into a queue, the last thing your customer will want is to be put on hold. This may be inevitable for a short time if the agent requires some information. However, if your hold times are increasing, this needs to be looked at. It may be that additional training is required, or perhaps a simple look at streamlining the information that your agents refer to.
Make sure that this info is readily accessible to them, and easy enough to glance at without using the dreaded hold button. If you have software that integrates the caller information as the call comes in, make sure that this is as up to date as it can be.
6. Playing Pass-the-Parcel with customers!
Another potential mistake that can be avoided is passing a customer around from agent to agent. This customer could already have been in a queue, so passing them around needlessly isn't great service. If a customer has selected the wrong IVR option, which is inevitable sometimes, try to make sure that your agents are taking enough information and passing that on to the correct person when transferring the call.
There is nothing worse than having to start the conversation again from scratch when a simple handover can be done.
If you are able to, consider cross-training your agents so that they have enough information to deal with a wider variety of enquiries. Alternatively, it may be worth looking at a conference-call facility that allows your agent to conference in the person who may be better equipped to deal with that call.
Skill-based routing software is also available, which would direct your customer to the right department automatically, taking the whole transfer scenario out of the picture altogether.
With thanks to Martyn King, Managing Director at Nexbridge
7. Don't make your customers repeat themselves
One of the things that customers hate the most when dealing with a company is being transferred from one agent to another and having to repeat themselves in the process.
Successful contact centres are capable of using call-routing strategies to deliver a consistent customer experience in the face of fluctuating demands (customer problems) and fixed resources (agents' skills, time. etc.).
Call routing should go beyond reducing wait times and aim to improve the overall customer experience. For example, in addition to basic caller data, calls being routed should also include information such as sales history, demographics and the nature of the problem.
Providing this information to the recipient agent will not only allow calls to be prioritised based on importance, but the will also be better prepared to respond and help the caller. From the caller's perspective, not having to repeat themselves numerous times will help them stay calm and feel as though their time and problem matter to the business.
Another way of maintaining consistency is to ensure that callers speak to the same agent. This helps builds a better relationship between the customer and the business, resulting in a quicker and more amicable resolution of the problem.
With thanks to David Evans at Business Systems
8. Not spotting repeat contacts
Spotting a problem with your call or contact routing solution early gives you the chance to rectify it before it grows into a major problem affecting many customers.
By taking action early, you will eliminate repeat contacts from frustrated customers.
However, your chance of discovering possible issues by analysing only a small, random sample of interactions can be similar to finding a needle in a haystack.  By monitoring 100% of your interactions, you can prevent all that valuable data from falling through the cracks and quickly identify the origins of the potential process issue, which can be traced back to call or contact routing.
9. Failing to constantly monitor and update your system
If you have the capacity to do so, root-cause analysis of voice interactions should include acoustic factors such as high agitation levels and long periods of silence on the call. If you also identify where these occur within the interaction it will help you to have greater certainty about the root cause. Understanding acoustic factors could help you establish whether it is an agent handling problem or whether your call or contact routing systems are the issue.
For example, by running IVR audio through interaction analytics, it is possible to identify how to improve an IVR application by adjusting menu options in a way that removes sources of dissatisfaction and that delivers a better customer experience.  Having irrefutable proof that it is a system issue will also make it much easier to create the case for system enhancements.
10. Having too many systems that don't talk to each other
This is important because the information that might help you identify a problem may be in an interaction on another channel other than voice, such as a text or a tweet. It is then essential to be able to analyse every interaction across multiple channels in a single system that allows you to have a single point of access to all the data. Having access to this quality of data in a near real-time environment can help to spot problems early.
For example, if there is a problem with a recently launched product, it is possible it will start creating increased call volumes, and interaction analytics will be able to identify this emerging trend. This will enable you to, for example, modify the IVR message and direct your customers to appropriate agents equipped to deal with this particular issue, before it causes real damage.
With thanks to Maureen Szlemp, Marketing Director, Lead Generation at Callminer
11. Ignoring the customer journey
As a result of the wider, more varied touchpoints available to customers interacting with contact centres today, it's important for modern contact centres to understand the wider customer journey and incorporate analyses into their issue-routing strategies. By evolving beyond a conventional queue-based routing system to one that understands the customer's issue more deeply and the steps they've already undertaken to get it resolved, agents are more empowered to deliver resolutions that are effective.  Traditional siloed strategies don't take this data into account.
12. Neglecting agent skills
Modern contact centres often span numerous departments and regions, each with specialised agent groups with expertise in key areas relevant to the customers' needs. An effective workforce management solution that seamlessly and automatically routes inbound customer queries in accordance with this data is invaluable.
Regardless of the channel or touchpoint used, modern issue-routing systems can ensure that queries are directed to the agents that can best serve them. Not only does this ensure a consistent level of customer support is delivered across an organisation's public-facing touchpoints – it also drives internal contact centre efficiencies forward, deploying agents where they can be utilised most effectively and make the most significant positive impact possible.
With thanks to Neil Titcomb, Commercial Director UK & Ireland at Genesys.
13. Not recognising that the customer has already emailed
When customers contact the service desk, they will do so multiple times if they don't receive an immediate answer. For example, if a customer emails in, and their email is held in a queue, they will receive no reply and so will call to chase.  In most contact centres, when the call is received by an agent, they will have no visibility of the email because it is still live and waiting in an email queue. Unlike customer history, live communications waiting in queues are not linked to customers and cases, and this can frustrate the customer as they need to repeat all the information contained in the email.  Furthermore, a different agent may pick up the email after their call has been dealt with and waste time trying to solve their query, thus providing a disjointed and unprofessional service at their expense.
A simple way to resolve this is to identify and 'group' all live communications in the queue, regardless of the channel and route. Once the first communication reaches the top of the queue, all 'grouped' communications are then allocated to the same agent. This functionality can be provided by a contact centre system with universal queueing for all channels, which provides analytics to identify interactions.
With thanks to Susannah Richardson, Marketing Director at mplsystems.
What has been your experience of call and contact routing? Have you been caught out by any of these mistakes?