Quick Overview
Always being reactive can be really harmful to driving a successful contact centre strategy, so leaders should do what they can to be more proactive, including:
Take Trends Seriously
Amplify Your Agent Feedback
Identify Your Fortune Tellers and Promote Them
This article explains the issues with being reactive and outlines strategies for being more proactive.
---
Moving From Reactive to Proactive Decision Making
Fed up with being reactive? Move on from the cultural damage of the pandemic and think forward…
Here, Agnes So, Head of Customer Support and Engagement at HotDoc, shares some of the changes her team have embraced to drive proactive processes and decision-making into their everyday customer service strategy.
Quick 'Band-Aid Fixes' Pile Up
The field of customer service is deeply embedded in the idea of cause and effect. After all, the whole reason we exist as an industry is to support our customers through the reactions they have to our features, our products and our services.
Band-aid fixes pile up to become debt that you have to pay later.
Likewise, the last three years were incredibly reactive as we watched systems and governments become undone due to a lack of planning.
Then we started to realize that this prolonged chaos had changed how our customers think and feel.
As a result, almost every industry has emerged from the pandemic realizing that their customer service rules have been rewritten. More than ever, our customers' expectations have risen but our budgets may remain the same.
During this time, you may be tempted to implement quick fixes to keep the ship running. But band-aid fixes pile up to become debt that you have to pay later.
For us, that moment came during the pandemic when our contact volumes tripled but our head count didn't.
★★★★★
Don't Predict Your Present – Predict Your Future
To pay down our debt, we looked towards our future state rather than our present and focused on the following areas.
Here are three ways to be more proactive in the contact centre:
1. Take Trends Seriously
Forecasting often feels like a mix between alchemy and luck. During the pandemic, I spent a lot of time absorbing the contact in our existing FTE because I saw it as an acute problem that would eventually recede.
Trends are a leading indicator and you should take it as the first sign to investigate the why and start building your business case.
Three years later, our volumes have stayed put and our channel distribution continues to be weighted towards less efficient options such as phones.
I learnt to never assume that something is temporary. Trends are a leading indicator and you should take it as the first sign to investigate the why and start building your business case. Any later and you're already too late.
But to persuade enough hearts and minds with your business case, you also need to tell the story. Beyond agent capacity or capability, you should also ask yourself what's happening in your customer's industry and will this change how they interact with your service centre?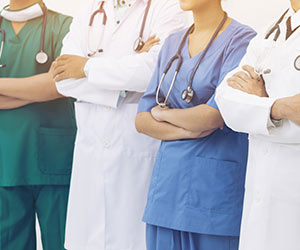 Our customers are healthcare professionals so it made sense that during the pandemic, their requirement for assistance was greater because they were supporting our communities beyond their usual abilities.
However, we continue to see this behaviour now as our customers battle rising costs of operations and a growing GP shortage. This is likely why our volumes have remained as is.
Knowing the story means you can talk confidently towards the 'why' with your stakeholders.
Why are our volumes higher than forecast?
Why is this not always controllable?
It gives you the ability to apply a 'context tax' that better guides you on how to predict base, lower and upper case numbers and the options for how to handle these cases.
By taking the time to identify our customers' operating environment and using storytelling to explain it, we've been successful in securing further resource allocation and investment in a near-shore team who give us flexibility for burst capacity during high-volume periods.
If you are looking for some great advice to improve your contact centre forecasting, read our article: A Guide to Call Centre Forecasting
2. Amplify Your Agent Feedback
Like rising volumes, employee feedback is often the leading indicator of an issue. I believe our agents are the most effective listening posts, and the best customer service teams will prioritize ways in which their insights can be easily surfaced.
Rather than waiting months for an arbitrary number of customers to tell us what to fix, we have two agent feedback loops that happen in parallel, allowing us to be more proactive.
Trust that our agents see patterns that leaders don't, simply through the number of touchpoints they have with our customers.
These loops focus on pulse checking what we're seeing from both a short- and long-term customer perspective.
The first feedback loop addresses easy wins or what our agents lovingly call 'gripes'. A gripe is considered a small change that fixes a bug or improves the quality of an agent's output.
Our agents run this programme of work themselves by presenting a list of gripes weekly. The agents will also track whether the item has been raised before and directly talk to the Product Team about the user stories until the item is resolved. This feedback loop is so quick that fixes are often implemented the week after a gripe is raised.
But some of these items might often be too complex. To address these 'long burns', we created the Reactive Servicing Project and sought buy-in from our Product Team to help us fix them.
In this feedback loop, we focus on the issues which are insidious and require deeper investigation to understand why they drive volume to our contact centre in the first place.
We do this by taking the data that highlights these reasons for contact, asking our agents the five whys to get to the root cause and presenting these insights to our Product Team. We then agree on the actions required and work on these improvements quarterly.
The lesson here is to trust that our agents see patterns that leaders don't, simply through the number of touchpoints they have with our customers.
By creating tighter feedback loops between your agents and the rest of the business, you're more likely to solve problems before they escalate and you will reduce churn by addressing issues before they become deal-breakers for the customer.
To discover information on closed-loop feedback and how it can work to improve employee and customer experience, read our article: How to Provide Closed-Loop Feedback With Employees and Customers
3. Identify Your Fortune Tellers and Promote Them
I inherited a self-service programme where the content was created impulsively in reaction to customer contact.
Much like how our agents are the best listening posts for why a customer contacts us, I saw that our agents were often our best predictors of what a customer would contact us about.
This observation allowed us to promote and place agents into roles that represented the voice of our customer within our go-to-market process.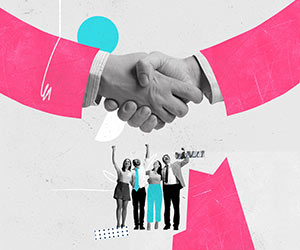 Over time, this matured into a weekly 'Product Release' meeting where we collaborate with our Product Team to poke holes in decisions, play the contrarian and provide feedback on how we can anticipate contact to create a better user experience.
Alongside wearing the customer hat, these roles are also responsible for creating our self-service content for our customers and the training programmes for our own agents.
We can accurately predict the questions we need to answer prior to launch because we're drawing from the experience of those who have already supported the customer journey.
This program of work allowed us to double our self-service score over the course of two years, deflecting thousands of tickets and meeting our customers' expectations of getting information now, not later.
It also made our agents more efficient in their roles, as answers to predicted FAQs were already created via macros prior to a feature release.
But the outcomes went further than ticket deflection. The 'Product Release' process became the secret sauce to moving quickly during the pandemic.
One major product launch only took four weeks to get from idea to customer. Working more closely with customer service agents encouraged the Product Team and our CX Team to feel more sound in the decisions that were made, allowing us to fail fast on early ideas, but also to succeed fast where it mattered.
We saw this speed to decision convert to customer loyalty and it became one of our key differentiators in the market to date.
It's not enough to create self-service. If you want to eliminate unnecessary contact from occurring in the first place, embed your agents in spaces where they can make the rest of the business as customer obsessed as they are.
★★★★★
Where Do I Start?
Customer contact centres will always hover in a reactive state. There will come a time when fixing yesterday's problems will outweigh transformation so by no means can we be always forward thinking.
My suggestion would be to find a balance between fixing once-off reactive improvements (plugging the leaks) alongside more complex proactive projects (renovating the boat).

If there are too many leaks that stem from the same root cause, it's likely you'll need to move that to a renovation project to get better outcomes.
In being more proactive, you'll likely reach sustainability sooner, be in a better position to delight customers and, trust me, you'll thank yourself later.
Thanks to Agnes So, Head of Customer Support and Engagement at HotDoc, for this great article
We've got a number of other great articles on planning for you to read next: