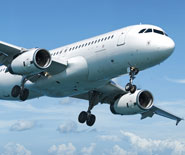 This month we bring you news from the CCMA, Sabio, EvaluAgent, Magnetic North, Enghouse Interactive, Jabra, Genesys, Interactive Intelligence and Kura.
CCMA takes control of European Contact Centre Awards
The European Contact Centre and Customer Service Awards (ECCCSA) will return in 2016 through an agreement with the Call Centre Management Association.
For the past 12 years the ECCCSA have recognised professional excellence throughout the UK and Europe. In 2016 the Call Centre Management Association will manage the awards programme on behalf of UBM EMEA.
"The Association is delighted to be working with UBM in 2016 to maintain the European Awards. Our experience leading the UK National Awards stretches back over twenty years and I am confident that together we can maintain ECCCSA's position as the outstanding European event in our industry," said Ann-Marie Stagg, Chief Executive of the CCMA.
…And partners with Sabio for European Awards
Sabio will be partnering with the Call Centre Management Association (CCMA) to support the ECCCSA European Call Centre & Customer Service Awards programme in 2016.
"Having worked closely with the CCMA in supporting the UK National Contact Centre Awards, we're delighted that they will also now be driving the ECCCSAs – particularly given the acknowledged role the CCMA plays in encouraging the industry to offer more intelligent service and make it much easier for their customers to engage," said Adam Faulkner, Director at Sabio. "We look forward to working closely with Ann-Marie Stagg and the rest of the CCMA team."
---
EvaluAgent receives Northern Star award
EvaluAgent have received a Northern Star award for a cloud-based software platform designed to make contact centre employees better at delivering great customer service.
Held at the grand UKFast offices in Manchester, the Northern Stars final saw a shortlist of 23 businesses, from startup through to three years old, vying to come away with the recognition of being a Northern Star.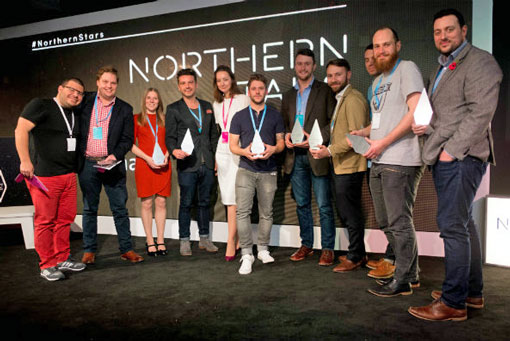 "Championing entrepreneurship is integral to the on-going acceleration of the digital economy in the North of England, and initiatives like Northern Stars help us to shine a light on our top digital talent and ensure we are encouraging the growth and success of the North," said Claire Braithwaite, Head of Tech North.
All the companies that have been part of the Northern Stars competition will be part of a Northern Stars Founders Network, a network of digital entrepreneurs from the North of England that will support peer-to-peer connections and provide engagement with initiatives that support their ongoing growth.
---
Magnetic North acquired by West Corporation
Magnetic North has been acquired by US company West Corporation, a global provider of communication and network infrastructure solutions.
The technology that Magnetic North has developed will be used across both companies to provide clients with the capability to deliver seamless and contextual multichannel consumer experiences.
The Magnetic North team remains unchanged and the Magnetic North brand will continue. All the solutions and platforms that its customers are using will also remain unchanged.
"West Corporation has been dedicated to delivering and improving the way businesses and consumers collaborate and connect for over 30 years," said David Ford, Managing Director of Magnetic North. "With Magnetic North and West joining forces, our customers will benefit from this extensive industry experience and the best-in-class communications solutions on the market."
…And named within Gartner's Magic Quadrant for CCaaS
Magnetic North has been included within Gartner's first ever "Magic Quadrant for Contact Center as a Service (CCaaS), Western Europe". The company was one of only ten to be listed within the industry analyst report.
"Since our Cloud Contact Centre was launched back in 2008 we've invested heavily in the development of state-of-the-art technology that transforms the customer experience," said David Ford, Managing Director of Magnetic North. "Our inclusion within Gartner's Magic Quadrant reflects our ability to service customers within multiple European countries and our pedigree in the contact centre market which stems from working with organisations over the past 20 years."
---
Enghouse Interactive partners with IP Integration
Enghouse Interactive has signed up IP Integration as an EMEA partner.
IP Integration will sell, market and deliver a broad range of Enghouse Interactive solutions, including the company's flagship contact centre platform, the Enghouse Interactive Communications Center (EICC).
"We are delighted to welcome IP Integration to our channel partner programme," said Gary Bennett, Channel Sales Director, Enghouse Interactive. "The team can draw on a blend of technical, sales and consultancy skills which ideally complement the functionality and open-standards architecture of our contact centre solution."
---
Genesys and Microsoft expand relationship
Genesys has announced that it will be working with Microsoft to bring improved video support from Skype for Business to the Genesys Customer Experience Platform.
"Skype for Business is revolutionising the omnichannel communications productivity market. Genesys is revolutionising the omnichannel customer experience market. Together, we are building solutions unmatched in the market," said Paul Segre, President and CEO of Genesys. "We are excited to deepen our partnership and showcase this innovation by collaborating with Microsoft on a global cloud solution to bring next-generation customer experiences to its customers."
---
Jabra announces new appointments
Jabra has confirmed the recent appointment of three new staff members into their Sales and Marketing functions.
Deepa Bhasin has been hired as Corporate Account Manager within High Touch Sales. Deepa will be responsible for developing relationships within existing end-user accounts as well as nurturing new business opportunities.
Jabra have also strengthened their marketing team with the appointment of Tara Martin in the role of Channel Marketing Manager, UK&I.
The company has also increased its focus on global accounts with the recruitment of Anaelle Bouyer into the newly created role of Global Accounts Internal Sales Representative.
"2015 has been a year of growth for Jabra UK & Ireland with the recruitment of a number of staff, specifically within our Sales organisation," said Nigel Dunn, Managing Director, Jabra UK & Ireland. "The appointments of Deepa, Tara and Annaelle also serves to reinforce the importance of sales and marketing disciplines within Jabra."
---
Interactive Intelligence partners with Maintel
Maintel has partnered with Interactive Intelligence to provide customers with a flexible omnichannel contact centre environment.
As Interactive Intelligence's solutions can be overlaid onto legacy systems, the partnership will bring additional benefits to customers transforming their business, including cost effectiveness, flexibility and scalability. The solutions will be tailored to meet the needs of the mid to large enterprise.
"We are delighted to be working with Maintel throughout the UK and rest of EMEA," said John Bell, Channel Development Director at Interactive Intelligence. "This new relationship will enable Interactive Intelligence to satisfy the demand and support needs for our on-premises and cloud-based contact centre solutions. It will also open up major new business opportunities for both of us in the public and private sectors."
---
Kura adds to leadership team
Kura has appointed David Campbell as Client Partnerships Director in its leadership team.
David will be responsible for Kura's client relationships and will work closely with Operations and other key functions across the business to help transform the services Kura delivers.
"I have a passion for people, customer service and client satisfaction which I feel aligns directly with Kura's vision to be unrivalled in managing people," said David.
---