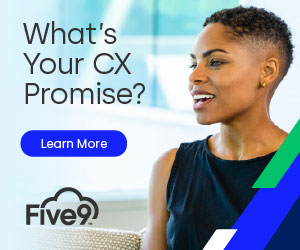 Unsure of how to deal with customer complaints? Here are tens top tips that will help you when handling customer concerns in the call centre, supplied by our panel of experts.

1. Acknowledge their anger and apologise
Whilst you are listening to them, make a note (mentally or written down) of the main points of their grievance. Once they are finished, thank them for their comments, acknowledge their anger and apologise.
When you are being shouted at, it's easy to feel that they are blaming you personally. It's extremely rare that this is the case.
But you are representing your company and an apology for the experience they've had whilst using your company, should not be seen as you holding your hands up and claiming the fault as all your own! The power of the word, "sorry" is immense. An apology early in the conversation is often the key to managing the call without having to escalate it.
2. Reassure the customer
Use the notes you made whilst listening to demonstrate that you have a secure grasp on the problem by giving them a précis of what they have just told you. Mirror some of their (less colourful!) language, keep your tone measured and calm and ask a closed question at the end to check you have a full understanding.
By now, the customer should at least be ready to let you help them. Assure them that is exactly what you're going to do and explain the realistic options you have available to you. If the customer wants something that simply is not possible, apologise, give reasons why this is not an available option and then tell them what you can do for them.
3. Act
Finally, once you have explained what you are going to do to resolve the customer's problem, do it. Follow it through and ensure that what you promised is delivered. Hopefully, by this point, you will have a happy customer who will return to your company, not to mention a happy agent whose days are a little less stressful!
Gemma Layton, RSVP
4. Make it easy to speak to a live agent
Communicate the ease and accessibility of reaching live agents in channels of the customer's choosing, and prepare and empower your employees to provide first-contact resolution. Most customers who say it is hard to deal with a company said it was because their issue was not resolved the first time they contacted them for service.
Self-service certainly has its time and place, but when issues are complex or frustrating, customers want (and demand) access to live agents. In fact, preference for live web chat has grown in the last year.
5. Aggressively promote the fact that you want feedback
You want to know when you get it wrong. And, make it easy for customers to contact you and get immediate access to empowered and empathetic agents. If customers can't find a convenient way to give feedback, they may just defect to another company without saying a word.
6. Use proactive communication
Let the customer know about an issue first and connect them to an agent.  Almost all customers say it is appropriate for a company they do business with to proactively contact them. However, companies must be sensitive to the reasons and channels they employ, as the vast majority of customers are not open to anything and everything.
You only get one chance, so don't burn the bridge by not providing the best agent and technology-based experiences your customers want and expect.
Mark Smith, UK Operations Director, Convergys
7. Empathize with the customer
The first thing you need to think about when dealing with complaints is how you would feel if you were the one making the complaint. Empathy and understanding are paramount to giving good customer service whether it is in sales, customer service or customer complaints departments.
Allow the customer to vent their feelings and then remind them that you are here to help them and will do everything in your power to resolve the issue. This gives them the feeling that you see them as more than just a number on a system and can act to calm the customer down especially if it is a difficult or challenging situation.
The fact that you are offering to help them goes a long way to calming them down initially and if you can minimise passing them from department to department this will also help them to remain calm and listen to any options you put forward.
Base the discussions with the customer on facts, don't let emotion drive the conversation.
Ian Jensen, Team Manager, RESPONSE
To know what to say to show empathy over the phone, please read our 18 statements to increase customer-agent rapport.
8. Make sure you act on social media
Social media is becoming the vehicle of choice for customers, frustrated by poor customer service.  But these complaints can be amplified very loudly – particularly on Twitter.
Start by listening to the social media channels.  Once you understand what is being said it is time to intervene.  This can also be by social media – particularly to try and find out a customer's phone number – but would probably be better if it is by a proactive follow up call.  If this is done in a timely fashion it can go a long way to diffuse any frustration the customer is feeling.
Jonty Pearce, Editor of Call Centre Helper
9. A complaint is an opportunity for the business to learn and grow
As a business, every complaint should be treated as serious and the customer with a small 'expression of dissatisfaction' should be given the same courtesy as someone whose complaint is huge.
Remember to be a 'goodwill' company. Be thankful that your customer is voicing their problem, but realise that they may still use your competition the next time they need your product or service. You may not gain their future loyalty, but use the situation they bring up to minimise it happening again.
10. Act on the new knowledge you have
One of the most important factors in complaint handling is to demonstrate that the company has acknowledged the complaint for the future. Don't stop at telling them that feedback such as theirs helps you to grow as a company – make it feel real by telling them how you will be raising this issue with the customer services manager so that (where possible) this is 1) resolved 2) not repeated with other customers. 
 Finally, after the complaint has been dealt with and is coming to a close, advise them that you hope that this recent situation hasn't adversely affected their long term relationship with you as a company. Reiterate that you hope the compensation you are offering may go some way to restoring their faith in the company / product or service.
Keith Gait, Founder and Principal Consultant of Orchid Consulting
For more ideas that may help you to create a complaint handling strategy, read our article: 20 Great Ways to Drive Down Customer Complaints