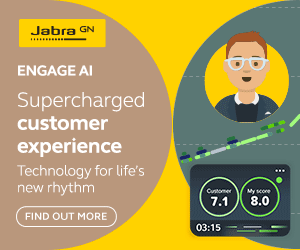 Our panel of experts share their favourite advice for complaint handling in the contact centre.
1. Tackle Your Top Complaint Reasons First
The first step to take when looking to drive down complaints is to try and identify the main sources of complaints, in order to concentrate on the recurring problems.
Then, you can look to create a strategy around each major complaint reason, so you are solving the issues that are negatively impacting the most customers first.
The strategy that you create will likely revolve around:
Simplifying IT management and operational procedures
Adding to your existing learning and development strategy
Identifying helpful contact centre tools
Once you've implemented the strategy, it is important that you then measure its impact by tracking customer complaint volumes and customer satisfaction.
Thanks to Anne Thebaut at Wisper
2. Help Other Departments Problem Solve
Contact centres can often be siloed from the rest of the business, focusing on reporting on and improving their internal metrics, such as service level and abandon rate.
In reality, however, a large proportion of complaints come for reasons outside the contact centre's control, with the likes of badly designed websites, limited or poorly implemented self-service options, delivery enquiries and product issues all aggravating customers to the point of complaint.
Voice of the Customer tools such as surveys and speech or text analytics can help identify these issues by aggregating topics and sentiment across a much wider range than manually listening to calls would allow.
By experiencing and mapping customer journeys first hand, triggers for complaints can also be identified. But remember, the important part is to then prioritize and act on these valuable insights to improve the customer journey.
Thanks to Craig Farley at IP Integration
3. Listen and Learn
First, listen and learn. Isolate call recordings that lead to complaints and consider:
Do your customers have complaints about the amount of time they had to wait?
Are they concerned because the agent did not answer their questions properly?
Were they frustrated at the lack of contact channels you offer?
Are many of them complaining about the same things?
You can discover all of this, and much, much more. But so many of us simply don't listen.
Speech analytics… can highlight different areas where you need to make improvements…
One contact centre tool that makes this process much easier is analytics software. Not only does it allow you to listen, but it can highlight different areas where you need to make improvements to your contact centre.
Customers have a different perspective on their experience than you or the agents have. By looking at things through customers' eyes, you'll gain valuable insight that you can use to improve your contact centre.
4. Be Where Your Customers Want You to Be
Complaints often stem from the customer not being able to talk your organization in a way that best suits them.
So, think about which channels you should be offering customers. Consider questions like:
Is it attractive to key personas within our customer base?
Which conversation types is it best suited to?
How much time might these conversations take?
Through which devices could customers access these channels?
Are there technical barriers that will make channel integration difficult?
Once they have gone through lots of key considerations like these, many contact centres find there to be a real will to take up live chat.
Many contact centres find there to be a real will to take up live chat.
Live chat puts customers into contact with a real person and provides them with hands-on support.
You'll find that you can use chat in a range of ways. You can answer questions and also use the channel to proactively reach out and support customers. This functionality may also help you to drive down complaints.
5. Get More Proactive
Too many operations focus on specific touchpoints or limited channels, which results in limited progress. This only allows your brand to keep pace with the changes, when you need to get ahead of the game.
A proactive contact centre will implement a variety of contact solutions, assess and outline any potential hurdles, resolve them as well as possible, and ensure that customers have a connected, positive experience, no matter where their journey begins or ends.
They understand the journey and they implement methods to help customers through the journey and even reach out with solutions before those customers even know they have a problem.
A reactive contact centre will merely stand by and await customer calls, complaints, issues with user experience, and other "problems" that need to be resolved.
Being proactive can practically eliminate the need for a reactive approach.
Thanks to Laura Bassett at NICE inContact
6. Focus on First Contact Resolution
Make First Contact Resolution (FCR) your top metric. If it's your main focus, FCR is sure to improve.
By splitting FCR across different contact reasons, you will be able to determine which contact types are driving down your overall score.
Not only that, you'll likely find that these contact reasons will be leading to high complaint volumes and low customer satisfaction.
So analyse these contact reasons and the relevant customer journey. How can you make life easier for the customer?
One answer may be to give customers better self-service tools. Lots of customer frustration can be lifted by using a dedicated section of your company website to help customers resolve their issues.
Just be sure articles and instructions are written from the customer's vantage point and in a down-to-earth tone.
Thanks to Nico Bryan at Playvox
7. Give the Customer a Voice
The simple answer to preventing complaints is to give the customer a voice, then listen and act.
However, there are a few different strategies to specifically drive down complaints, such as utilizing community threads and addressing customer pain points.
If you have an online community already, focus on the responses and assist where needed. Having a community is a great tool if you moderate the forum, pay attention and connect people.
The knowledge centre is also helpful for the customer service team, so make sure it's up to date with resources that help set customers in the right direction.
To that point, it's important to have a non-technical person read each resource and provide feedback, ensuring that resources are easy to understand and easily actionable.
8. Communicate With Complaint-Making Customers
If you already know your customers' largest pain points, then great! Now it's time to act. It's crucial to acknowledge and communicate with the customer at all times.
Get to a point where you don't wait for customers to complain; instead, step into the spotlight and take ownership of pain points.
By having a proactive plan, you're able to define achievable milestones and keep the customer updated on progress.
Half the battle is letting the customer know you are aware of the issue; the other half is letting them know you are working on it. Not just communicating once, but until it's resolved.
Thanks to Jen Jackson at Lifesize
9. Get to Grips with Common Customer Experience Gripes
Here are three key statistics from a recent Mitel survey, which found:
48% of consumers believe bad customer experience is caused by being transferred multiple times and repeating oneself
46% believe it is caused by being placed on hold
33% believe it is caused by having too many steps to navigate
These figures show the value in implementing tools that allow advisors to easily access all the information and address customer needs, regardless of the channel the customer has engaged on.
By doing this, you can minimize the negative impact of each of the three key customer experience gripes that are highlighted above.
Thanks to Nick Riggott at Mitel
10. Manage Customer Expectations
Customers often complain because the service that they received did not meet their expectations.
To better manage customer expectations, it is important to consider things like:
What promises and commitments are you making to customers?
Are those promises and commitments being kept?
Do customers know what is expected of them?
This last question is particularly interesting, as not enough companies think carefully about how their service is impacted by user error.
To help answer this question – and the others – add context to customer conversations using the latest voice-of-the-customer (VOC) analytics tools.
The latest analytics provide a comprehensive view of 100% of customer interactions, whether they be by voice or text. This will help you to investigate your key gaps in customer expectations and lots more.
Thanks to Magnus Geverts at Calabrio
11. Learn and Adapt
It's essential to learn from customer complaints. A bad review is a great learning experience and can actually be good for you and your team.
Improving  your customer feedback process requires finding the holes in your strategy and fixing them, allowing for a smoother customer experience.
Complaints are key to finding these holes, so analysing lots of these is a key place to start, to define and fix the root of the problem.
To access these complaints, create more channels for customers to contact you, and focus on the modes of communication that work best for them, from live chat, to emails and text messaging.
Thanks to Zofia Bobrowicz Cohn at RingCentral
12. Update Cumbersome Processes
Customers complain when a processes requires more effort than they would have anticipated.
When processes are of high value to the customer but are repetitive and high workload for the organization, that's when automation shows its value.
Take security processes for example. Biometrics can automate a lot of that for you.
Voice biometrics, for instance, use sophisticated algorithms to analyse more than 1,000 voice characteristics – from pronunciation to size and shape of the nasal passage.
Meanwhile, behavioural biometrics measures the most minute details – such as how an individual holds their phone, how they type and even whether they pause once they finish a task.
Both technologies can be used to validate someone's identity immediately based on how they sound, alleviating the frustration of clunky security processes for the customer.
Thanks to Brett Beranek at Nuance
13. Identify Your Bottlenecks
Make sure nothing goes wrong! That's often down to effective customer journey planning.
Ensure you consider customer experience at every stage of the customer journey, identifying potential bottlenecks and addressing them.
Also, make sure the customer issue doesn't turn into a complaint and that you are delivering high-quality service at the touchpoints that matter most to customers.
Thanks to Andrew Scobie at Sensée
14. Know the Emotions in Your Customer Journeys
Many companies now understand customer sentiment and whether customers feel positively or negatively about certain sections of the customer journey.
Yet many still struggle to measure and score emotion.
A key starting point for this is defining the emotions that drive value for you before using emotions to structure the wider customer experience.
Then, by properly analysing the full scope of customer emotion – not just general satisfied or unsatisfied sentiment – brands can more effectively meet customer needs and deliver personalized results. This process should automatically drive down complaints.
Thanks to Frank Sherlock at CallMiner
15. Get Personal and Lower Customer Effort
To best serve customers, contact centres must know who they are, where they are on their journey and what they need. This goal is only achievable by leveraging the data at their disposal, especially from the CRM, to connect all points of contact.
This ensures customers don't get lost in their journeys and that service is based on individual identity. Integrating a CRM with a cloud solution that connects all communication channels helps route customers by issue, and also according to history and risk of abandonment.
Personalization goes a long way to showing customers they are valued. Likewise, reducing customer effort is instrumental in raising customer satisfaction. Both can be achieved by operationalizing your data.
Thanks to Neil Titcomb at Odigo
16. Translate Complaints Into Actionable Insights
When it comes to customer complaints, two key elements define how successfully they have been dealt with and the degree to which they affect customer satisfaction.
Whether the complaints process was simple and the customer felt he/she was heard
Whether the organization learnt from the complaint and takes corrective action
Taking action is, however, not always as easy as it may seem, especially if the complaint represents a more widespread problem.
Yet translating customer complaints into actionable insights can be made easier with the help of speech analytics technologies.
Traditionally, companies would have to manually sample specific interactions and search for trends in conversation transcripts, which is a very time-consuming process that often misses key complaint situations.
With analytics, contact centres can instead leverage detailed customer journey insights across digital and voice channels, while providing advisors with personalized guidance through their desktops.
Thanks to Aviad Abiri at NICE
17. Understand Your Customer Demographic
Contact centres should research their individual customer demographics, consider which channels best suit them and work hard to deliver and improve the customer experience through these channels.
For example, if a contact centre's customer base is mainly millennials or younger, it is likely that they may prefer using social media platforms and are comfortable with self-service options, rather than being placed on hold, waiting for their query to be answered.
It's also important to consider that since the global pandemic, digital channels have increased from 25% usage to 60%.
Thanks to Alex Stenton-Hibbert at Business Systems
18. Give Advisors the Tools They Need
Investing in the right hardware that also provides added software capabilities is a useful asset in delivering excellent customer service in the contact centre.
For example, a digital headset that can optimize call quality and improves advisor performance will result in an enhanced customer experience and improved service levels.
Software that provides real-time advisor prompts can help to improve performance, while managers can also use the data to understand the reasons why complaints are being made.
Minimizing complaints has become about more than just answering calls quickly. Giving staff the right devices will reduce the level of complaints across the entire contact centre.
Thanks to Nigel Dunn at Jabra
19. Track Rising Issues on Social Media
Only after understanding why customers are calling can we identify trends in customer dissatisfaction.
Examining both internal and external communications has proven to be the most effective way to identify and track these trends.
Social media and inbound marketing channels will give an accurate external feedback platform for your customers…
Social media and inbound marketing channels will give an accurate external feedback platform for your customers to communicate with you and each other.
Don't neglect these. They will often be the first indication that complaints may soon be on the rise.
20. Make a Promise, Keep a Promise
The easiest way to reduce customer complaints is to manage and fulfil customer expectations. Unmet expectations lead to loss of trust and can put your business relationship at risk.
From a marketing standpoint, it's vital to ensure the promises you make in your communications are consistent, deliverable and measurable. The disconnection between your business offer and the customer expectations is often the biggest driver of complaints.
Listening to the voice of the customer (VoC) can help you understand what operational improvements your organization can make, but it can also help you fine tune-your messaging, which is much less costly and can have an immediate impact in reducing complaints.
Managing expectations is key to understanding and improving the customer journey; if you don't, your customers may feel entitled and obligated to complain.
Thanks to Dave Vernon at Aspect Software
For more great insights from our panel of experts, read our articles: