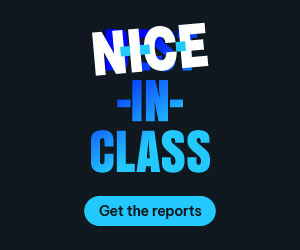 Call centres are all too often associated with being a hub for complaining customers.
Gabe Morahan shares her top tips on how to deal with customer complaints.
1. Identify the language your customers use
Many people are uncomfortable with viewing themselves as a complainer, a whinger or a troublemaker.  They may ring your call centre and ask if they can provide 'feedback' as they don't want to identify themselves as a complainer. Think about your call centre and the type of language your customers use.  Do you only deal with customer complaints if the customer uses the word complaint?
What if the customer uses different types of language to make a complaint?  They may say things like:
"I just want to feedback…"
"I am unhappy about…"
"Why didn't … happen?"
"I really don't like it when your company…"
Are your staff aware of the language your customers use so they can identify a complaint and resolve the issue for the customer?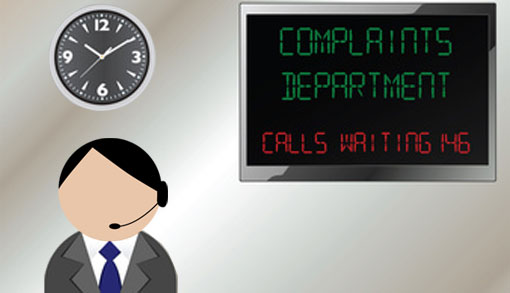 2. View complaints as a positive
What if your company could view complaints as a gift?  Your customers are providing you with vital information about your products and services and where you are missing the mark in meeting their needs.  Imagine how a customer would feel if they were thanked for taking the time to point out to you where your business could improve to help meet other customers' needs?  Imagine if your customers felt valued by taking the time to raise a complaint with your call centre staff.
It is important to thank the customer for their complaint from the very beginning, before staff even start asking them for their name, address, postcode, etc.  The customer is providing you with a fantastic opportunity if only you can see it, seize it and use it.
3. Regularly review your complaints
An important aspect of complaint handling is complaints reviewing.  Make sure your call centre has a system in place so that even minor complaints are recorded.  This can then be used to look back over your complaints each month and see if there are any patterns.
Are there complaints that continually turn up?  Are there systemic issues, procedural issues, customer service issues, training issues?  Complaints can be a great way to find out where your business can improve.
4. Give front-line staff responsibility to resolve complaints in the first instance
Many complaints can be managed and resolved at the front line if only staff had the responsibility and the training to do so.  Unfortunately, many organisations do not give staff this responsibility and the standard phrase "I will speak to my supervisor and get back to you" is uttered to the customer on a regular basis.
Studies have shown that when staff members are given the responsibility to resolve minor complaints instantly at the front line, customers' satisfaction with the complaint-handling process is improved greatly and staff members have a greater sense of job satisfaction.
5. Manage the customer's expectations from the beginning
One of the best ways to ensure misunderstandings and emotions are managed is to manage the customer's expectations from the beginning.  Some customers may just wish to receive an apology or they may want the problem they are complaining about to be fixed (which may require little effort).
It is important that, whatever they are complaining about, their expectations regarding the outcomes and resolutions of the complaint are managed, so they don't become disappointed or angry further down the line when they are told something isn't possible.
6. Ensure staff know your company's policies on dealing with angry and abusive customers
A policy needs to be a living document that staff can access and refer to.  It needs to be updated regularly and staff training needs to occur.  Policies are meant to be there as a guide to allow your staff to know what to do in certain situations.  Do your staff know what your company's policy is on dealing with angry and hostile customers?  Do they know what to do if a customer suddenly threatens them with violence or states there is a bomb in the building?
More importantly than just a policy is practice.  Staff need to practise what to do in these situations so that fear and anxiety do not take over and they can calmly deal with any situation because they have practised dealing with it and they are confident in their abilities.
7. Ensure staff are trained to handle customer complaints
It is important in customer-complaint-handling training that staff attend training that is suitable for their needs.  If staff members are on the front line and answering customer calls they should be trained in the basic fundamentals of handling customer complaints, and likewise managers should undertake aspects of this training as well so they can support staff in implementing what they have learnt.
With the increase of angry and abusive customers it is also a good idea to undertake training in dealing with unreasonable customer behaviour and how to manage it in the context of a complaint.
---
Gabe Morahan is a trainer with www.unrealresultz.com
UR specialises in communication training, particularly in the areas of complaints management and public speaking.
Click here for our tips for Dealing with Angry Customers