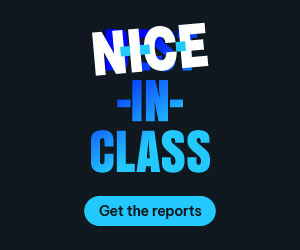 We asked our readers 'On Average How Long Do Your Callers Wait Before Abandoning?' In this article we outline the experiences of 224 contact centre professionals.

The results have been taken from the Workforce Management chapter of our 'What Contact Centres Are Doing Right Now'  2021 survey report, which was sponsored by NICE.
On Average How Long Do Your Callers Wait Before Abandoning?
How long callers wait before abandoning – results:
| Time to Call Abandon | Percentage |
| --- | --- |
| Less than 29 Seconds | 23.0% |
| 30 – 59 Seconds | 20.0% |
| 60 – 119 Seconds | 19.4% |
| 120 – 239 Seconds | 17.0% |
| 240 Seconds + | 12.7% |
| Don't Know | 7.9% |
Customer Patience Appears to Be at an All-Time Low
43.0% of contact centres report that most of their customers will abandon if they're left in the call queue for only one minute.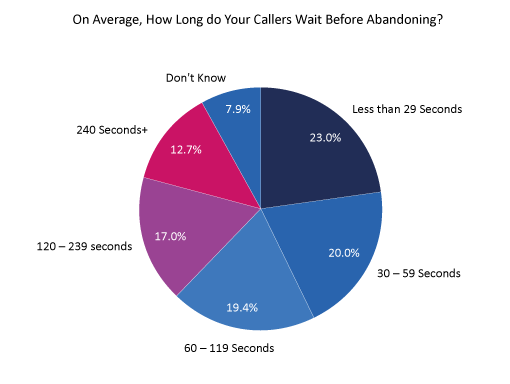 Yet, if we take a closer look, these results become even more astonishing. 23.0% will, in fact, wait for less than 30 seconds.
Also, these percentages could be even higher, as 7.9% of those surveyed didn't know exactly how long their customers' average patience was.
It's worth noting, however, that there is a great discrepancy between the percentages collected, as 12.7% note that their customers will wait for over 240 seconds.
The big variance is perhaps due to the variety of contact centres surveyed. After all, customers looking for technical support will, generally, wait longer than those calling a sales line.
This survey was done in partnership with Akixi, NICE, Nuance, Odigo, Poly and ProcedureFlow.
Related Research
To download the full copies of our 'What Contact Centres Are Doing Right Now' survey reports follow the links below:
You can also download the full copies of our 'Is Your Contact Centre Delivering Exceptional Customer Service?' survey reports by following the links below:
For more great information check out our other Contact Centre Research