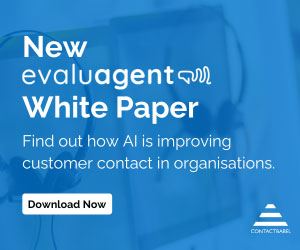 Chris Mounce at EvaluAgent explains the difference between empathy and sympathy statements and when you would need to use them.
What Is an Empathy Statement and When Would You Need to Use One?
Showing empathy is an important skill for anyone to have. But it's very important as a customer service agent. Empathy can be demonstrated in a number of ways.
But when it comes to agents, we only have what we say to show that we can understand the customer's situation.
We need to be careful, though, that we don't mix up sympathy with empathy.
Sympathy is when we view the customer situation from our own viewpoint and express how we think that must be for them.
And that can sometimes convey that you're saying sorry for them, or you pity them, but you don't necessarily understand what they're going through in that moment.

So we show empathy by exploring the customer's situation from their perspective. We try to see things as they see them, and that allows us to appreciate how they feel.
Empathy is best described as placing yourself in that person's place, trying to see the world as they experience it, as best as you can.
With thanks to Chris Mounce at EvaluAgent for contributing to this video.
If you are looking for more great insights from the experts, check out these videos next: