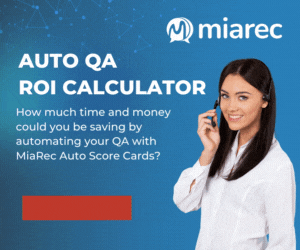 In an ever-evolving landscape of customer engagement, businesses are harnessing cutting-edge technologies to revolutionize their contact centre operations.
The results of our latest survey "What Are Contact Centres Doing Right Now" shines a spotlight on the most popular of these contact centre technologies.
This article delves into the most popular contact centre technologies that are shaping the way companies connect with their customers, shedding light on the tools and strategies that have seen huge increases in popularity in the past year.
From AI-powered chatbots to seamless omnichannel integration, our survey data unveils the transformative solutions redefining the modern contact centre.
What Is Contact Centre Technology?
Contact centre technology refers to the technical elements that guide customer experience. Whenever a customer engages with your organization using any communication channel, it is the technology that facilitates that interaction, ensuring your customer reaches an available advisor.
In today's omnichannel world, the expectations from customers have become far more advanced, and technology has evolved to meet them.
Typical examples of these technologies include:
Automatic Call Distribution (ACD). ACD systems route incoming calls to the most appropriate agent or department based on predefined criteria such as skill level, availability, and customer priority.
Omnichannel Support. Focusing on providing a seamless experience across all communication channels, ensuring that customers can switch between channels without losing context.
Speech Analytics. Speech recognition and analytics tools analyse call recordings to extract insights about customer sentiments, agent performance, and areas for improvement.
Workforce Management (WFM). WFM software helps schedule and manage agent shifts, breaks, and tasks to ensure optimal staffing levels and resource utilization.
Gone are the days of contact centre technology focusing entirely on the telephone. Businesses of today need to constantly drive better experiences for both their customers and their agents, mapping every step of the customer's interactions with them.
★★★★★
The Most Popular Contact Centres Technologies
Below is your definitive guide to contact centre technologies.
Unsurprisingly, headsets still top the list for the most popular contact centre technologies, with 99% of our audience making use of them.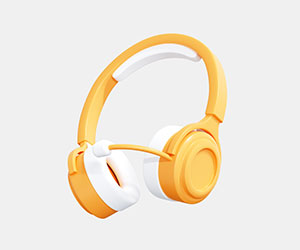 Headsets remain essential tools in contact centres, facilitating effective communication between agents and customers.
With ergonomic designs and noise-cancelling features, headsets ensure agent comfort and concentration during extended shifts.
As headset providers continue to innovate, such as utilizing AI to mask background noise, headsets will continue to be a crucial asset in contact centre operations, improving customer interactions and overall productivity. Leading headset providers include Jabra and Poly.
We recently published our guide to choosing the best style of headset for your contact centre, to ensure you're making the informed choice for your contact centre agents.
Read our article Binaural or Monaural? How to Choose the Best Style of Headset for Your Contact Centre to find out more about choosing contact centre headsets.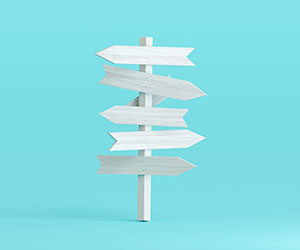 Automatic Call Distribution (ACD) technology continues to play a pivotal role in the efficiency and effectiveness of contact centres, being used by 95% of Call Centre Helper readers.
ACD systems intelligently route incoming customer calls to the most appropriate agent based on factors such as skill set, availability, and workload.
This ensures that customers are quickly connected to the right agent, leading to reduced wait times and improved customer satisfaction.
Using advanced algorithms and real-time data analysis, ACD technology optimizes call distribution, enhances agent productivity, and enables seamless integration with other customer service tools, such as interactive voice response (IVR) systems and customer relationship management (CRM) platforms.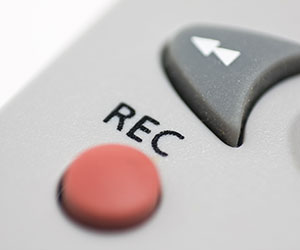 Again, unsurprisingly, call recording technology takes the second spot on our list, continuously evolving from when it was first introduced to contact centres and being utilized in one form or another by 95% of our readers.
Call recording technology is a key asset in contact centres, capturing and storing calls, ensuring quality, compliance, and serving as a training resource.
As interaction and speech analytics continues to improve and become more popular amongst contact centres, we can see call recording further empowering contact centres to analyse and improve customer satisfaction.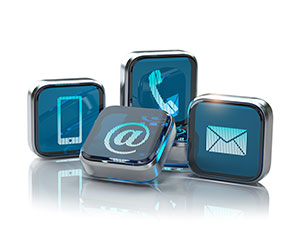 Omnichannel technology has become one of the most important elements of modern contact centres.
It combines different ways of communicating like phones, emails, chats, and social media.
This helps customers switch between these easily while getting the same level of service.
Advisors helping customers can see their full history across all these channels, so they can give better personalized help.
To learn more about the importance of omnichannel customer service, read our article: Why Is Omnichannel Customer Service Important?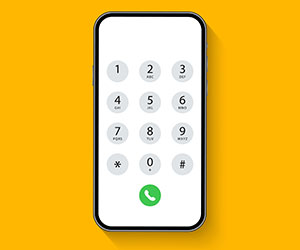 Interactive Voice Response (IVR) technology transformed contact centres by offering automated self-service options to callers through voice prompts and touch-tone inputs.
It's no surprise that 93.3% of our readers use IVR in their contact centre.
IVR technology enhances customer convenience, provides 24/7 access to information, and optimizes call routing, reducing wait times.
IVR's customization allows businesses to tailor menus, improving efficiency, and customer satisfaction, while also strategically allocating agents for more complex inquiries.
Quality monitoring and performance management technologies round out our list, being used by 86% of our audience.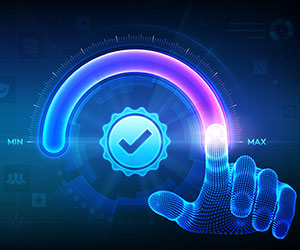 Quality management technology allows you to record and assess interactions between agents and customers across various communication channels, leveraging continuous improvement in your contact centre.
Through the use of quality management tools such as speech analytics, text analytics, and predictive analytics, you can precisely identify potential areas in need of improvement.
Whether this involves providing focused coaching for specific agents or rectifying process inefficiencies that hinder productivity, these technologies offer key insights.
These technologies are already seeing monumental advances, incorporating AI and machine learning for real-time agent guidance, predictive customer insights, and personalized interactions.
If you want to learn more about contact centre technologies, you should read these articles next: