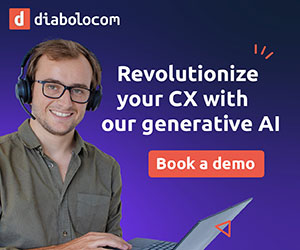 In a follow-up to our most recent article about crowdsourcing Tony Weimer has pulled together another 10 examples of how crowdsourcing is being used today.
The power of the crowd is already being utilised by many businesses.  For some, the service delivery shift is well underway and is redefining existing customer service models.
Effectively, some companies are outsourcing their first line support and service function to the crowd or are using them to focus product development initiatives.
Even more radical is the crowdsourcing of sales, marketing and service.
Here are ten real-world examples of how crowdsourcing is being used:
1. giffgaff – is a SIM-only mobile virtual network operator (MVNO), positioned at people who want more interaction and involvement with the brands they choose.  Users (or "giffgaffers") provide ideas (functionality, pricing bundles), market the company (word of mouth, member get member) and provide support to the community (customer service).
They are rewarded by their contribution in terms of activity in the community support forum, ratings on answers provided and activations of free SIMs.  With no call centres or big advertising campaigns to fund, marketing and customer service budgets can be slashed and redistributed to the most active and best users.
2. Microsoft's most valuable professionals (MVP) programme – the MVP Award recognises technical community leaders who voluntarily share their knowledge about Microsoft technologies with others.
MVPs answer more than 10 million questions each year and provide vital feedback, reflecting the needs of Microsoft customers.  MVPs are not paid, they do it to share their knowledge and for the recognition they receive.
3. TripAdvisor – relies on the opinions and reviews of its members to provide information to people interested in a flight, trip or vacation.  With over 40 million reviews, it has become the first port of call for many travellers.
4. Catwalk Genius – based in Ireland, Catwalk Genius is a crowd funding fashion site.  People buy a small share of a collection enabling struggling designers to showcase their work.  Each share costs £10 and when 5,000 have been sold the designer is commissioned to create a collection.
Those who bought shares are then given a proportion of the profits from the collection based on the number of shares they purchased.
5. Apple – world class net promoter scores and brand advocacy, but many people will have limited interaction with the company.  Much of the product information and support required is found in forums where people share their knowledge.
For example, Googling "iPhone 3GS frozen" returns a multitude of answers (including YouTube videos), only one of which is from the official Apple support site.
6. Walkers Crisps "Do us a flavour" campaign – Walkers brand regard was eroding and competition was increasing.  Through their "Do us a flavour" campaign they handed over creation of their next crisp flavour to the public.
They launched 6 of the flavours suggested and asked people to vote for their favourite. They generated over 1.2 million flavour suggestions and 1 million votes, with Builder's Breakfast being the winning flavour.  The winner received £50k and 1% of future sales.  Sales increased by 14%.
7. Starbucks – an ideas forum where customers are invited to share, vote, discuss and see – "You know better than anyone else what you want from Starbucks. So tell us. What's your Starbucks Idea? Revolutionary or simple – we want to hear it. Share your ideas, tell us what you think of other people's ideas and join the discussion. We're here, and we're ready to make ideas happen. Let's get started."
8.  uTest – provide software testing services. They have a global community of over 30,000 professionals providing software companies with a new way to test their applications.
Testing covers standard test phases such as functionality, usability and load testing as well as Agile methodology-related testing.  Clients include the Met Office and Microsoft.
9. Air New Zealand – Air New Zealand's Aviation Design Academy set out to design the best long-haul flying experience.  They turned to passengers to design parts of the flying experience on their new 777-300 aircraft – the cocktail, in-flight food, eye mask and one "freeform" idea.
The winners have the opportunity to take a flight from Auckland to London to sample the implementation of their ideas.  The competition itself attracts people with a level of engagement with the company and has generated more interest in Air New Zealand's online marketing initiatives.
10. Wikipedia – perhaps the pioneers of crowdsourcing. The not-for-profit Wikipedia Foundation launched its free, web-based, multilingual and collaborative encyclopaedia in 2001.  It has over 17m articles written collaboratively by the community and is the most popular reference site on the internet.
So, why are businesses so interested in "crowdsourcing"?
We know that an engaged community can drive down operating costs by reducing the need for conventional support models.  Just as important is that support communities are often able to provide more first-contact resolution (FCR) in the customer service environment. Improvements in FCR can often be attributed to the community unearthing problems and fixes that the company are not aware of.  In traditional customer service models this often results in out-of-date knowledge bases, longer more frustrating support calls and ultimately creates more customer frustration and dissatisfaction.
But what interests business even more is the emerging picture that suggests community members are more loyal and less likely to churn.  Intuitively, you would say this is no surprise.  If people are willing to spend the time to participate in the community, sharing their knowledge or experiences, there is likely to be an emotional attachment to it and the company – reinforced by recognition and rewards programmes for the best community members.
Forrester  research undertaken in 2009 shows community users are more satisfied customers, more likely to recommend products to others and are less likely to defect to competitors. They also tend to buy more often and for longer periods.
But typically, not all community members are engaged in providing support or content.  Research undertaken by Jake McKee  and Jakob Nielsen provides an insight into the 90-9-1 principle that explains participation models in communities:
90% of users are the "audience", or lurkers. These people tend to read or observe, but don't actively contribute.
9% of users are "editors", sometimes modifying content or adding to an existing thread, but rarely create content from scratch.
1% of users are "creators", driving large amounts of the social group's activity. More often than not, these people are driving a vast percentage of the site's new content, threads, and activity.
Additional support to this argument is provided by the experience of  Wikipedia where, when reviewed, over 50% of edits were done by 7% of users and Amazon where 167k book reviews were contributed by a few of the "top 100" reviewers.
So what about the peripheral community members – the vast majority of lurkers, those people that use the community for support but don't participate in contributing to the "knowledge base"?  Are they any more likely to remain loyal when company X undercuts prices or company Y have a not-to-be-missed promotion?
We believe an important parameter in customer loyalty is customer effort – simply put, the amount of work a customer has to do to get what they want.  We know that there is a high correlation between low customer effort and positive commercial outcomes and believe that the "friction free" nature of the community is a key driver in building customer loyalty.
Tony Weimer is a consultant at Budd (www.budd.uk.com)