Didn't get a chance to attend Call & Contact Centre Expo in London this year? Here's a quick round-up of some of the highlights and conversations…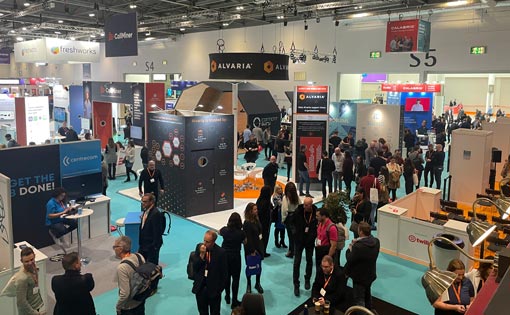 The True Cost of Disengaged Teams
In his presentation on 'Employee engagement: Shifting mindsets and managing your cultural assassins', Garry Gormley – Founder/ Owner at The FAB Group – revealed that it costs around £11k to recruit each person into a contact centre, when taking training, productivity, and recruitment into account. He challenged the audience to think about their attrition rates right now…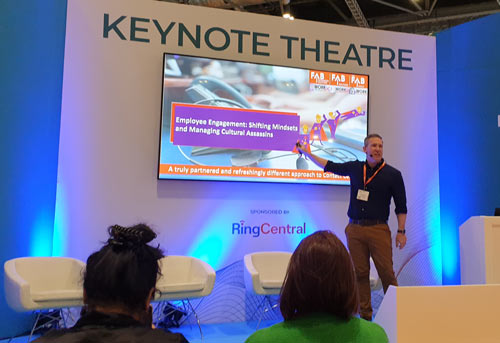 What does that figure scale up to in your contact centre? Can you REALLY afford to be overlooking disengaged teams?
The good news is that people don't start out disengaged, as Garry explained in this short video clip:
And What You Can Start Doing About It…
As Garry also explained, operational leaders need to focus on building their culture on loyalty, happiness and safety, and shared three questions you can ask to start better understanding the levels of disengagement in your contact centre:
How psychologically safe is your team?
How valued and appreciated do they feel?
How are you nurturing their development?
It also helps to think of employees at different points in their engagement journey and take proactive steps to address them, as outlined in this diagram: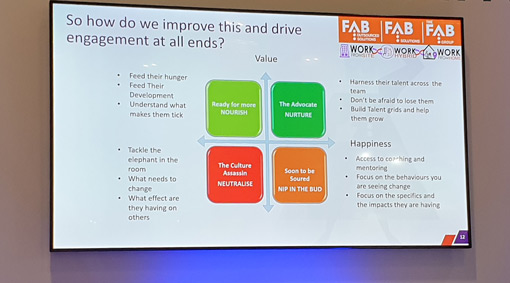 How to Overcome Recruitment Challenges
In her presentation 'Recruiting contact centre talent in 2023', Katy Forsyth – Managing Director, Red Recruitment – shared how 78% of contact centres are heading into 2023 behind on their resource plans.
While the current state of the job market is a factor, she also explained that the contact centre industry is competing now more than ever with the hospitality industry for good people – owing to growth in this area.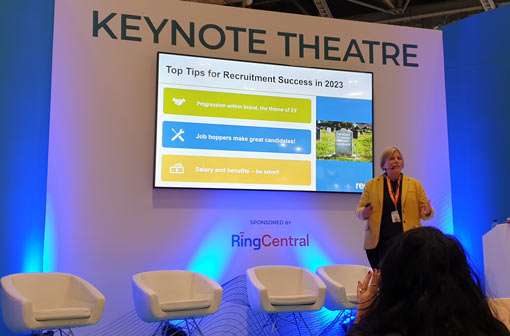 With employee experience (EX), also known as agent experience (AX), remaining critical in delivering great Customer Experience (CX), recruitment can't just be brushed aside.
Moving into 2023, Katy asked the audience to rethink their recruitment strategy – including the following:
Create career pathways – How agents progress within a brand and the wider company.
Think beyond a bigger paycheque – Being smarter about salary and benefits, as just increasing salaries isn't the answer.
Stop discounting job hoppers – It's time to rethink job hoppers as great candidates and not overlook them as they've moved around a lot, as she explains in this short video clip:
The Evolving State of the Workforce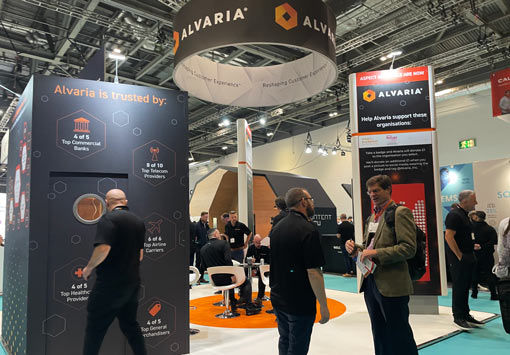 Alvaria and Chris Lattimore chatted in the Customer Satisfaction Lab on the Evolving State of the Workforce, while on their stand, Alvaria were supporting three worthy charities: Magic Breakfast #FuelFor Learning, ONE CAN TRUST and Refuge!
Agent Experience Must Be Front and Centre in 2023 Strategies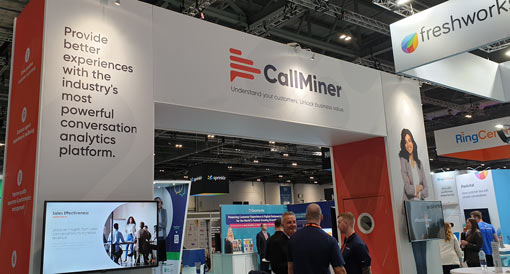 There's a lot of talk in the industry about chatbots, cloud telephony and digital transformation, but we need to see technology that helps employees too, as Frank Sherlock – VP International at CallMiner –commented:

"As a result of the digital transformation and simple, transactional queries being handled increasingly by self-service channels, contact centre leaders are expecting their agents to deal with more and more complex calls. However, many leaders are overlooking the additional support agents now need to handle such calls – and should take a long, hard look at how they are servicing their employees, who in turn provide a great customer experience (CX)."
"Agents must be a focus into 2023 and beyond to deliver the best all-round experience for employees and customers alike."
Blind Spots of Contact Centres
#CCCExpo22 may be over but there are plenty of insights and advice that we will all take away… Fantastic sessions from the likes of Ed Creasey on the blind spots of contact centres and Webhelp's pearls of wisdom on supercharging advisor engagement. #CCCExpo22 had fantastic energy, great conversations, and fierce competition in our Brand Guardian Game!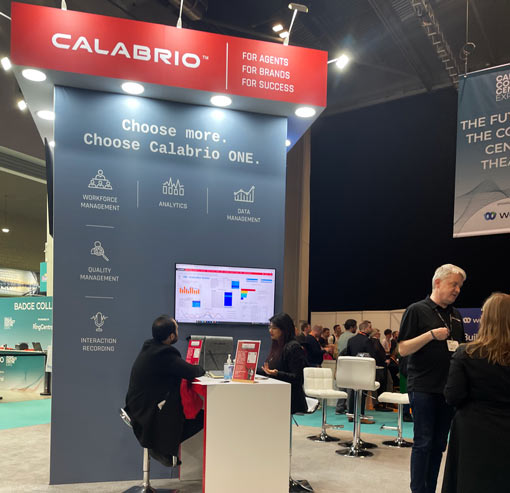 How Enterprises Can POWER UP Their Contact Centres
That's a wrap on the Call & Contact Centre Expo 2022 in London. Our #CognigyCrew had a great time at the event talking about how enterprises can POWER UP their contact centres with conversational AI.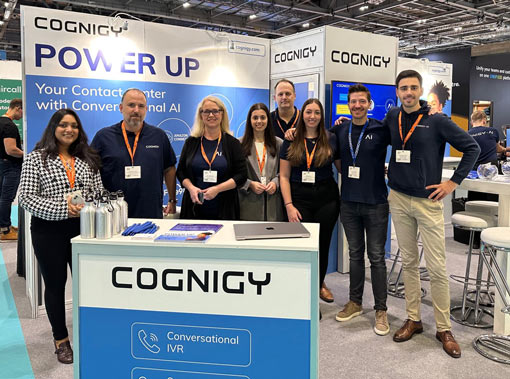 There were special theatre sessions with Christian Wuttke – Manager of Conversational Solutions at Schwarz Dienstleistungen. He talked about "The Contact Centre of the Future: How the largest retailer in Europe says Goodbye to classic IVR and leverages Conversational AI to serve customers".
Always on Hand to Help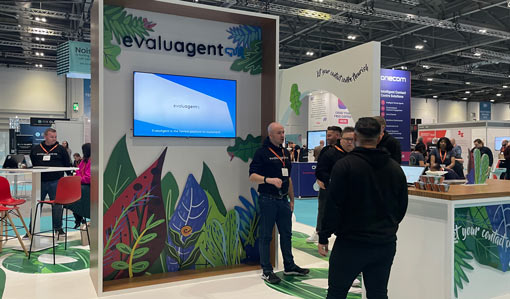 That's a wrap on the #CCCExpo22! Thank you to all that visited our stand or joined us for the talks by our CEO, Jaime Scott, & our Chief Technology Officer, Garth Hinkel!
If you weren't able to join us this time, don't forget our experts are always on hand to help. Head to our website to find out more about our #AI powered #QA & #PerformanceImprovement platform!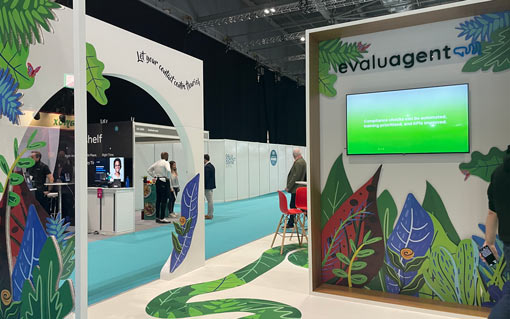 Hybrid and Agent Wellbeing Strategies Compromised by Lack of Tech Investment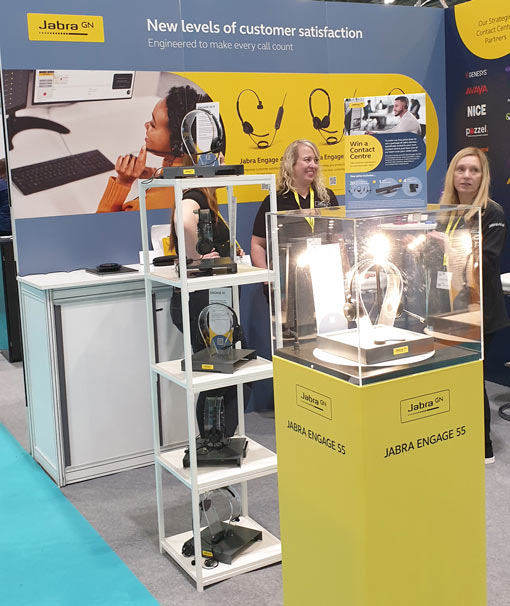 Hybrid working and agent wellbeing are hot topics right now, even more so given the current recruitment and retention challenges being faced by the majority of contact centres. That's why it's never been more important for leaders to invest in technology that truly supports their agents' wellbeing, as Lee Davis – Enterprise Software Sales Manager, EMEA North at Jabra – commented:

"When agents are working from home, operational leaders have no control over the environment their employees are in. They could be set up in their living room, a shared office space, or even their bedroom and be faced with a variety of background noise too. When you consider that the agent and customer experience are so closely entwined, it's critical that agents have lightweight, fit-for-purpose headsets to support them in their hybrid preferences – including features such as noise cancellation, which have taken on a new level of importance in homeworking."
"In the war for talent, new starters also need to feel reassured that their employers not only allow them to work from home, but give them the tools they need to be able to do their job well and get the support they need. This extends to emotional support too – and this is where transparency for managers is key! With tools such as Jabra Engage AI managers can have sight of how every call is going and whether the tone of the conversation is friendly or otherwise, so they can give their remote workers the support they need when they need it."
Some Fun at the Show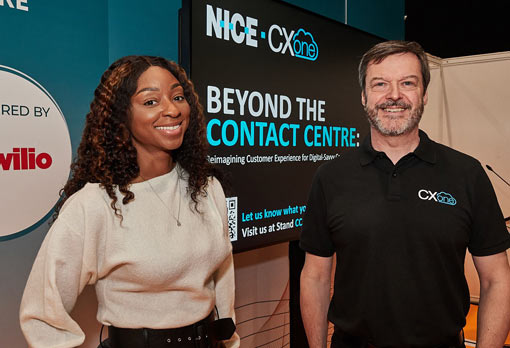 Lots of fun was had on the NICE stand, whether taking a spin on our wheel of prizes, sharing a CX confession with the Contact Centre Whisperer, Juanita Coley, or simply chatting to one of our team about CXone.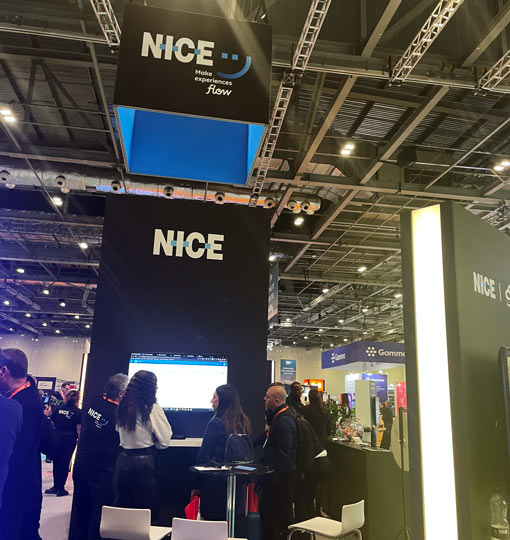 Why There's Never Been a Better Time to Open a New Contact Centre in the North
Better employee retention rates and lower operational costs are just some of the many reasons more and more businesses are choosing to open contact centres in the North East, according to Caroline Donaldson, Inward Investment Officer at North Tyneside Council and the Council's latest research findings.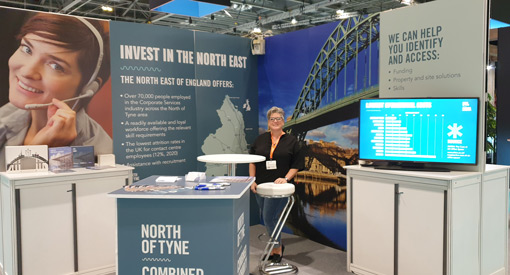 That's not all. For a limited time only, the North of Tyne Combined Authority are running a contact centre competition to WIN 1 year rent-free accommodation for a new contact centre, alongside support from a range of professional service providers, including:
Recruitment
Legal
Financial
Want to find out how much your operation could save? Click here to try their cost-savings comparison calculator and enter the competition for your chance to win.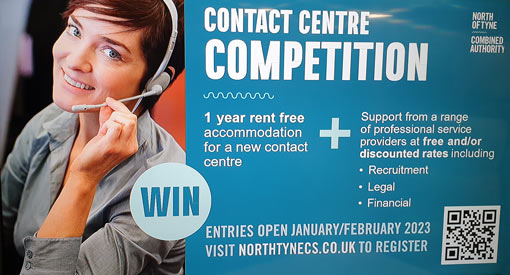 What Is the Missing Piece in Your Contact Centre?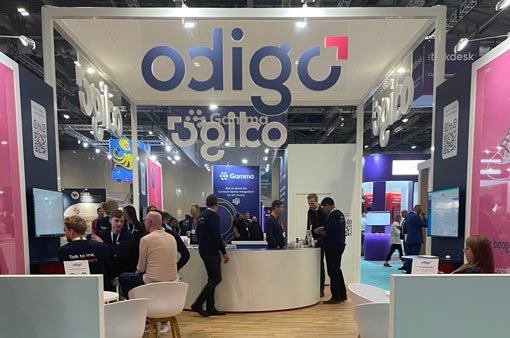 The doors are now shut at the biggest #CCaaS trade show in the UK. Odigo shared the location of the missing piece and gave attendees the chance to win some fantastic Apple goodies.
They also hosted two sessions with Richard Holland (Odigo) and Simon Kelly (Salesforce) discussing whether AI & Automation is the missing piece in your contact centre.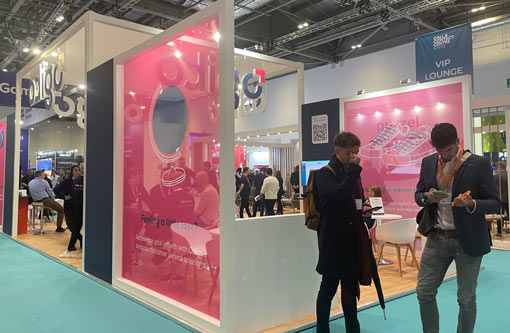 The Latest Industry Innovations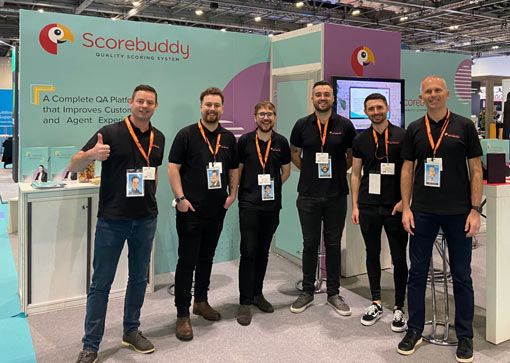 We popped by their stand to talk QA, CX, and the latest industry innovations.
Special thanks to the incredibly talented Jon-Paul McCarthy who was with us at the Call & Contact Centre Expo 2022 in London.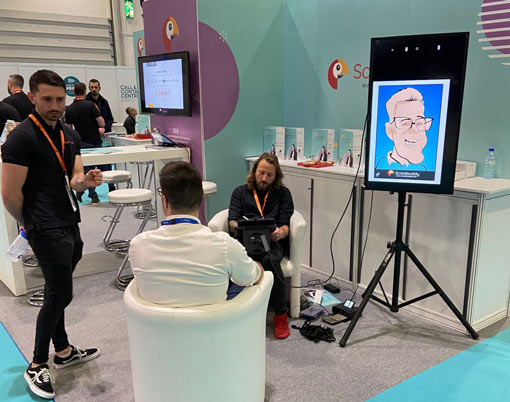 Transforming Your Customer Journey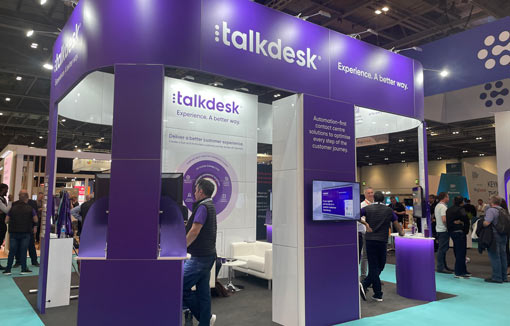 Talkdesk shared insights on transforming your #customerjourney through #AI.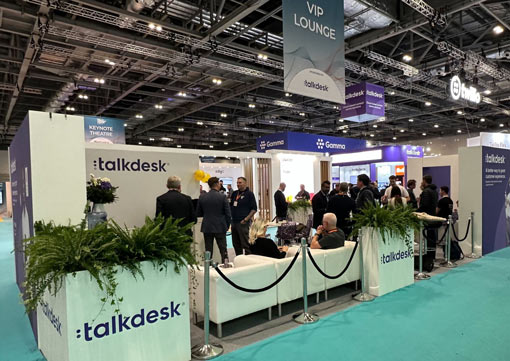 Contact Centres Are Having to Do More and More to Retain Their Best People
Everyone is struggling with recruitment and retaining talent, and it's driving positive change across the industry, as Julie Mordue, Head of Marketing at greenbean, commented:
"The current market challenges, alongside increasing competition with the hospitality industry to keep great talent in the contact centre, are forcing operational leaders to be more outward facing with their career opportunities and to do far more to retain their talent."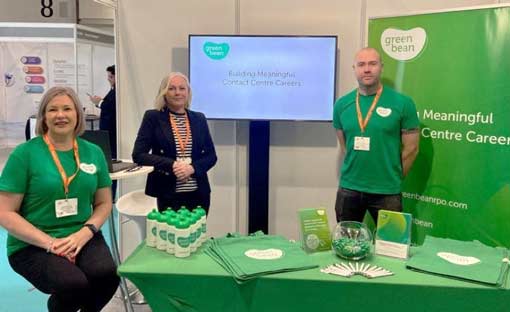 "In a time where both our agents and our customers are vulnerable, it's never been more important to support people emotionally either. Contact centre leaders therefore also need to be doing more to develop people, as well as invest time in initiatives such as Mental Health First Aiders and wellbeing support."