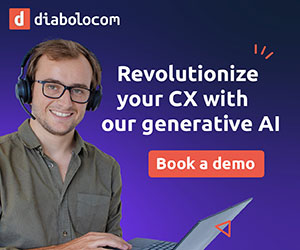 In our What Contact Centres Are Doing Right Now (2023 Edition) survey, we asked 'When Improving Customer Experience, Where Do You Think Organizations Can Get Maximum Value for Money?'
More than a third (39%) of survey respondents stated that investing in self-service was where they believed their organization could see maximum value for money. Personalization (19.2%) and productivity tools (13.4%) were also perceived to be a strong investment.
By contrast, diagnostic tools and website capabilities were thought to be worse value for money. This suggests a strong trend in contact centres investing (or soon to be investing) in self-service to help improve the customer experience.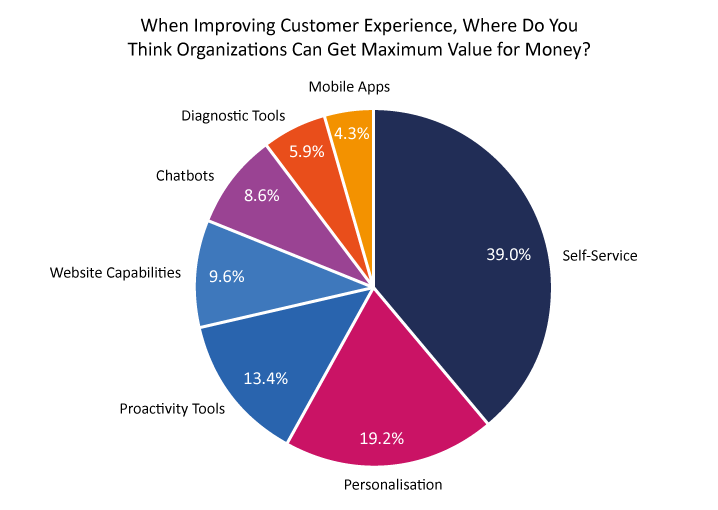 Run in partnership with Sabio, Centrical, Odigo, Scorebuddy, and NICE, this survey focused on the key elements of a contact centre, including advisor experience and engagement, artificial intelligence (AI), customer experience, quality assurance, workforce management, and more!
Download our What Contact Centres Are Doing Right Now (2023 Edition) Survey Report to uncover the latest and most exciting contact centre insights