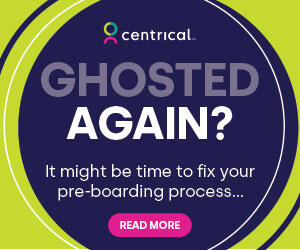 The Call & Contact Centre Expo 2023 will be taking place at the ExCel, London on the 29th-30th November 2023.
The Call Centre Helper team will be there, attending seminars and finding out about the latest news and technology from the industry's biggest names. To help make the most of your time in London, we've compiled this article on what not to miss while you are there!
What Stands Should You Be Visiting?
Below is a list of companies that we recommend visiting while you're at the show.
| Company | Stand |
| --- | --- |
| 8×8 | CC-E40 |
| Calabrio | CC-N10 |
| CallMiner | CC-N20 |
| Centrical | CC-N46 |
| Diabolocom | CC-K30 |
| Enghouse Interactive | CC-K36 |
| EvaluAgent | CC-J40 |
| Five9 | CC-L20 |
| Genesys | VIP Lounge |
| NICE | CC-N30 |
| Odigo | CC-F10 |
| Scorebuddy | CC-E50 |
| Talkdesk | CC-E10 |
| Uniphore | CC-J36 |
| Awaken | CC-D32 |
| Natterbox | CC-F30 |
| Puzzel | CC-G20 |
| Sprinklr | CC-J50 |
| Vonage | CC-G10 |
Speakers
Wednesday 29th November
Go From Legacy to Legendary Customer Service: Why AI Transformation Is Your Big Bet
11:00 – 11:30
Vincent Washington, VP, CXM Best Practices – Sprinklr
Future of the Contact Centre Theatre
The Future of CX is Now: Unify Your CRM and Contact Centre
11:00 – 11:30
Craig Murray, Regional Vice President, Service Cloud – Salesforce
Nick Wingrove, VP, Solution Consulting – Genesys
Contact Centre Technology Theatre
Customer Experience in the Age of AI
11:00 – 11:30
Simon Broadbent, Senior Vice President – NICE
Keynote Theatre
Unveiling Your Connected 2024 Roadmap for AI-Enhanced CX
11:45 – 12:15
Mashud Ahmed, Product Manager – Puzzel
Connected Contact Centre Theatre
Using Generative AI and a Total Experience Strategy to Drive CX and EX
11:45 – 12:15
Vijai Shankar, Vice President, Product Marketing and Strategy – Uniphore
Customer Satisfaction Theatre
How to Onboard, Empower, and Retain Agents Using Real-Time Guidance, Analytics and AI
12:30 – 13:00
Simon Black, CEO – Awaken Intelligence
Customer Satisfaction Theatre
The Role of Humans in an AI-Enabled Contact Centre
13:45 – 14:15
Chris Angus, VP Contact Centre Engagement, EMEA – 8×8
Connected Contact Centre Theatre
Future-Proofing Your CX Strategy in the Era of AI
13:45 – 14:15
Jon Davis, CTO – Ivy Collection, Caprice Holdings, Bills Restaurants and The Birley Clubs
Thomas John, Vice President Partner Sales International – Five9
Future of the Contact Centre Theatre
Do Right By Your Customers & Drive a Better Culture for Your People
13:45 – 14:15
Mark Lockyer, International Sales Director – CallMiner
Employee & Customer Experience Theatre
Gamify Your Contact Centre and Reap the Rewards
14:30 – 15:00
Chris Mounce, Quality Assurance and Coaching Specialist – EvaluAgent
Employee & Customer Experience Theatre
Striking the Perfect Balance: Engagement, AI and Adherence in Quantanite's Contact Centre
15:15 – 15:45
Neil Glover, Senior Director of Customer Solutions – Quantanite
Connected Contact Centre Theatre
Supercharge Contact Centre Efficiency with Generative AI
15:15 – 15:45
Pedro Andrade, Vice President of AI and Digital Channels – Talkdesk
Contact Centre Technology Theatre
Thursday 30th November
Harnessing AI for Consistent Customer Experiences
11:00 – 11:30
James Mackie, Senior Enterprise Solution Consultant – Five9
Connected Contact Centre Theatre
Research Revealed: Voice of the Contact Centre Consumer 2023
11:00 – 11:30
Stephen Yap, Research Director – Odigo & CCMA
Contact Centre Technology Theatre
Right Tech, Right Time, Right AI
11:00 – 11:30
Ben Chandraraj, SVP Product Management – Sprinklr
Future of the Contact Centre Theatre
Transforming the Contact Centre Through AI
11:45 – 12:15
Matt Jones, Product Manager – EvaluAgent
Future of the Contact Centre Theatre
Is CSAT Possible Without ESAT? How EE Enhanced Employee Engagement and Customer Happiness with AI & Automation.
11:45 – 12:15
Graeme Gabriel, WFO Solution Consultant – NICE
Wayne Mitchell, Planning & Scheduling Manager – EE
Customer Satisfaction Theatre
CX Thrives on OpEX
11:45 – 12:15
Harriet Edwards – Puzzel
Roland Green – Puzzel
Employee & Customer Experience Theatre
If Data is the New Oil, AI is the New Electricity Powering Contact Centre Transformation
14:00 – 14:30
Vijai Shankar, Vice President, Product Marketing and Strategy – Uniphore
Future of the Contact Centre Theatre
Future Proofing Your Contact Centre in 2024 with AI
14:45 – 15:15
Jamie Cooper, Chief Product Officer – Natterbox
James Radford, Product Manager – Natterbox
Contact Centre Technology Theatre
What Not To Miss
8×8 – CC-E40
Our friendly team of experts will be ready to show you everything you need to know about improving team performance, reporting and analytics and boosting efficiency. Register now to schedule an in-person meeting and live demo.
---
With the recent awards and top rankings from analysts, stop by our booth and find out why Ventana recently named Calabrio Exemplary for agent management. Our guest speaker in the Connected Contact Centre Theatre at 15.25 of the 29th will be Neil Glover, Senior Director of Customer Solutions at Quantanite discussing how they transformed their contact centre operations with Calabrio as the foundation for their business decisions.
---
We'll be hosting 121 meetings and product demos featuring the significant improvements to our conversation intelligence platform, including our Coach and RealTime products we will also be talking to attendees about how we have deepened our analytical and AI capabilities, while also improving ease-of-use; and so much more.
CallMiner will also be hosting their 'Bot or Not? AI Quiz' at 3pm on the 29th on our booth for a chance to win some great prizes!
---
Centrical, the performance experience platform, will be at CC Expo: stand CC-N46 giving away some top-notch swag and will be discussing how to drive employee engagement and performance for the world's leading organisations. They also will be taking the main stage on day 2 at 2:45pm with Martin Teasdale for Get Out of Wrap live! Be sure to stop by our stand and say hello! Interested in booking a meeting with Centrical before you go?
---
Our dedicated team will be on-site to showcase our latest innovations and address any inquiries regarding our Contact Center as a Service solution. As a provider of a European cloud-based platform, Diabolocom enables contact centres globally to elevate their customer interactions and achieve excellence in customer satisfaction. At the forefront of Artificial Intelligence, we believe that our proprietary technology will bring a unique value proposition to businesses. Visit us to explore how Diabolocom's cutting-edge solutions can transform and enhance your customer service operations.
---
Choosing the right technology for your contact centre isn't one-size-fits-all. Each organisation has its own unique nuances. Your industry might be steeped in regularity compliance or security might be top of the agenda. That's why we offer choice.
Come and join us to explore our range of Contact Centre deployments from the cost efficiency of CCaaS, secure on-premise options or the versatility of a hybrid environment. Plus get an exclusive preview of QMS Insights, designed to enhance the effectiveness of contact centre reporting.
Book a meeting with us in advance at Call & Contact Centre Expo and as a token of our appreciation, we will adopt a newly planted tree. All you have to do is attend the appointment. This initiative reflects our commitment to environmental conservation, combatting deforestation, restoring natural habitats, and reducing carbon emissions. Your participation truly makes a difference. Book your appointment here:
---
Say hello to the award-winning team from Evaluagent! As a leading QA and automated agent improvement platform, we'd love to hear your successes, what's keeping you up at night and what features you're most longing for to enhance your QA. Get the chance to ask questions, chat to the team and see Evaluagent in action.
We'll have plenty of swag in tow, along with our two speakers Matt Jones and Chris Mounce – so if you've got questions or comments about AI or agent engagement, we'd love to chat.
---
Meet the Five9 team and learn more about our Five9 Intelligent CX Platform that helps you manage today's ever-evolving customer expectations and deliver excellent customer service. Speak with subject-matter experts to experience first-hand how Five9 elevates both the customer and agent experience by enabling your workforce with AI. We'll happily set up a personalised live demo for you with all the versatile features available with Five9.
---
NICE – CC-N30
Interested in understanding more about Generative AI for Customer Experience?
Head to the NICE stand where their CX experts will be on-hand to provide guidance based on your AI needs as well as showcase the latest Generative AI solutions for consumers, agents, supervisors, and leaders. Demos available include Enlighten Autopilot, Enlighten Copilot, and Enlighten Actions.
In addition to the above, NICE will be taking to the Keynote stage on 29 November at 11:00am to discuss Customer Experience in the Age of AI. NICE customer, EE, will then be taking to the Customer Satisfaction stage on 30 November at 11:25am to talk about empowering employees with robotics and automation.
NICE will also be inviting attendees to "crack the code" in a bid to win an Amazon Echo Dot.
---
Get ready for an exhilarating Expo! Our team is gearing up for compelling discussions around pain points, sharing best practices, and showcasing how Odigo's CCaaS features can help you attain your goals. In today's world, where challenges seem to be the new normal, consumers are more reliant than ever on assistance and guidance. With winter approaching, cost-of-living payments and impactful regulatory changes like the FCA's customer duty in effect, it's crucial to actively engage in these conversations and work to counteract empathy fatigue.
Our seminar session, presented by Stephen Yap Research Director at the CCMA, explores how circumstances are impacting the state of service. It's not doom and gloom though, technology and strategy can translate much of this into lasting positive change for customers and businesses. Better outcomes, greater satisfaction and a higher standard of care can carry companies through the good times and the bad.
We don't want to give too much away, but the data speaks volumes about the value of agents and how empowering them with the right tools and strategies can set the stage for the standard of care customers crave.
---
Along with live demos of our market-leading QA solution, we'll be showing off two brand new products:
A flexible business intelligence tool that automates QA reporting and uncovers hidden insights
An integrated coaching solution that uses real-world data to tailor every training session
Not to mention, award-winning caricaturist Jon-Paul McCarthy will also be joining us at the ExCeL.
So why not drop by, have a chat, and leave with your own portrait?
---
At Talkdesk, we help enterprises improve customer service, increase efficiency, and grow revenue with an AI-powered cloud contact centre platform. We're excited to meet you and share insights, best practices, and actionable takeaways around creating and delivering exceptional customer experiences. Sign up for a demo or come by for coffee and brownies.
Join our speaking session, Supercharge contact centre efficiency with generative AI, with Pedro Andrade, VP of AI and Digital Channels at Talkdesk to learn how a contact centre platform layered with generative AI helps you increase agent efficiency, improve loyalty and satisfaction, and empowers end-uses to leverage AI safely. We will cover how you can leverage generative AI in your contact centre to automate complex customer use cases and significantly improve the quality of self-service conversations.
---
The future of enterprise AI is human, but how can you harness the power of this technology today? Join Uniphore at this year's Call and Contact Centre Expo to discover how to bring Generative AI, Emotion AI, Knowledge AI and Conversational AI together into a platform to win! Visit Uniphore and don't miss Vijai Shankar's seminars!
---
Awaken – CC-D32
We're very excited to reveal our new Real-Time Agent Assist product, Awaken CoPilot. It's an agent assistant, powered by Microsoft Azure's OpenAI services (ChatGPT). We held off rushing a product to market so that we could ensure, much like the rest of the Awaken technology stack, it had enterprise-grade security, and working within Microsoft Azure gives us exactly that.
Live transcription, intent analysis, agent coaching, summarisation, KB lookup, all combined with the guidance, analytics, and systems connectivity we're already famous for.
---
Puzzel – CC-G20
We're giving away smoothies and serving up some fresh ideas on how to elevate your customer service in the age of AI.
You can also find us in the Connected Contact Centre Theatre on Day One at 11:45 AM, 'unveiling your connected 2024 roadmap for AI-enhanced CX', as well as Day Two at 11:45 in the Employee & Customer Experience Theatre on how operational excellence is the backbone of CX and AX. So, pop by and say hi! We can't wait to catch up and show you what we've been up to.
---
Sprinklr – CC-J50
Pop by for a chat with the Sprinklr team and great coffee from our built-in barista bar.
As a platinum sponsor at this year's Call & Contact Centre Expo, Sprinklr will be front and centre in the expo hall and ready for conversations with leaders in the customer service space. 90% of consumers look for immediate responses to service questions – and voice systems can't keep up. Sprinklr Service is fuelled by the most advanced, sophisticated AI engine built for the enterprise – analysing billions of conversations in real time, identifying intent and sentiment, and routing customers to the right resource at the right time across more than 30 channels. You can also stop by our content sessions at the Future of Contact Centre.