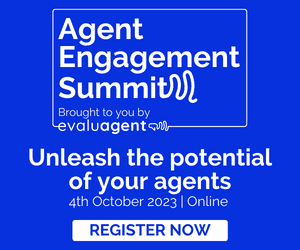 Leading companies such as Lloyds Bank, Tesco and OVO Energy now have Colleague Experience Managers. Do you need one in your contact centre?
What is a Colleague Experience Manager?
A Colleague Experience Manager is responsible for the complete, end-to-end employee experience. Their role is to ensure that key issues impacting employee engagement and attrition don't fall by the wayside of other departments.
They are involved at every level of the employee experience. This extends to recruitment and exit interviews, as well as maintaining a positive working environment on a day-to-day basis.
Their focus is on understanding what the organisation does well and what could be done better. Most importantly, they take responsibility for the employee experience and act as a key driving force in actioning any changes across the organisation.
Who does a Colleague Experience Manager work with?
The Colleague Experience Manager is usually a full-time post and reports into the Customer Service Director.
In their day-to-day role, they also work alongside a variety of departments and processes to continually support a positive employee experience, including:
Recruitment
A Colleague Experience Manager works in partnership with the Human Resources (HR) department to assess the recruitment needs of the business.
While they won't manage the day-to-day recruitment process, they will keep an eye on headcount, movers and leavers. They will also work alongside the forecasting team to determine how many people need to be recruited and when.
Managing the expectations and experience of new employees
A Colleague Experience Manager will also be responsible for managing the expectations and experience of those coming into the business, making sure they understand what is involved in the day-to-day role, and what their shift patterns will be.
One way they can achieve this is by asking existing employees to get involved in the recruitment process, explaining their role to potential new employees and answering any questions. This insight can also be captured on video for future sessions.
Training and quality management
They will take an active role in supporting Training and Quality Management teams.
This is especially important as training teams can spend up to 70% of their time inducting new starters into the business; therefore, any negative experience could have a huge impact on retention rates.
Reward and recognition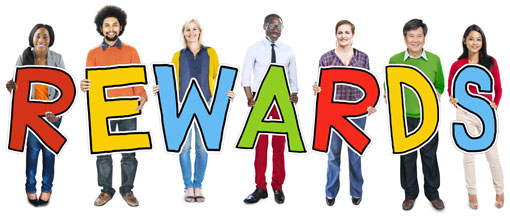 Colleague Experience Managers also take a lead role in employee engagement initiatives.
This includes the day-to-day management of a structured programme of reward and recognition, as well as organising regular socials and annual events to make the best of the budget.
Here are some additional resources to help support reward and recognition in the contact centre:
Exit interviews
Exit interviews are a very useful tool for analysing trends of when people leave and why.
For example, if several exit interviews highlight a problem 6 months down the line, it will be the Colleague Experience Manager's job to look into it and tackle the underlying cause.
This can help to highlight problems that may be causing agent attrition.
What characteristics should you look for in a Colleague Experience Manager?
While every Colleague Experience Manager will bring their own strengths and experience to the role, here are a few characteristics to look out for:
Friendly and approachable – The role involves communicating with a lot of different departments on a regular basis to get the best out of every situation. Being friendly and approachable is a must.
Creative – A Colleague Experience Manager will need to have a creative flair to keep the workplace equally exciting for new and long-standing employees – whether they are addressing training issues or dreaming up a new social calendar.
Organised – Like a Contact Centre Manager, a Colleague Experience Manager will be expected to dip in and out of a lot of different areas of the business and keep track of everything they are trying to achieve. They will need to have strong organisation and project management skills to be successful.
Outgoing and fun – A bit of silliness goes a long way to boost morale in the contact centre. A Colleague Experience Manager should be willing and ready to throw themselves into the fun.
Passionate – The job will always be challenging, especially if there has never been a Colleague Experience Manager in the organisation before. They will need to be passionate about making a difference and standing up for what is best for all of the employees in their care.
Do you have a Colleague Experience Manager in your contact centre?
Put your thoughts in an email to Call Centre Helper.