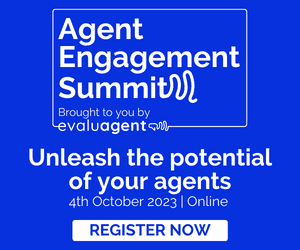 Our panel of experts explain how you can remove Average Handling Time (AHT) as a frontline metric.
Combine the Net Promoter Score with First Contact Resolution
If calls are being made to solve complex issues for customers, then you probably don't want your agents looking to keep call time to a minimum when they should be focusing on assistance.
First Call Resolution is a good alternative target to AHT for the customer-oriented contact centre, as this is much more closely related to customer satisfaction.
It can also be used in conjunction with Net Promoter Score – a metric focused on the customer's view of the company.
Asking each customer how helpful the call has been on a scale of one to ten can provide a great target for agents – and some extremely useful data for monitoring overall success.
With thanks to Martyn King at Nexbridge
Introduce customer satisfaction and quality scores
A number of organisations have successfully removed AHT as a front-line metric, but it is still an important measure for managers to keep a close eye on.
If you've told your team they can spend more time with those customers who really need it, how do you make sure it doesn't get out of hand with escalating costs and wait times?
The answer is to keep AHT as a monthly target (as opposed to target per call) and then combine it with customer satisfaction and quality scores.
This will help you to identify your real customer champions. It will also make it easier to have a chat with underperforming agents without having to reintroduce AHT as an incentive on a per call level.
Benchmarking can help you to analyse and improve performance
It may be useful to run some inter-team benchmarking to compare and contrast individual performances to fully understand your utilisation sweet spot.
Split an average advisor's day in to a pie chart and compare with peers and best practice. Then analyse the time in wrap, idle and other to try and increase talk time.
The next step should be comparing yourself to other contact centres. Are you getting an optimum-level talk time? Do your agents compare favourably on contacts per advisor per day? What are the best centres doing to drive productivity?
All of these questions could be answered with some level of independent benchmarking allowing you to set realistic targets and manage the removal of front-line AHT.
With thanks to Mats Rennstam at Bright
Regular coaching can help identify and address timing issues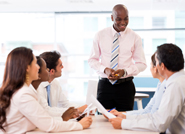 Removing AHT as a target is just a decision to make. The real question is 'how do I balance efficiency with a high-quality personalised customer experience?'
The answer can be found in good systems (not the ones that require 50 key presses to get information or are 'on a go-slow today'!), behind the scenes monitoring, and coaching and training.
If you have interaction analytics you can easily review pauses, silences and hold time in order to understand why things are taking longer to resolve than they should. This can be really useful in coaching conversations and in identifying learning needs.
Other sources of data such as CSAT, CES and NPS will also let you know how satisfied the customer was with both the efficiency and quality of their experience.
With thanks to Carolyn Blunt at Real Results Training
Use exception-based reporting to build Balanced Scorecards
By concentrating on averages, contact centres using AHT are effectively hiding the performance variants that might help them to improve key factors – such as overall customer service quality or agent adherence.
Instead they need to start looking for those more granular metrics and KPIs that allow them to identify performance exceptions.
This can help shift the focus towards more meaningful measures such as quality scores based on a sample of calls.
Once these types of metrics become established, organisations can actively start to use exception-based reporting to build Balanced Scorecards – featuring essential KPIs such as first contact resolution and customer feedback.
Once core operational metrics are in place, it's also possible for contact centre managers to apply the same approach to other key parts of their operation, including customer contact history, self-service, customer feedback and agent classification.
The ultimate goal would be to have a record of all contacts and self-service interactions stored within the customer record.
With thanks to Kenneth Hitchen at Sabio
Targeting on FCR will encourage agents to resolve issues quickly
First Contact Resolution (FCR) is arguably the best alternative to using AHT as an agent target, as it helps to measure both the quality of the customer experience and contact centre efficiency.
This can be further enhanced with intelligent routing or data-directed routing, as you can integrate CRM data and factor this into the routing process.
This will allow you to direct a customer with an outstanding delivery to the dispatch department, or an escalated issue instantly to a supervisor.
Save time by directing customers to the agent they last spoke to
It's also good practice to route the call through to the last agent that the customer spoke to.
This will improve efficiency – without harassing agents about AHT – as the customer will not need to re-explain the situation or repeat any details.
With thanks to David Ford at Magnetic North
Introduce gamification to drive positive outcomes
The behavioural impact of metrics can be enhanced with new approaches like gamification. You decide the behaviours and outcomes you want to encourage, as well as the rewards for employees when they achieve them.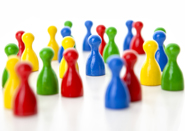 With the right systems and leadership culture in place, shifting towards customer metrics (e.g. First Contact Resolution) can help achieve a culture where personable agents take ownership of customer issues.
Measure KPIs on an individual basis
It is vital that you measure your Key Performance Indicators (KPIs) – which should be a mix of quantitative and qualitative metrics – at an individual level.
If you really want to drive up performance across the board in your contact centre, it is also essential to define transparent targets for every performance metric, so you can measure them consistently across your entire contact centre.
You can do the same for behaviours too, defining the required standard using a similar five-point scale. Then assign relative importance to each element and bring all the results together into a single measure of performance for each employee.
Encourage agents to take ownership of a call
In almost every case, paying attention to quality interactions means the quantitative, efficiency-driven metrics will take care of themselves.
By setting targets with your agents and then working together in an open collaborative way, you can encourage them to take ownership and become responsible for their own improvement.
This will in turn make them feel more valued while at the same time making a huge difference to the overall culture and business performance.
With thanks to Michelle Dinsmore at EvaluAgent
A stand-alone measure doesn't provide a complete picture
Businesses should be focusing on building a relationship with the customer, potentially up-selling, and offering a great personalised service.
A stand-alone measure doesn't provide a complete picture, so a number of targets should be considered, such FCR, NPS or CES (Customer Effort Score).
Customer feedback should be used to drive positive behaviour
Using feedback to understand why a customer isn't satisfied and feels their issue is unresolved can be invaluable in making improvements within the organisation and in training staff.
With thanks to Tim Pickard at NewVoiceMedia
Understand your customer types and individual agent behaviour
Unless you have very strict call-taking processes in place along with a single skill and a similar demographic of caller, handle times are likely to vary.
Analyse this variance, or volatility, in your data to understand how much is influenced by different customer types and what is driven by advisor behaviour.
Aim to reduce this volatility in the data by managing those who are atypical. For example, using analysis techniques like standard deviation and/or quartiles will help you to see your data from a different perspective.
Also locate your top or best performers and understand what their handling times are. This will give you a better starting point or benchmark of good performance.
With thanks to Phil Anderson at The Forum
Combine AHT with FCR to emphasise quality
Although removing AHT completely is suggested by many industry professionals, we think that contact centres should continue to use AHT as a task-related metric alongside other performance-related metrics such as First Call Resolution.
The benefit of measuring FCR is to establish the quality of customer service provided and for managers to be able to identify training needs on agent performance.
The combination allows the contact centre to ensure they are monitoring the quality of the call to ensure customers queries are being answered properly.
With thanks to Susannah Richardson at mplsystems
Reassess your business objectives
AHT as an agent Key Performance Indicator (KPI) is an out-dated idea.
If an organisation truly wants to measure an actionable KPI, they need to turn to alternative KPIs such as conversion rate, consumer feedback surveys or customer call frequency.
It is also important that an organisation evaluates its business objectives (whether they are maximising profit or increasing customer service), as these objectives drive the KPIs.
Tailor your KPIs to individual agents
Agent KPIs should also be tailored to each agent to encourage the correct behaviour that delivers the business objectives.
With thanks to Sian Ciabattoni at Noble Systems
Empower your customers to self-serve
Empower your customers to manage simple enquiries at a time and channel convenient to them by providing self-service technology.
This will enable short routine contact to be handled without coming into the contact centre.
Skills-based routing will ensure your customers talk to the best agent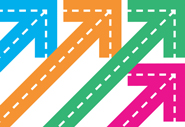 As short routine contacts are increasingly replaced by self-service, customers with more complex enquiries will then gain the attention they require.
Upskill your agents to handle the new complexity and use skills-based routing to ensure an effective delivery of each contact to the most appropriately skilled agent.
Agent productivity is likely to be adversely affected when data, routing, system or process inefficiencies exist. These hurdles place agents at a disadvantage by constraining access to the required information, which contributes to unnecessary delays in contact handling.
Unified agent desktops give a consolidated view of the customer
Providing simple and intuitive tools such as a unified agent desktop or a single customer view gives a consolidated view of the customer's case and document history.
This improves data accuracy and simplifies agent training. When enquiry actions automatically drive workflows they provide a structured follow-up for queries, rapidly inform back-office colleagues and enable real-time progress monitoring, facilitating early resolution.
With thanks to Lynley Meyers at Netcall
Have you successfully removed Average Handling Time as an agent target?