Our panel of experts look at how the cloud contact centre is expected to change over the next few years, and where it might be by 2025.
What can we expect in the next few years?
Better control and visibility of remote workers
As the cloud enables remote working, more managers will be monitoring contact centre performance any time and from any mobile device, giving them better control over providing good customer service.
They will also be able to make quick adjustments, such as blending, to maximise operations, using a mix of contact channels.
For example, during an inbound call-volume trough, they could organise text messages or emails to be sent to attract more inbound calls.
The cloud will enable mixed-media customer service
We are seeing clear moves towards mixed-media customer service combining voice, web and video.
The cloud will lead the mixed-channel charge by giving users the ability to test consumer acceptance of new services and measure the business benefits.
With thanks to Ken Reid at Rostrvm Solutions
There will be more focus on resilient scalability
Anyone can take an application and put it onto a server in the cloud, but making this service capable of scaling quickly, securely and globally is a more difficult task.
The next few years will see a lot of effort being put in to this area.
Security solutions for voice transmission will be simplified
Voice transmission demands a good quality network. Having remote agents anywhere in the world carrying out encrypted voice conversations (that must also be able to be recorded, transferred etc. in a secure manner) will stretch the capabilities of cloud contact centres.
The technologies required for this already exist and we expect that being able to implement them in a simple, scalable way will be a major challenge in the coming years.
Managers' roles will shift away from installation and maintenance
Moving to cloud contact centres will largely remove the need for hardware to be housed on premise, and, as in other areas of IT, this will affect the roles of employees.
Instead of an IT Manager and technical team, we are increasingly likely to see roles of Contract Managers or Service Managers.
Their task will be to ensure that a service is being delivered by a supplier, rather than getting their hands dirty with the installation and maintenance of that service.
With thanks to Michael McKinlay at Sytel
The ability to migrate existing assets will support the shift to the cloud
It's important that cloud providers acknowledge that migrating critical contact centre operations to the cloud still carries significant risk for many businesses.
Being able to migrate existing premise-based assets to a cloud platform will prove critical over the next five years.
With thanks to Ken Hitchen at Sabio
WFO and CRM solutions are also shifting to the cloud
CRM customer service and WFO (workforce optimisation) technologies are also shifting to the cloud. Most likely, these services will be hosted either on a private cloud or in a community cloud.
Forrester Research found that 15% of software decision-makers who have implemented customer service and support software have already replaced all or most of their on-premises customer service applications with software-as-a-service solutions.
With thanks to Liron Golan at NICE Systems
Next-generation solutions will include a deeper set of capabilities
To date, cloud contact centres have been predominately focused on smaller and relatively less complex implementations.
We are now in a period of developing the next generation that can scale to support the mid- to large-scale implementations, enabling them to deliver the fuller and deeper set of capabilities demanded by these environments. For example, complex IVRs capable of speech recognition, and outbound dialling.
With thanks to Neil Boxer at IP Integration
Payment models may revert to being "fixed term"
Payment for cloud has typically been based on a service model and is often "pay per user" or per transaction. The increased need for differentiated customer experience will require tailored solutions, and means that payment mechanisms will reshape.
Cloud options may increasingly be delivered with payment models more traditionally associated with the on-premise solutions, such as charging for technology capabilities over a fixed term.
Organisations will demand more flexibility from 'as a service' solutions
The way we think of "… as a service" is refining. Currently "as a service" often means a standard offer with vendors saying take or leave it.
In the future, organisations (like their customers) will demand more to be delivered as a service to increase flexibility.
With thanks to Richard Farrell at Netcall
A library of pre-made apps will be available for customers to download
Customer portals will come onto the market, featuring a library of pre-made flows and apps that customers can download and install.
For example, they may want to add a self-service payment IVR app, or install a survey application or a pre-packaged appointment booking app.
Customers will also be able to extend their subscriptions, view relevant documentation and manage their purchases and existing applications through the portal.
Workforce management tools will adapt to changing patterns
Workforce management tools will need to adapt to changing patterns as we allow for greater flexibility in working hours too. The need for physical office space will also diminish as cloud becomes the norm for contact centres, allowing agents to easily work from anywhere.
Quality monitoring will also have an essential role to play; as this new generation seek progression through the business, it's vital to offer a sound career path.
With thanks to Mike Donohue at Magnetic North
There will be a growth in real-time communication
Contact centres will continue to see growth in real-time communication. Voice will remain popular, with webchat and WebRTC adding to the real-time mix.
Using WebRTC to add softphone capability to cloud contact centres means agents can simply log on using a headset plugged into a computer to answer customer enquiries.
Customers will be able to call into a contact centre directly from a company's website using WebRTC instead of requesting a callback, increasing the real-time element of customer care.
With thanks to Thomas Rodseth at Intelecom
Mobile devices will surpass standard hardware installation
Mobile devices such as smartphones and tablets will be omnipresent in the next 5 to 10 years, surpassing the standard hardware installation in the contact centre.
Solutions will be responsive to accommodate the presentation and level of detail, so that it is genuinely usable on a device with a small screen.
With thanks to Chris Dealy at injixo
Easy-to-use self-administration tools
We expect to see the development of easy-to-use, wizard-driven tools that can also be delivered via 'web stores' to help customers perform standard administrative tasks.
These new tools will make them more independent and add significant self-administration capabilities.
We also expect to see application programming interfaces (APIs) associated with those provisioning components so that service providers can deliver consistently via their own 'web store'.
Contact centres will increasingly demand SIP as standard
Businesses that are consolidating their contact centres into the cloud to achieve efficient operations are increasingly going to demand SIP.
If it's not available across the locations they operate from, they'll be tempted to swap providers altogether.
With thanks to Andy Clune at Enghouse Interactive
It's unlikely we'll see universal adoption of cloud services
It's unlikely that we will see universal adoption of cloud services over the next five years – owing to specific data-handling and regulatory requirements.
But, given the rates of adoption we are currently seeing, I wouldn't be surprised if 80-90% of contact centres will be cloud-based by 2020.
It will be increasingly difficult for traditional contact centres to compete
It's going to be increasingly difficult for traditional contact centres to compete with their more agile, functional and efficient cloud-based counterparts.
The scalability of cloud means that contact centre operators can flex their solutions in line with customer demands, enabling them to cut out waste and remove the pressure from their businesses when demand is high.
With thanks to Keiron Dalton at Aspect Software
Voice pattern analysis can help agents deliver appropriate responses
The way your customers speak to you is very telling and is not something that necessarily comes across in the written word.
Voice pattern analysis is not widely adopted. However, in cases where suspected fraud or where confidential information is being exchanged, if the way a customer speaks is engaged or sounds suspect, voice pattern analysis can help trigger an agent's appropriate response.
For example, if deployed in real time, this can allow a different script to be followed.
With thanks to Martyn King at Nexbridge
What can we expect to see by 2025?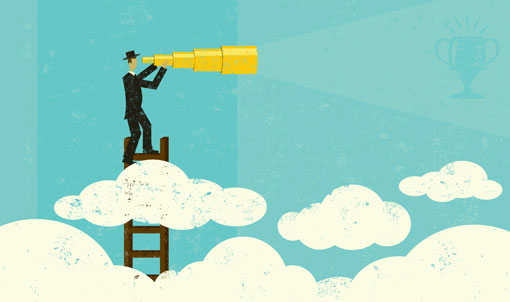 Virtual Customer Assistants will deflect routine enquires away from live agents
Virtual Customer Assistants that use cloud-based natural language question and answering will deflect many routine enquiries away from live agents, with high levels of success and consumer acceptance.
Business process management will reduce time to serve
Business process management for customer service and support will improve customer experience, improve quality, reduce time to serve, and reduce costs.
With thanks to Richard Farrell at Netcall
More focus on improving interactions than driving efficiencies
By 2025, every contact centre will be cloud based, but the conversation will be less about the efficiencies that cloud can offer and more about how cloud can transform the ways in which businesses interact with their customers.
Virtual Reality will help agents "see" the customer's problem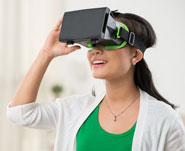 Troubleshooting is famously difficult over the phone, relying on the customer and the agent to understand each other's descriptions and directions.
Virtual Reality will get around those issues by effectively beaming the agent into the customer's home to see what the problem is and help to rectify it.
The Internet of Things will enable proactive customer service as standard
The Internet of Things, which depends heavily on cloud and connectivity, will have well and truly taken off, leading to increased automation.
Smart devices will be able to let customer care centres know when there's an issue so that businesses can proactively rectify it – before the customer even finds out about it.
A 'homeworking' talent pool will increase competition for the most skilled agents
The ability to access cloud-based applications from anywhere at any time may herald the end of the bricks-and-mortar contact centre, with agents working from home instead.
That will open up the talent pool and enable contact centre operators to recruit from anywhere in the world – should they wish – and drive fierce competition for the most skilled agents.
With thanks to Keiron Dalton at Aspect Software
Voice biometrics will pick up on the mood and tone of the customer
Voice biometric systems have the capability to pick up on the mood and tone of the customer, allowing a team leader to be alerted to a live call where they may need to intervene if a customer is particularly distressed or in need of help.
Voice biometric systems are already being utilised by a number of Tier 1 banks for security purposes.
In ten years' time, every cloud contact centre will and should be using this technology in one form or another.
With thanks to Daniel May at Business Systems
Customers will want to buy products with built-in customer service
Described by many as the third great wave of computing – the Internet of Things or the "internet of everything" could change the way the world works.
The implication is that attitudes will shift – instead of buying a product, consumers will be buying a product with built-in customer service, raising the stakes for getting service right.
With thanks to Ashley Unitt at NewVoiceMedia
Smartphones will open up more opportunities for tailored marketing
Mobile users on average look at their mobile device 85 times a day. These are 85 opportunities for tailored marketing and contact to be made for every customer.
There will obviously be regulatory obligations to consider. However, contact centres need to embrace the opt-in potential of their products and services by making them compelling in a way that encourages consumers to interact with them.
All connectivity will be IP based
By 2025, ISDN will no longer be an available connection method so all connectivity will be IP based.
The contact centre will need to be truly multi-media, and with a generation of the population not even having a landline phone, and mobile data and wireless speed availability increasing, we will be consuming more services and ordering more products when convenient for us on the move.
With thanks to Martyn King at Nexbridge
There will still be barriers to WebRTC
The words 'scalable' and 'elastic' are often used to describe a capability to scale a cloud platform up and down.
There is significant potential in WebRTC within this context, but there remains a challenge routing audio in and out of these environments. That's not yet been resolved and until it is, it will remain a factor for consideration.
Price won't be the only selling factor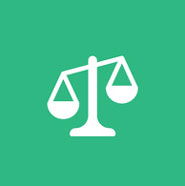 Expectations will increase, and vendors that are today competing on price only will be unable to meet the growing requirements for enhanced quality.
This will be driven by deeper integrations into customer information systems in this new cloud contact centre environment.
With thanks to Andy Clune at Enghouse Interactive
Customer service will take place on the customer's actual device
Customer service will take place on the customer's actual device – whether it is access to instant answers or a webchat with an agent (virtual or otherwise).
Devices will already have the customer's history and preference settings, and will be able to automatically detect problems and send notifications to the contact centre as a result.
If the customer still needs the support of a cloud contact centre agent, all relevant data will be dynamically captured and tracked in real time and directed to cloud contact centres for better analysis and insight into customer interactions.
With thanks to Chris Dealy at injixo
Agents will be happier as they avoid the commute and embrace new flexibility
Virtual contact centres mean agents will be working from home and avoiding daily commutes, and they will typically be far more flexible and happier in their work.
Companies who employ remote agents typically report higher agent productivity, lower attrition rates and reduced operational costs because they can expand their staff without impacting on physical space.
With thanks to Thomas Rodseth at Intelecom
Developing apps for mobile devices will no longer be an afterthought
Developing apps for mobile devices will no longer be an afterthought but a mandate up front.
The challenge will be to create an experience that ensures the context of the interaction is transferred as customers move from mobile apps to live interactions.
Machine learning will help predict customer behaviour
Companies will increasingly use machine learning to proactively engage with customers and manage the contact centre in far more intuitive ways, including the use of conversational bots that serve as virtual agents and supervisors.
With thanks to Richard Brown at Interactive Intelligence (now Genesys)
Communications-enabled solutions will disrupt the market
In the same way that cloud contact centres helped disrupt the traditional, on-premise technology model, we expect the same thing to have happened by 2025 – with communication-enabled platforms becoming the prevalent approach.
Already the first generation of cloud-based communications platform-as-a-service solutions are gaining momentum – with the goal of revolutionising the way businesses can use communications to connect with their customers and employees.
With thanks to Ken Hitchen at Sabio
What do you think the future holds for the cloud contact centre? Do you agree with the ideas our panel have put forward?