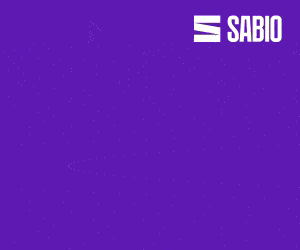 Our panel of experts discuss the changes that we are likely to see with contact centre metrics over the next few years and further on.
What Developments Can We Expect to See in the Next Few Years?
Contact Centres Will Move Away From Time-Based Metrics
It is a possibility, in the next few years, that we will see a slow move away from timing metrics (Average Handle Time, service level) and a move towards more customer-focused measurements, like Net Promoter Score (NPS) and Customer Satisfaction (CSAT).
This is signalling a shift in expectations about what is important and what is measurable. The challenge with measuring satisfaction is that no clear definition exists to compare and benchmark.
NPS is not a measure of satisfaction; rather it is a measurement of recommendability and surprise (i.e. will the customer talk about you positively or negatively and has the customer been surprised because their expectations have been missed or exceeded).
– Thanks to Jeff Gallino at CallMiner
Metrics Will Go Beyond "Voice Only"
Today, contact centre managers understand that adding new channels to engage with customers is critical to the success of their business. However, there is more to building a successful contact centre than just increasing channel options.
In the increasingly complex contact centre environment, metrics are also required across all channels to drive the best customer journeys and to make critical business decisions.
Digital-age customers have not only fully embraced social channels, as well as chat, video, and other channels, they also want self-service options to carry out simple activities on their own. In the next few years, tracking metrics on these digital channels will become the norm for a full customer view.
– Thanks to Richard McCrossan at Genesys
Traditional Metrics Will Extend Across Different Languages
As brands focus on language to drive both customer experience (CX) and loyalty, we can expect to see omni-lingual support become commonplace.
As that happens, language-based metrics will follow. Not necessarily new KPIs, but contact centres will extend their existing metrics across languages. Whether the metric is FCR, CSAT, NPS, AHT or other quality scores, it is important that they are measured for each language supported.
– Thanks to Thomas Tseki at Lionbridge
The Customer Effort Score (CES) Will Receive Greater Attention
One measure that is attracting more attention is customer effort, with one in four contact centres already adopting this measure, according to our study.
According to the book "The Effortless Experience", there is a growing body of research showing that simply meeting customer expectations consistently, with minimal effort on the customer's part, can have a significant effect on customer loyalty.
So, by all accounts, we can expect to see a greater focus on this measure in the next few years, as contact centres seek to improve customer satisfaction whilst managing costs.
– Thanks to Enda Kenneally at West Unified Communications Services
For more on this topic, read our piece: How to Calculate Customer Effort
The Number of Surveys Used to Collect Data for Metrics Will Decline
Post-call surveys, used to gather customer feedback, have long been a staple technology in most contact centres. However, survey fatigue is creeping in!
To support this, organisations may begin look to other metrics that highlight struggling customers, including repeat contacts, without having to gather data via survey responses.
Or, as the technology becomes cheaper, companies will use speech analytics to gather data for traditional metrics, instead of just focusing on others.  This data will also provide a more accurate picture across all calls, instead of just those where customers have chosen to answer a survey.
– Thanks to Stuart Dorman at Sabio
What Developments Can We Expect to See in Ten Years' Time?
"Transactional Satisfaction" and "Journey Satisfaction" Will Become Key Metrics
Over the course of the next ten years, contact centres will begin to realise that customer satisfaction needs different kinds of measurements for each part of the relationship with the customer.
So, the metric will be segmented into different areas, like the two below:
Transactional Satisfaction – What we normally call CSAT.  This will have to be a measurement of how well the enterprise satisfied the immediate needs of a customer during this transaction.
Journey Satisfaction – Let's call this JSat.  JSat will measure not just the simple transaction, but the Near-Term (NTJSAT) of the multiple channel journey that the customer took to resolve their issue or challenge; the NTJSAT is an aggregation of the CSATs of the individual transactions.
Long-Term JSAT (LTJSAT) is the aggregation of the NTJSATs over the life of the customer on a particular product / service cycle (for instance the LTJSAT of owning an iPhone 7).
"Lifetime Loyalty" Will Surface as a New Metric
Alongside the journey satisfaction metric mentioned above, we will see a lifetime loyalty (LTL) measurement that is the aggregation of all LTJSAT for all products/services offered by the enterprise to their customers.
In fact, over the next ten years we are likely to see a much greater focus on customer loyalty, as companies recognise that building happy, loyal customers is much more valuable to them than pursuing new ones. So, a metric that has specific focus on lifetime loyalty is very much likely.
– Thanks to Jeff Gallino at CallMiner
A Metric Based on "Queue Revenue" Will Be Added to Wallboards
In the future, it is likely that wallboards will not only show call activity but also how much revenue each advisor has generated that day and the potential value of calls currently queuing.
For example, placing a statistic on your wallboard showing £500 of orders currently waiting for over 30 seconds would add motivation to all.
Other metrics that may appear on wallboards in the future include one that shows how much time is spent servicing each account and prospective customers and another that highlights how much is due for goods and services in a specific time period.
– Thanks to Mike Rogerson at Akixi
For more on call centre reporting and metrics, listen to our conversation with Akixi's Colin Gill by listening to the following episode of The Contact Centre Podcast.
The Contact Centre Podcast – Episode 31:
How To Improve Your Call Centre Reporting
For more information on this podcast visit Podcast – How to Improve Your Call Centre Reporting
New Metrics, Like Page Leakage, Will Emerge
Using real-time online analytics, organisations can now track the web pages that drive traffic into the contact centre – delivering the critical insights that contact centres need to monitor to improve performance and conversion rates.
When there is greater access to speech analytics, as the price decreases over time, a new generation of metrics will surface, as customer journey teams use the data available to refine the digital experience.
These new metrics will include evolutions of existing ones, like "bounce rates", which currently measure the number of customers leaving the company website. Yet, in time, contact centres will start measuring page leakage, to keep track of customers bouncing straight from the website and onto the phone!
– Thanks to Stuart Dorman at Sabio
What other developments can you see happening to contact centre metrics over the course of the next ten years?
Please leave your responses, and any other thoughts that you may have, in an email to Call Centre Helper.
 Get more of our "What's Next With…" series by reading the following articles: