We asked our panel of experts how they think forecasting technology might change in the near future and where it could be in 10 years' time.
What can we expect in the next few years?
A broader range of sources will be used to produce more accurate forecasts
Forecasters will begin to tap into multiple Big Data sources.
Moving beyond basic call volume weighting, forecasters will be accessing a broad range of internal and external data sets in order to build the most accurate forecasts possible.
With thanks to Daniel Stimpson at Sabio
Forecasting will fully adapt to a multichannel environment – including video
As more and more employees are becoming multiskilled, forecasting will continue to develop to take into account emerging channels.
With the growth of chat and text, forecasting processes are being amended to focus on the move away from voice and email. The use of video for customer contact is also being incorporated into the standard WFM process.
The user interface will continue to become more intuitive
We have already started to see the emergence of mobile workforce optimisation, with forecasting becoming fully web based and with a more graphical user interface.
The user interface will continue to become more intuitive, making it easier for employees outside of the planning team to run their own forecasts. This will be coupled with increased "What If" capabilities, to allow various forecast scenarios to be produced in a very simple manner.
Re-forecasting will improve reaction times to unexpected events
Real-time management will be assisted by accurate re-forecasting in real time. This will allow the automated movement of resources to combat unexpected events.
Desktop monitoring will also provide a means to introduce schedule adherence for back-office processes, which will help to identify process issues and also provide accurate timings for forecasting purposes.
Forecasting parameters will also start to use the data provided by other applications, such as speech analytics and business intelligence tools, which will provide more insight into demand drivers and enable greater accuracy of forecasts.
Improved back-office integration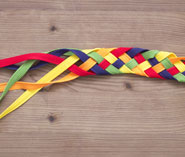 Improved forecasting models will develop to take into account the longer service levels required for back-office processes. This will work in conjunction with easier integrations to back-office applications.
Forecasting will also start to be used outside of the customer contact areas. Other areas of the business that are demand driven or require staffing profiles will be able to utilise the forecasting capabilities.
With thanks to David Evans at Business Systems
Routing decisions will be based on up-to-the-minute schedules
The near future of forecasting is part of a fully integrated workforce management solution that includes a routing system.
This will enable routing decisions to be made based on individual employee schedules and for the right resource to be selected for each task or customer interaction – based on up-to-the-minute schedules and skills information.
With thanks to Lucille Needham at Genesys
An increased focus on how 'channel hop' impacts resources
Forecasting teams will begin to monitor channel shift and be able to identify transactions that move to different channels and provide useful predictions about the impact on the new channels.
For example, "when voice decreases what is the knock-on impact for email or webchat?" and "How are agents affected and what new skills will they need?".
There will also be monitoring of new customer journeys, in particular considering how 'channel hop' impacts resource.
For example, if an interaction starts on social or webchat then moves to email or voice, it remains a single transaction with different channel touchpoints and often may need the same agent.
Demographic data will be used to predict when customers will make contact
Forecasters will begin using relevant demographic data to predict when a customer may contact an organisation.
Predictive data will also be used to proactively contact customers before they ask for customer service.
With thanks to Lynley Meyers at Netcall
A 'forecasting confidence measure' will replace 'forecast accuracy'
It amazes me just how many organisations work towards a +/-5% forecast accuracy without any consideration of the workload volume they are forecasting, or the impact this may have on operational practices.
Unless your business has an easy customer profile with little to no volatility, forecasters should start to aim for a forecasting confidence measure or balanced scorecard.
I'm not saying that you should disregard forecast accuracy as a measure, as this is obviously a good metric to use; however, it only tells you one part of the picture.
More time needs to be spent understanding trends in sickness and annual leave
A benchmark survey from 2015 showed that customer contact time was on average less than 50% of paid time, yet typically this is where the majority of our forecasting efforts are spent.
Moving forward, forecasters need to address that not enough time is being spent on forecasting and understanding trends in sickness, annual leave, communication and training sessions.
There is also often not enough understanding of the correlation between sickness and annual leave, or lack of communication and increase in average handling time.
The forecast will be shared with a collective sign-off – including stakeholders
Who owns your forecast? It is too easy to blame the analyst when the workload is different from what was planned. However, the forecast should be shared with a collective sign-off including stakeholders from the operation, finance, HR and marketing.
This shared ownership will support the forecast review process, as you learn from the different perspective each area provides in addition to the numbers. It is not about blame when the forecast is wrong or not as expected, it is about understanding and discussion.
You should also be looking to create a forecast forum, with representation and insight from each stage of the customer journey.
I believe this new model for forecasting and insight is on the horizon, as I've been fortunate enough to see some organisations actively move towards this.
With thanks to Phil Anderson at The Forum
Correlation coefficients will be used to create more accurate forecasts
Users can look forward to ever-more accurate algorithms that use methods of forecasting accuracy evaluation, such as correlation coefficients (e.g. specific numerical values that identify the strength of the relationship between volume fluctuations).
Algorithms will also directly calculate single, multiskill and multi-contact requirements, taking into account pooling efficiencies.
Even with an increase in data, expectations should remain realistic
While historical data can vary widely from 3-6 months to 5 years, future forecasting will potentially have an even wider range to generate forecasts, with more information on the variables that affect contact volume on multiple channels.
The key is ensuring that there is as much information as possible about past trends as well as what is expected in the future, so that this information can be implemented and made use of. Even then, expectations must be realistic.
With thanks to Chris Dealy at injixo
Call analytics will create a better match between call types and agent skill sets
Automated, fine-grained call analytics will allow better prediction of call volume on a per-call-driver basis, allowing a better match between call types and agent skill sets.
With an improved understanding of customer intent, issues that would otherwise have driven a phone call will instead be directed to other – often proactive – channels at peak periods.
Instant feedback on whether service levels are meeting demand
Interaction analytics will automatically monitor customer satisfaction across channels, using instant feedback on whether service levels are meeting demand – providing a real-time loop for updating forecasting models, as well as for taking immediate corrective action.
Automated feedback loops will keep models highly tuned – better than any person could.
With thanks to Erik Strand at CallMiner
Contact centres will be able to map their resources based on customer value
Some organisations are becoming far more agile and efficient in the way they optimise the customer experience.
For example, cutting and slicing data by customer groups, or even down to individual consumer level, is now possible, as is the ability to understand customer journeys, duration times (as well as outcomes) and how they were achieved.
Knowing that high net worth individuals tend to interact with you via a certain channel, with a certain set of enquiries, will allow you to map resource based on customer value and the required skill set for specific problems.
Likewise, knowing what a customer is trying to do – who best is available within your business to help and what information will be needed to resolve the enquiry – allows real-time forecasting and decision making.
With thanks to Jeremy Payne at Enghouse Interactive
What can we expect to see by 2025?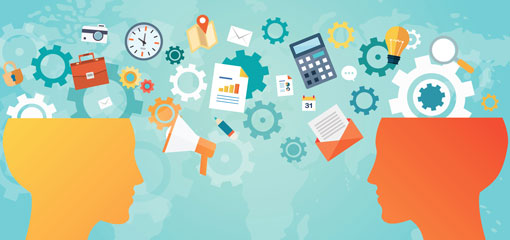 "Forecasting" won't be a word we use in 10 years
"Forecasting" won't be a word we use in 10 years.
Predicting and shaping customer behaviour to secure an improved customer experience will be a much more deterministic, quantifiable undertaking.
"Forecasting" as currently envisaged will disappear into business-as-usual, through highly personalised self-service and virtual assistant channels.
Better control of both supply and demand for services
Enterprises and SMBs will be in a position to better control both supply and demand for services.
Voice will still be a high-volume channel, but demand will be highly predictable and skill-centric staffing will become automated.
Advanced techniques for engagement optimisation will also allow for shaping customer behaviour, so that "peak shaving" periods of high demand will be possible.
With thanks to Erik Strand at CallMiner
Internet of Things sensors will supply real-time data
By 2025, the widespread deployment of Internet of Things sensor-equipped technology devices will supply service providers and insurance firms with real-time data about the current status of their entire installed base.
From a forecasting perspective, this will shift the planning focus from activity that might happen based on past history to an environment where forecasts are predominantly built in real time based on actual anticipated customer demand.
Forecasters will benefit from elements of Artificial Intelligence support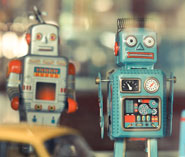 Forecasters will also benefit from elements of Artificial Intelligence (AI) support.
However, this won't halt the continued requirement for expert planners with an in-depth understanding of their evolving customer demands and an organisation's ability to meet them.
With thanks to Daniel Stimpson at Sabio
There will be greater emphasis on social channels and webchat
Today, most forecasting tools allow managers to publish forecast scenarios based on different events, or levels of staffing, so that work is distributed to the agents that are most skilled to handle a particular interaction or channel.
Future forecasting will have far greater emphasis on social channels and webchat, to ensure that staffing levels cover all of the channels now offered by contact centres.
With thanks to Lucille Needham at Genesys
Complex historical trends will be used to calculate proper staffing levels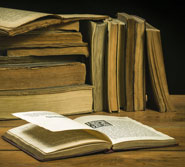 If a contact centre's forecasts are inaccurate, this can lead to at least two business critical consequences:
Too many agents are scheduled with low occupancy, leading to agent boredom
Too few scheduled agents leads to poor customer service, long waiting times, or agents being overworked
In the future, historical trend analysis will improve to ensure proper staffing, as it encompasses complex historical trends in its calculations.
Ever-improving pattern matching and recognition will also pinpoint customer behaviour, decreasing the risk of over- or under-staffing.
Algorithms will have super recognition of seasonal and growth trends
Forecasting capabilities in workforce management (WFM) solutions will continue to evolve thanks to a better understanding of intelligent algorithms.
These will improve on traditional methods by eradicating assumptions such as infinite queues, queues that are never abandoned, and contacts that have to be addressed by a specific group of agents.
Algorithms will have advanced features such as: super recognition of seasonal and growth trends; enhanced queue size estimation; skill assignments and priorities; contact abandon rates; contacts handled and service levels. Direct and indirect occupancy will determine agent requirements.
With thanks to Chris Dealy at injixo
A changed forecast will flag up additional training and recruitment needs
We expect to see tighter integration of processes – including human resources, recruitment, identifying and developing required agent skills sets, training and contractor availability.
A changed forecast for any particular channel will therefore identify and flag any resource issues and training needs – based on employee population – enabling proactive action.
Tighter integration between the contact centre and marketing department
We also expect to see tighter integration with marketing and field services activities that may impact demand in both contact centre and face-to-face environments.
If an organisation has a projected change in demand that will impact more than one area of the business, a holistic view will be used to ensure the continuity of the customer journey and experience.
With thanks to Lynley Meyers at Netcall
Agents will be able to work on any device, anywhere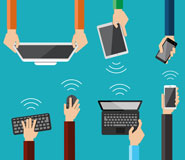 Forecasting will develop to accommodate yet another channel shift and help to provide the "support of things" via video-assisted customer support.
The decline of physical workplace and rise of the virtual workplace will also impact on forecasting, as organisations will have to accommodate the move to homeworking and ensure the well-being of employees.
Employees will expect to work on any device, and forecasting techniques and workload delivery will need to respond to this.
Automatic rescheduling without involving the planning team
Forecasting models will be able to proactively forecast increases in demand.
They will also be able to automatically reschedule based on previous occurrences, without the need for manual intervention by a planning team.
With thanks to David Evans at Business Systems
What do you think the future holds for forecasting? Do you agree with our panel of experts?
Click here to download our Monthly Forecasting Excel Spreadsheet Template