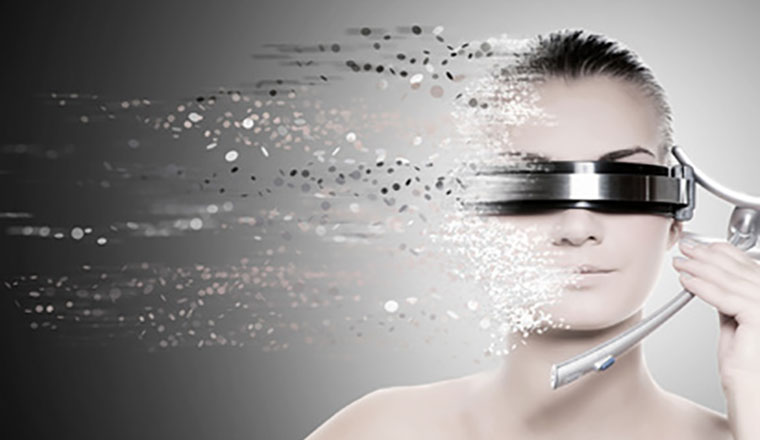 Nobody has a perfect crystal ball.  But when it comes to predicting the future, the 'wisdom of the crowd' tends to win out.
In our recent webinar on the Contact Centre of the Future – we asked our readers for their predictions for the future.
The results give the clearest direction yet of the way that things are heading.
1. Gamification will change agent and customer behaviours
I predict that 'gamification' will start to drive businesses to reward both customers and employees to carry out desired actions within the next five years. This will make companies not only efficient and effective in the future but also fun and rewarding to interact with/work for. – Thanks to Ben
Gamification will help to reduce failure demand. Rewards can be given for the elimination of the root cause of failure demand. – Thanks to Mark
2. Customers will be increasingly promiscuous in their channel use
Customers will be increasingly promiscuous in their channel use – using whichever channel is best for a specific need. So joining up across channels is as important as providing them in the first place. – Thanks to Jonas
3. Social media for call-backs
Social media will be used to arrange call-backs for customers as well as solving problems outright.
I believe web chat will always be more important for customer services. – Thanks to Mark
4. Email will be short lived
The increase in email interactions will be short lived. Younger generations have already abandoned it or never used it.  – Thanks to Martin
5. Aligning metrics across all channels
I see the way forward is for businesses to ensure that their performance metrics and customer satisfaction ratings are aligned across all channels that customers use. Get this wrong, and your customers won't forgive you for it. – Thanks to Ralph
6. Skype in the contact centre
I think in the future that customers will use both interactive chat and telephone by combining the two into Skype-type solutions.  – Thanks to Carole
7. Integration of mobile apps
I see mobile apps as the primary enabler for a different service model. Seamless movement from app to assisted care (voice, email or web chat) will be crucial to saving handle time with movement between channels and optimising customer experience.  – Thanks to Lesley
8. Life beyond social media
Social media will give way to a new communication channel – in the same way that MySpace moved on to Facebook moved on to Twitter moved on to Tumblr, there will be another social media platform. That is why social media will never be fully embraced by the largest organisations. – Thanks to Luke
9. Customers will increasingly help each other
It's likely that a forum like service between users/customers will catch on.
Imagine a customer posting a problem on a forum and another customer giving the solution. The customer providing the solution will, of course, be given a small amount of bonus points or something similar by the company.  – Thanks to Jonas
10. Multi-channel through the cloud
Prediction for the future: multi-channel delivered through the cloud, providing flexibility around working patterns and availability of resource in order to deliver better agent utilisation, retention of staff, flexible working and DR. With multiple channels giving a 360-degree view of the customer. Maybe I have covered all bases with this one, though!!!! – Thanks to Leon
11. A more personalised service
In future customers will be able to be identified by any communication medium on their phone / tablet and will expect a quicker more personalised service. – Thanks to Alex
12. Virtual outbound centres
My predictions are that more and more outbound contact centres will become virtual centres.  Those that can succeed in this environment will have a higher success rate in keeping their customer base.  It will also help with the retention of higher quality personnel.
I believe this can be done with the right systems and virtual training! And, yes, intelligent virtual centres for sure!  – Thanks to Donna
13. Resource planning will become more complex
Resource planning will become more complex due to introduction of multi-channels.  The market needs a real leader in this space.  – Thanks to Iain
14. Fewer bricks and mortar contact centres
I think the increase in digital channels will also enable an increase in remote agent working.  This will see an associated reduction in bricks and mortar call centres – with many companies looking for the agent desktop on mobile devices.
Equally, virtual and automated agents will increase dramatically with knowledge management becoming increasingly important for self-service. – Thanks to Mark
15. More focus on media type
There will be less of a focus on the individual media channels, and more of a focus on media type: for instance real-time vs. messaged. Blending technology has been around for a decade or so, but in the next few years we will start to see its true adoption.  – Thanks to Luke
16. Speech analytics will be built into quality software
Tip for the future – speech analytics will be included within call quality software.  This will then provide the ability to pick up on key words to identify trends in customer contacts, and quickly analyse positive vs. negative comments.  – Thanks to Kate
17. Mobile apps
I see the way forward as mobile apps.  The introduction of these will reduce some contact in to contact centres for basic queries that can be automated, such as checking balances on accounts or making payments. This will allow contact centres to move from being reactive services to more proactive.   – Thanks to Andrew
18. Screen sharing with the customer
My prediction for the future is that screen sharing will start to become important as part of instant messaging (IM) or webchat.  – Thanks to Chris
19. Home working will become more widespread
As for predictions, I think that home working will increase.  – Thanks to Peter
Home working will be a big part of the future due to cost benefits and also the calibre of the people attracted to working from home. – Thanks to Andrew
We would like to say a big thank you to all who have contributed.
———————-
Do you have any predictions about the way that the contact centre is headed?  Please leave your comments in an email to Call Centre Helper
---