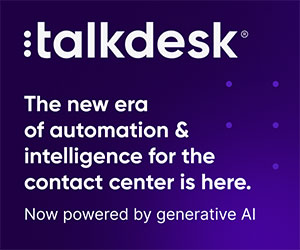 Our panel of experts make their predictions of how the make-up of the contact centre will change and develop in 2019.
1. Organisations Will Realise That Mobile Is the Channel of Choice
As consumers become increasingly dependent on their mobile phones for all types of interactions, businesses need to be able to support this growing and important medium – ensuring customers can reach them when and how they prefer.
Mobile apps received the highest Net Promoter Score (at 25 globally), jumping even higher for US consumers (at 38), according to the recent NICE inContact CX Transformation Survey.
The lowest hanging fruit for self-service for 2019 planning is to make sure that you've optimised your mobile app, and mobile friendly website, for quick responses to common customer questions and issues.
But pair this with an easy way for customers to reach a live advisor, who should be armed with the context from the prior self-service experience, so that both interactions are seamless parts of one customer journey.
Thanks to Chris Bauserman at NICE inContact
2. The Death of Messenger Becomes a Possibility
This year's Cambridge Analytica scandal flagged up the wide-scale abuse of private social media data and placed real pressure on Facebook to reveal the sheer depth of personal data that it has been capturing from its customers.
Facebook is clearly still the world's largest social network. However, 2019 will see more and more of its users start to look elsewhere for their social media requirements.

Stuart Dorman
With a current one billion-plus active monthly users, Facebook is clearly still the world's largest social network. However, 2019 will see more and more of its users start to look elsewhere for their social media requirements – particularly as other platforms build out their business messaging capabilities.
So, instead of opting to implement Messenger as a new contact centre channel, like many were predicting, organisations may instead choose to use WhatsApp or another messaging app.
3. Contact Centres May Experiment With Memojis
Apple's introduction of customer 'memojis' as part of its iPhone X launch introduced personal avatars for use on messaging channels on a broad scale.
Here's a video that helps to further explain what memojis are.
Moving into 2019, this style of consumer representation could quickly evolve to become a personal agent that is usable across a range of social media and customer engagement channels, serving as your own virtual assistant/concierge where needed – whether that's booking a restaurant or renewing your car insurance. Why do it yourself when your memoji can do it for you?
4. Customer Feedback Will Be Used More to Improve Experiences
During 2019, expect to see an increased emphasis on organisations leveraging their Voice of the Customer (VoC) data to actually shape customer journeys and design experiences rather than just react to issues as they surface.
By capturing what customers want to achieve, smart VoC initiatives can inform customer experience re-engineering to address 100% of customer needs, whether they're engaging digitally or through the contact centre.
Feedback will likely be gathered in a number of ways, such as transactional surveys, advisor feedback and customer research, as well as through the use of specialised tools.
Thanks to Stuart Dorman at Sabio
5. Artificial Intelligence Reality Won't Meet the Hype
Contact centres will continue to migrate towards robotic technology and Artificial Intelligence (AI), but the reality won't match the hype.
Too many organisations are being caught up in the excitement and hysteria that surrounds the whole AI and robot story. Businesses will continue making strides down the road to automation and AI, of course, and there are a broad range of benefits to be had from doing so, as they look to streamline the customer journey. However, the reality on the ground is somewhat disconnected from the hype.
A recent ContactBabel report indicates that even in 2021, telephone and email together are expected to account for 81.5% of all contact centre inbound interactions.
Despite the onward march of the robots, older, more traditional types of interaction technology still dominate in the contact centre today and it is expected to stay that way for some years to come.
6. Businesses Will Start to Think About Giving Robots Job Descriptions
Currently, there is a gap here in the thinking of many organisations around robots. They would not dream of hiring a human to work for them without giving them a job description to work to. But if you asked the business for the job descriptions of the robots they are employing, they would typically not know.
If they don't know exactly what they want the robot to do, how they are going to coach and develop it? How are they going to get the best out of it?

Jeremy Payne
If they don't know exactly what they want the robot to do, how they are going to coach and develop it? How are they going to get the best out of it? Just like a human, a robot needs to have access to the latest relevant knowledge and information to do its best job.
I expect to see growing recognition of the importance of this among businesses during 2019 and for contact centres to assess a bot's effectiveness in the same way as they would an advisor, i.e. through Customer Satisfaction (CSat) scores.
7. Collaboration Environments Will Gain More Ground
The adoption of technologies like unified communications and collaboration environments, such as Microsoft Teams and Slack, will likely gain more traction during 2019. This is partly a consequence of the fact that a growing number of interactions are moving through self-service and automation processes.
The remaining queries and interactions are typically complex or awkward. Multiple parties are often needed to help to fix these problems. Putting a collaboration environment like a 'sandpit' or a 'box' in place, where several people can join forces to work on the same issue, is a prerequisite to resolving that issue efficiently and effectively.
8. Real-Time Speech Analytics Will Evolve Into a Coaching Tool
The capabilities of real-time speech analytics (RTSA) technology are expanding all the time. As 2019 progresses, we expect to see the technology used more as a coaching bot by the contact centre management team.
In the past, speech analytics was primarily used as a bolt-on analytical engine. That's changing today, and we will see that change accelerate during 2019.
The speech analytics engine can already listen into the agent's conversation with the customer and measure and sense everything from the speed the agent is talking at, right through to the levels of stress in the conversation and the tone of voice that is being used.
Thanks to Jeremy Payne at Enghouse Interactive
9. Forward Thinking Firms Will Value People Over Technology
Forward-thinking firms who value people over technology will see higher customer and staff satisfaction, and enjoy the proven financial benefits that happier customers and staff bring.
These firms will increase satisfaction in three specific ways:
i. As part of their commitment to delivering great customer experiences, they understand that 'being listened to' and 'having a problem fixed' are both remarkable experiences, and will design their customer feedback processes around this insight.
ii. They will begin to make judicious investments into technology such as AI to support human decision making, but will evaluate the success of these investments by directly asking the people best placed to evaluate them: customers and front-line staff.
iii. Their QA and process improvement teams will continue to use verbatim customer feedback (open feedback) as input, keeping these efforts tightly coupled to what customers are asking for, rather than proxy measures.
Thanks to Chris Stainthorpe at CustomerSure
10. A Greater Effort Will Be Put Into Training Advisors
The customer experience will remain a key part of an organisation's thinking. This will result in a greater focus on using new technologies to reach the customer in more innovative ways, which could influence the role of the advisor.
The contact centre team are the main contact touchpoint for customers, so communication skills remain the number-one skill in this role. But with most contact centres supporting new communication channels, advisors must develop new skills that allow them to handle communication via a variety of new channels such as live chat and social media.
Next year, contact centres should focus on training advisors and providing them with great tools so they can, in return, look after customers.
Thanks to Stephanie Liais at RingCentral
11. The Phone Will Remain Most Customers' Preferred Channel
We now interact with apps, chatbots and websites as second nature, and customers expect immediate gratification and resolution – Generation Zs have never known a world any different. But with such a high bar already set, customers expect the same quality of service, simplicity and personalisation from any channel they choose or have to interact with.
In 2019, that channel will increasingly become the phone. Many expected it to die, but far from it. In the age of automation, customers now need a channel that handles the exceptions, the gaps and mistakes that customers need to speak to someone about.
As humans, when we find something that systems and processes were not expecting, we need an out, a way to resolve the issue that inevitably means a human-to-human interaction.
Providing suitable customer experience over the phone is unfortunately many companies' downfall. You can have the best website, chatbots and apps, but when a customer needs that human interaction, a poor service can be quick to cause frustration.
As such, as we head into 2019, companies need to confront this problem head on, ensuring that they are able to deliver a more consistent of interaction across channels, regardless of machine or human, in order to impact their bottom line and customer churn.
Thanks to Ian Moyse at Natterbox
12. AI Will Widen Into Other Areas of the Contact Centre
AI will begin to infiltrate workforce management (WFM), speech analytics, quality assurance, knowledge management, payments and voice biometrics in contact centres. Those are the applications we know about, and there are bound to be more by 2020.
However, some organisations risk adopting technology for all the wrong reasons and taking their eye off the ball, i.e. exceptional customer service.
With continued pressure to do more with less, 2019 could also be a year of consolidation. There's no need to start from scratch, just simple tweaks to existing processes and systems could be just as revolutionary as the latest AI or mobile applications.
Can customers find the information they need and how well do agents respond in all channels?
Is omnichannel alive and well?
How easy is it for agents to access CRM systems, product or service details, knowledge bases and more?
Can agents handle multiple enquiries in difference channels at the same time effectively and efficiently?
For the answers to each of these questions, some contact centres will turn to combining new AI technology with the fundamentals of good service.
Thanks to Colin Hay at Puzzel
13. The Focus on the Advisor Experience Will Intensify
Contact centres are realising that a sole focus on improving the customer experience without improving the advisor experience is difficult to achieve.
The 2017 Forrester CX Index showed that 2016-2017 twice as many UK brands have worsened in the customer experience that they offer compared with data from 2015-2016.
Also, when asked about their biggest pain points to creating the ideal customer experience, customers pointed to lack of advisor knowledge as their number-one hurdle.
One reason for this lack of knowledge is the desktop tools that are available to advisors. In fact, only 16% of advisors think that their desktop tools help them resolve customer queries, according to Gartner.
Thanks to Anand Subramaniam at eGain
14. Technology Choices Will Be Made in Light of the Overall Experience
We're seeing more and more the link between digital transformation and the customer experience – and 2019 will be the breaking point. As companies implement new AI-driven technologies such as chatbots and voice search, they neglect to think about the impact to the customer experience.
Customers will become increasingly frustrated with the lack of human interaction and a fractured customer journey as businesses struggle to tie channels together. Customers expect to seamlessly switch from self-service options on web and mobile to chat, email or phone.
Brands should take a step back, plan customer-centric technology implementations and consider how it ties into the whole customer journey.
To win, they must find the right mix of new technology and traditional service making up their customer experience. This includes maintaining the human touch by making it easy to access an agent for more complex issues.
Thanks to Kris McKenzie at Calabrio
15. Channels Will Increasingly Be Joined Together
Voice search via consumer services such as Alexa, Siri and Cortana is growing as a self-service way to find information. But the contact centre will always deliver the 'human voice' as its key asset.
When an issue goes beyond a simple transaction, your customers want to be listened to and feel cared for, in a way that bots can't achieve.
In 2019 contact centres will be offering more to meet consumer expectations by joining up multiple channels – from voice to website to messaging app. We'll be joining up systems and working smarter to provide faster, user-friendly services that engage with customers better.
Cloud services will continue to expand as a way of delivering new features, allowing contact centres to easily pilot strategies and ideas.
Looking inwardly at the contact centre operation, organisational and productivity improvement will be made easier. Techniques such as machine learning and AI will move from research and development (R&D) to making meaningful operational enhancements.
Thanks to Ken Reid at Rostrvm Solutions
16. Workforce Management Chatbots Will Enter the Contact Centre
As WFM continues to form a large part of an organisation's strategic efforts to digitally transform its operations, WFM chatbots may become more popular to help advisors manage their work–life balance.
WFM chatbots will approve agents' time-off requests at short notice, for example for an early finish or absence for an appointment within pre-defined criteria whilst also ensuring SLAs are met.

Nick Emblem
WFM chatbots will approve agents' time-off requests at short notice, for example for an early finish or absence for an appointment within pre-defined criteria whilst also ensuring SLAs are met. All of this can be done without a team leader or planner having to be involved in the approval process, reducing administration time.
The WFM chatbot will hold a conversation with the user understanding basic questions and approving/refusing requests. They will be able to understand requests regardless of how they are phrased or spelt, in terms familiar to the workforce and also in multiple languages.
17. Contact Centres Will Extend Digital Transformations to the Back Office
Organisations that have experienced a growth in operational costs and wish to improve the quality of customer service will look more closely not only at their front-office staff but also at their back-office operations.
Unifying these two will be the key driver in improving quality, driving operational efficiency and reducing costs in 2019.
There will be a new focus on constructing an organisational core where automation, reporting, analytics, workflow, real-time analysis and integration with other systems will change the way work gets completed.
Thanks to Nick Emblem at Business Systems
18. More Contact Centres Will Move to the Cloud
The majority of organisations, no matter the size or industry, have already incorporated some elements of cloud into their technology arsenal. However, some have been faster than others.
Contact centres have been notoriously slower to adopt cloud; however, next year we'll continue to see contact centres move to the cloud in some capacity, or at incorporate elements of a cloud-hosted solution.
A number of reasons are behind this prediction, including:
Resiliency and disaster recovery
Ease of use in comparison to on-premise solutions
Accommodating the current era of hyper-mobility and flexible working
A more efficient pay-as-you-go consumption model
19. Companies Will Focus on Doing More With Their Customer Data
Data is king and it's becoming increasingly more important for contact centres to leverage the vast amount of data that's being produced to continue to improve and optimise the customer experience being provided.
Speech analytics is one technology that's been historically very expensive to purchase. However, as more and more contact centres move to a "pay-as-you-go" cloud consumption model, speech analytics suddenly becomes a very attractive "add-on".
In fact, the industry is starting to see alternatives to the paid-for providers, as an increasing number of suppliers launch new analytics platforms into the market. Therefore, as data continues to skyrocket in value and importance, we'll likely start to see an increased number of contact centres adopting speech analytics.
Thanks to Nigel Dunn at Jabra
20. AI Will Be Used More to Automate Simple Contact Centre Processes
Anyone who has worked in contact centres knows the drill; this year it's all about the customer, next year it's all about costs, the next year we're leveraging outsourcers and on and on.
In a perfect world, strategies and needs are defined annually, but in today's fast-moving, digitally driven climate, that is no longer the case. Businesses now evolve at an unprecedented speed, making agility important.
Enter AI. Everyone has heard about it and not many people can define what it actually is, but there is no doubt it's impacting our lives every day, making what was once complex, or even unachievable, not only easy but frictionless – essentially invisible to the user.
Laborious, error-prone processes can be performed with robotic processes automation (RPA), allowing the business to fundamentally rethink processes and resources.
Thanks to Dan Carpenter at QStory
21. Contact Centres Will Look to Improve Their Proactivity
2019 will see call centres take a more proactive approach in handling customer interactions. This will take a number of forms.
Firstly, more organisations will take the initiative to inform their customers about issues with the product or service. This meets a very clear need and will significantly reduce the potential for churn.
The CallMiner Index report identified that over half of consumers (51%) want suppliers to be more proactive in informing them about a problem with the service or product and what they are doing to resolve it.
Engagement analytics will provide the insight needed to be proactive in other ways too. For example, it will enable organisations to spot emerging issues and deal with them before they've become a real problem. It will also enable you to identify when competitors are beginning a campaign to target your customers and take steps to counter it.
Yet there are many approaches that organisations can take to improve proactivity. However, the logical first step for most would to be to map the customer journey and assess where a proactive notification might add value to the overall experience.
Thanks to Frank Sherlock at CallMiner
22. The Uptake of Machine Learning Technologies Will Increase
Machine learning and AI are also having a big impact on the contact centre industry, as organisations look to derive context from the masses of data that flows through their contact centres every day.
With these technologies, when a customer calls your contact centre, they can automatically be identified along with their reason for calling and can be connected directly to the right expert to resolve their call during first point of contact.
This form of technology also shows details of previous interactions and a complete customer history while the caller is on the line, so advisors have context while speaking and can therefore handle their query effectively with a personal touch.
Thanks to Lisa Clark at 8×8
23. Identifying and Retaining Unhappy Customers Will Become a Priority
For organisations to provide a winning customer service in 2019, they will need to take a proactive approach across all communication channels – anticipating questions and concerns rather than simply reacting to customer needs. This will be crucial.
As eight of every ten consumers are willing to switch companies due to poor customer service, organisations cannot afford for anything to go wrong.
Of course, there will be cases when an unhappy customer becomes frustrated that an organisation has been unable to resolve their issue. But through predictive behavioural routing, unhappy customers can be routed to the employee or channel best equipped to handle their personality style, resulting in more productive and positive outcomes.
Anticipating these needs and providing employees with the information they need will enable organisations to deliver a better level of customer service and improve customer retention.
Thanks to Ed Creasey at NICE
To find out more up-to-date predictions, read our article: 30 Contact Centre Predictions for 2021
For more from our panel of experts, read our articles: