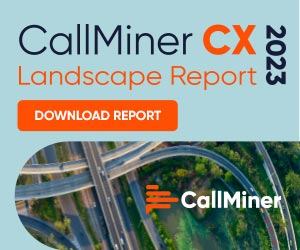 Our panel of experts share their top tips for reducing customer churn.
1. Anticipate Customer Needs
Thorough understanding of the customer journey is one of the most valuable tools you have available in your tool belt for customer retention.
If you have a detailed and well-grounded understanding of what your customers do, and when they do it, you can anticipate at which points in their journey they are at a higher risk of becoming disloyal. This enables you to intervene before you lose the customer.
Here are some real-life examples of an outstanding customer experience enabled through intimate knowledge of the customer journey:
New User Onboarding:  As first-time customers start using their new smart device, they immediately receive an SMS that explains best usage of the device in a few simple steps and outlines simple ways they can reach out for further clarification should they need more information (e.g. click here to call, click here to chat, or simply hit reply).
Appointment Reminders: Even simple things like a personalised reminder of an upcoming appointment that allows a customer to easily reschedule when life has got in the way will help your customers come back.
Your goal is to create a sense of how easy it is to work with you. Rather than dreading having to call you once again, customers should be allowed to sail smoothly over what is disagreeable, such as missing an appointment or not meeting a payment deadline. This will help prevent them not reaching out at all and just deciding to go elsewhere.
2. Focus on Reducing Customer Effort
Reducing customer effort is a trusted and true approach to ensure your customers stay your customers longer. Sarah Dibble, research advisor at Gartner, very succinctly explains: "Our research finds that effort is the strongest driver to customer loyalty."
You have many options to decrease customer effort, so consider the following five strategies:
i. Serve customers in their channel of choice; do not force them into a channel they do not want to interact in or that is not the best channel for their current situation.
ii. Enable advisors to switch channels or add channels to an ongoing interaction if it makes things easier for them.
iii. Don't ask customers to provide you with information that your advisors should have at their fingertips when they reach out to you.
iv. Empower your advisors with the tools, data and authorisation they need to resolve issues quickly.
v. Unburden your customers from having to contact you in the first place by proactively reaching out to them and anticipating their needs.
Thanks to Annette Miesbach at NICE inContact
3. Use a "Closed Loop" Customer Feedback System
When I was Head of Services at a large international software firm, I inherited a customer attrition problem. I understood that better service was key to retention, but none of the tactics I tried had the desired effect. We had a good culture and people wanted to deliver great service, but we weren't succeeding in translating that willingness into a great experience for customers.
That is, until I experimented with a simple 'closed-loop' customer feedback system – asking relevant questions, at an appropriate time and, most importantly, following up on the responses.
I was worried that the follow-up activity would generate more work for an already overloaded team. So we tried a small-scale pilot and proved that the opposite was true. In fact, so much work was saved in lowering calls and complaints, and I could abandon so many other quality initiatives that weren't actually effective, that the feedback system was a net time-saver.
Thanks to Guy Letts at CustomerSure
4. Create Customer Profiles
When a customer contacts your contact centre, advisors should be able to greet the customer armed with prior knowledge of their individual data and records so they can deliver a personalised experience, with no time wasted asking for addresses or purchase history.
Optimising your contact centre solution with CRM integration means that advisors have instant access to a unified view of the customer profile, empowering them to deliver a personalised service.
No customer wants to repeat their personal information each time they speak to an advisor, nor do they want to spend their time in lengthy call queues. Having an intelligent ACD in place which swiftly routes incoming calls will again minimise time wastage for a more streamlined experience.
Contact centres must harness their customer knowledge to establish a connection with customers, remembering the little details that will strengthen brand relationships and reduce churn.
5. Design an Easy Experience
Whatever your business or offering, making your customer services and support as simple as possible is an essential strategy for customer retention. By the time the customer gets in touch with the contact centre, it is likely that they have already struggled to find the right solution to a query elsewhere.
By the time the customer gets in touch with the contact centre, it is likely that they have already struggled to find the right solution to a query elsewhere.

Patrice Orenes-Lerma
Customer retention relies heavily on reducing the effort the customer puts into their interactions with a brand. Therefore, ensure that when a customer has to make the effort to get in touch with your contact centre, you have a solution that quickly directs them to the resolution of their problems.
Modern technologies make this possible by identifying the caller, routing them to the right advisor, and providing the advisor with all the relevant information in order to solve the problem.
6. Proactive Outbound Campaigns
There is sometimes the preconception that customer service is a reactive service, dependent upon the customer getting in touch with a brand first. However, consider taking a proactive approach by contacting the customer first via an outbound call campaign to resolve any potential service problems before they can escalate.
For example, late-running deliveries or missing parcels are common issues often beyond the control of a business. But it is within their capacity to call a customer as soon as possible to inform them and to rearrange the next best alternative solution.
Creating outbound calls which reach out to customers, especially those with likely service issues, gives companies a better chance of addressing issues before they become a complaint.
Technology here plays a key role, and it is important to choose a contact centre solution that offers APIs in order to automate this proactive behaviour.
Thanks to Patrice Orenes-Lerma at Diabolocom
7. Keep Your Best Talent
Lose your best people and you risk losing customers. Nurture the agents and build on their proven abilities to delight customers time after time.
When recruiting new advisors, look for candidates who demonstrate high levels of emotional intelligence.

Colin Hay
Give them a mentoring role to pass on valuable skills to newer members of the team. When recruiting new advisors, look for candidates who demonstrate high levels of emotional intelligence.  They instinctively understand how the customer is feeling and use that information to impress and retain customers.
Also, it's interesting to consider how employee retention tools can be helpful in reducing customer churn. For example, addressing complaints thoroughly and offering personalised responses are keys to both.
8. Offer a Mix of Channel Choices
Offering customers a choice of channels is a good thing, as long as you close the gap between multiple technologies, channels and devices.  Your aim is to offer the same level of customer service, whatever the channel.
Modern cloud solutions link effortlessly to CRM applications to give advisors a complete view of a customer's account history, while skills-based routing automatically passes enquiries to the right advisor – even if those calls need to be transferred from a digital agent such as a chatbot to a voice channel.
Just make sure your knowledge bases and FAQs are up to date and are accessible to all channels to deliver joined-up service that keeps customers coming back for more.
Thanks to Colin Hay at Puzzel
9. Don't Neglect Common Courtesy and Apologise Appropriately
The CallMiner Churn Index revealed that, to keep them loyal, a large number of consumers (42%) want suppliers to apologise when the service is not satisfactory.
Saying sorry has been proven to make a big difference. A University of Nottingham study even shows that apologies get better responses than financial compensation.
In fact, double the number of people who had posted a negative comment about a service (45%) withdrew it when they received an apology than those who were offered financial compensation to remove it (23%).
Don't forget the basics of a good contact centre apology, such as understanding what you're apologising for, showing empathy and demonstrating ownership of the situation.

Frank Sherlock
So, don't forget the basics of a good contact centre apology, such as understanding what you're apologising for, showing empathy and demonstrating ownership of the situation.
10. Listen to Turn Negative Emotions Into Positives
The reality is that every call centre agent will have to deal with customers who arrive in a negative frame of mind.
The CallMiner Churn Index has shown that 36% say they arrive annoyed, 16% arrive angry and the same percentage arrive ready for an argument. Managing a call in a way that converts an unhappy customer into a happy one is therefore incredibly valuable.
The key to success seems to be to really listen to customers. In fact, being listened to is the number one desire of callers (46%) who contact a contact centre with a problem. However, only 23% say they leave the call feeling listened to.
So, first ensure that advisors are using active/reflective listening, detecting emotions and are staying focused during calls.
Then, consider technologies such as interaction analytics that can identify words, phrases and acoustic qualities that demonstrate when a customer is unhappy.
Thanks to Frank Sherlock at CallMiner
11. Improve Consistency of Advisor Knowledge
A recent Forrester survey revealed that the lack of consistency in knowledge among the contact centre team was the biggest obstacle towards retention.
One reason for this is that advisors have to navigate multiple applications. But how can organisations negotiate this issue and improve customer retention?
Here are four suggestions:
i. Make sure customer service metrics are aligned with your brand promise. For example, throughput metrics such as Average Handling Time (AHT) will damage the brand equity of high-touch brands.
ii. Mystery-shop your own customer service to understand where the friction points are. This will not only help fix the issues but also develop empathy for the customer.
iii. Empower advisors with an omnichannel desktop with easy access to a knowledge base and conversational guidance to serve today's digital-first customer.
iv. Make sure self-service is connected with advisor-assisted service so that the customer does not have to repeat context. Go with a unified platform.
Thanks to Anand Subramaniam at eGain
For more tips on improving both customer and employee retention, read our articles: