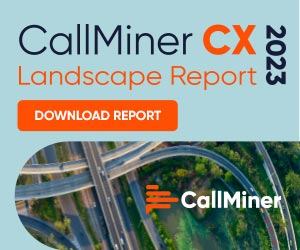 Goodwill gestures don't always have to be monetary, and a one-size-fits-all gesture can fail to fix the damage caused by a negative experience.
With this in mind, we asked our panel of experts for their best goodwill gestures that can be used to build better customer relationships.
Offer to Give Compensation to Charity

Often, people do want monetary compensation to fix the damage caused by a negative experience, but a goodwill gesture that could be offered instead is a donation to charity.
The customer could choose the charity they would like the donation to go to, or the brand could offer a choice of charities they support.
It would then be the customer's choice whether they receive money back or if the money goes to charity. It is a gesture that not only shows a company cares, but it is also a way to pay things forward.
Thanks to Walt Weisner at 8×8
In-Post Surprises

Perhaps some of the most powerful goodwill gestures are the ones people don't expect — genuine, thoughtful and not for any immediate goal, like making amends.
Discount codes and service promises are great but they require further time or financial input from a customer.
However, your business still directly profits from this type of generosity. When something physical arrives unexpectedly in the post, it's a little thinking-of-you moment that makes customers feel valued.
Gestures With Real-Life Value
Often when resolving a problem, customers will tell you exactly what they want. Meeting those expectations is a quick way to defuse a situation by giving them what holds the most value.
However, if this amounts to something small like a £1.23 refund, turn it into a gift with real-life value.
For example, an automatic 10% discount off their next monthly bill on a contracted service. Or there may be a product or service which could be discounted or offered as a trial based on customer knowledge.
Even your own business can benefit from this, but your customer chose you for a reason. Why not reinforce the value of your products and offer them real value at the same time?
Thanks to Juliet Fehr at Odigo
☆☆☆☆☆
Four Top Tips to Create Effective Goodwill Gestures for Customers
A number of our experts also provided some top advice on what to consider when putting together a goodwill gesture for your customers:
1. Surprise Customers and Overdeliver on Your Promise

Customer experience is all about meeting and exceeding expectations throughout the entire customer journey. Just one negative experience can damage customer loyalty and can be challenging to fix.
Surprise your customers, as part of a strategy to rebuild the relationship, and overdeliver on your promise.
You can offer a complimentary service or product discount that your customer wouldn't normally expect. For example, a hospitality company could offer a complimentary meal or a generous discount on a guest's next booking.
Even if you have apologized and fixed your mistake, going the extra mile will show your dedication and appreciation to your customers.
Thanks to Sabine Winterkamp at Five9
2. Don't Use Blanket Gestures

In a world where customers have significant power, blanket gestures no longer have the effect organizations desire – customers expect more. Gestures should reflect both the customer as an individual and the scale of the issue they experienced.
When it comes to the scale of the issue, you should consider the original impact made on the customer and any costs they may have incurred.
For gestures, ensuring they are personalized is key. Engage with the team member(s) who handled the issue as part of the decision-making process, as their experience with the customer is an asset.
They should know a bit about the customer's lifestyle and how the issue has impacted them, allowing them to understand what will land well and ensuring that the gesture is meaningful.
Thanks to Drew Naylor at MaxContact
3. Make It Personal

Customer satisfaction is more important than ever before. A great customer experience builds brand advocacy and continued loyalty, but a bad one can have the opposite effect.
Dissatisfied customers can spread negative sentiment at lightning speed thanks to the number of online channels now available.
That's why it's important to make customers feel valued in order to enhance loyalty and build positive relationships.
Customer loyalty is often multifaceted, and delivering personalized experiences is one way to show customers you care about them individually.
Using technology such as conversation intelligence can allow you to build data-driven loyalty schemes based on customer behaviours and preferences.
When customers feel valued and understood, as well as receiving experiences that are specific to them, they're likely to be more loyal and even expand the business they do with your brand.
Thanks to Frank Sherlock at CallMiner
4. Think Proactive and Predictive

A goodwill gesture can be delivered through proactive, predictive and seamless interactions.
Imagine you're getting ready to fly across the country. Before leaving home, you receive a proactive text message from the airline: your flight is cancelled. The text asks if you'd like to reschedule. You respond with "I want to fly out as soon as possible".
With proactive, predictive messages, the airline understands what you're asking and responds with a booking link as well as a voucher code. While the traveller is booking the new flight on the website, they can chat with a bot that can tell them how to redeem the voucher.
At any point the bot can seamlessly transfer them to an employee for further assistance, picking up exactly where the conversation left off.
This is not only seamless and proactive, but eliminates the opportunity for error or misunderstanding, keeping the traveller informed, happy and appreciated.
Thanks Elizabeth Tobey at NICE
☆☆☆☆☆
Five Practical Suggestions You Can Implement Now
When bad things happen, seize the opportunity to show your humanity and dedication to your customers in real, meaningful ways. Here are some useful suggestions:
1. Loyalty Programmes
Offer access to a loyalty programme where customers can access discounts, flash sales, loyalty prizes, free shipping, etc.
2. Seek Actionable Feedback

Make changes based on feedback and advertise these changes with messaging that shows how customer input influenced this new direction.
3. Thank-You Notes or Emails
Simple, yet effective, a personal thank-you note or email means customers feel heard and appreciated.
4. Give to a Cause the Customer Espouses
This doesn't have to mean money, it may be time that you can free up for you and your team to volunteer.
5. Offer a Free Service
Something that you could monetize but will provide to your customer free of charge. An example is Loom's removal of a recording limit on their sharable video software.
Promote their business on your website/blog/social media
Provide an early upgrade
Thanks to Caroline Leonard at Spearline
★★★★★
Discount and Free Delivery
A friend of mine recently got a 10% discount code and free delivery on their next order after complaining about a delayed parcel.
Thanks to Megan
Money Off
I once got money off my internet bill as I kept getting drop-outs – it didn't fix the problem but did help calm me down when I was feeling frustrated.
Thanks to Rachael
Free Product or Service
Free overnight shipping, upgraded product, a percentage off the current or next order or both, and in some cases, a free product.
Thanks to Michael
For more great insights and advice from our panel of experts, read these articles next: