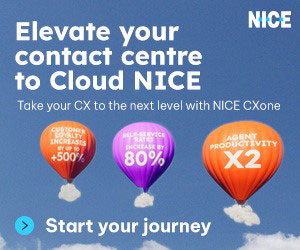 Our panel of experts share their top characteristics of "great customer service" and discuss how to improve service from within the contact centre.
1. Team Centred
Your business is built on customer collaboration. Interaction is the defining characteristic of your business model, as well as your engagement and satisfaction strategy.
Your business must be willing and able to engage with your customers in a way that others can't and that your competitors won't.
When your advisor and service goals focus on solution and resolution, you can't go wrong.
Great customer service is also often the result of good teamwork within the contact centre, with advisors harnessing the wisdom of their colleagues to provide the best possible customer service.
To create this "network judgement" culture, you can try:
Creating a Slack channel to connect advisors with experienced advisors, who are always monitoring the channel to help provide guidance.
Updating and managing your knowledge base to provide helpful support in a timely and efficient way.
Sharing great examples of handling customer contacts throughout the contact centre and encouraging advisors to replicate key behaviours.
2. Proactive
To the customer, service means serve us. Yet, too often, our service strategy is reactive and based on damage control.
Your business can create a happy path that hinges on proactivity throughout the customer experience.
An intelligent marketing strategy combined with proactive customer service can and will meet customer needs and illuminate the happy path to sales and satisfaction.
To create a proactive outbound strategy, start by:
Redesigning your customer journeys to create key rules for when is best to intervene and lower customer effort.
Cleansing your data. Proactivity tools use data to send predictive messages, so the input data cannot be incorrect. Otherwise you will confuse and frustrate customers.
Aligning your messaging strategy so that customers don't receive multiple messages within a short space of time or messages that are irrelevant to their situation.
Thanks to Howard Scoot at Aspect
3. Emotionally Intelligent
Great customer service is about knowing what to do when things go wrong. The key is to ensure your advisors are equipped with the right amount of emotional intelligence to address issues when they do occur.
An advisor may interact with hundreds of customers each day. Each interaction will happen at a different emotional wavelength and frequency.
Those who have exceptional emotional intelligence can easily adjust to the various emotional states of the customer, updating their responses accordingly.
Displaying empathy at the right time, quickly providing support and solutions and actively listening will ensure customers are receiving a great customer service regardless of the situation.
Thanks to Alex Stenton-Hibbert at Business Systems
4. Timely
Great customer service is one that can provide the fastest and the most complete answer to customers' questions.
To better meet service level and provide great, timely customer service, contact centres can:
Improve forecasting by experimenting with new forecasting techniques, such as ARIMA and neural networks.
Reduce absenteeism by adding flexibility levers to scheduling plans. These may include offering seasonal holiday hours, creating split-shifts or hiring flexi-workers.
Tackling large variations in handling times by conducting "outlier analysis" within your quality assurance (QA) programme.
Another method to provide more timely customer service can be to better train bots with extensive data sets so they can answer certain customer queries at the first time of asking.
Thanks to Gayathri Krishnamurthy at NICE inContact
5. Empathetic
In the current climate, many customers are turning to voice to help them on more complex issues.
It's important that these critical conversations are dealt with by an advisor that is empathetic to every customer's individual situation.
To help build natural empathy in the contact centre, coach advisors to:
Use active listening and ask respectful questions to understand the full extent of this issue
Show acknowledgement of how the customer feels and demonstrate understanding
Reassure the customer that you will help them to resolve the issue
This first point is especially important, as active listening unlocks great, empathetic customer service.
Equipping employees with professional-grade audio solutions, with crystal-clear audio and active noise-cancelling means they can focus solely on the customer and provide high levels of care and service.
Thanks to Judith Hogan at Poly
6. Attentive
Far too often poor customer service happens through a lack of listening with intent to really understand your customer and their needs.
Slowing down, listening and being attentive to your customer enables you to ask the right questions to resolve the query quickly.
Verbal nods and asking relevant questions will help you build trust by giving your customer space to talk…
Verbal nods and asking relevant questions will help you build trust by giving your customer space to talk whilst showing them you are listening.
Don't interrupt or speak over your customer, even if you think you know what they are about to say, as this will come across as you rushing the call for your benefit.
7. Clear and Obvious
Having clear communication with your customers is essential. It prevents misunderstandings and reduces friction, follow-up queries and complaints.
Making the customer service experience clear and obvious also helps to establish transparency and creates trust with your customers.
It's important you check your customer's understanding before you finish your conversation, and always ask your customer if they have any questions before you let them go.
Being clear and obvious should be a key goal within any kind of customer communication. This includes website messaging and design, which is too often overlooked when it comes to creating pain-free customer experiences.
Thanks to Michele Anwar at QContact
8. Well-Informed
In a recent survey, Mitel found that the following were the top three characteristics of good customer experience.
Friendly, helpful, knowledgeable customer representatives
Responsiveness and fast service
Communication that informs every step of the way
The result shows the value of courteous, well-informed advisors. But what practical steps can you take to improve advisor knowledge?
For starters, you can analyse and improve your team's support materials (i.e. scripts and knowledge base articles), involve advisors in creating helpful learning content and, of course, stop cancelling coaching sessions!
Thanks to Nick Riggott at Mitel
9. Full of Choice
Customer expectations are rising. Many will now, in fact, expect there to be multiple channels of interaction when looking to get in touch with a company.
For many contact centres, the pressure is on to deliver multichannel services. Yet, in truth, there are many considerations to make when looking to implement a new digital service.
These considerations include:
Is the channel attractive to digital natives?
From which devices can the channel be accessed?
How can we keep records of customer conversations?
How much time will a conversation take up?
What are the staffing considerations?
There is lots to think about here. But what you will likely come to realize is that your organization will need technology to scale readily with changing customer requirements.
Thanks to Magnus Geverts at Calabrio
10. Ownership
Often, the best customer service experiences combine empathy with ownership.
When an advisor says: "I'm so sorry to hear what you're going through, let me get that fixed for you," or: "let's find a solution together," that goes much further than empathy alone.
When customer service includes both of those characteristics, customers feel heard and supported, which can do more than drive in-moment satisfaction.
Thanks to Frank Sherlock at CallMiner
11. Tailor Made
A great customer service operation listens to its customers and constantly makes improvement to deliver tailor-made experiences that reflect customer values.
The first step to achieving great customer service is therefore to dig in to see what data you have available to you internally.
This data is truly the voice of the customer. Sharing it with your marketing, design and engineering departments is really important to help your company grow — and the added bonus is that your customers feel heard and seen.
Another data collection method is customer focus groups. Within your customer-facing teams, select a few representatives and create "fireside chats" where internal team members can talk with customers about what's working and what isn't.
Thanks to Jen Jackson at Lifesize
12. Personalized
Truly great customer service must deliver increased personalization and meaningful interactions enriched with effective self-service options and emotional intelligence.
To make this possible, your contact centre needs data. Luckily, collecting customer data has never been easier, but the real test of customer service excellence resides in the ability to operationalize this data.
Organizations need to understand where a customer is on their journey, how they feel and what they need. Do you want to give customers the personalized care they crave? Leveraging data is the surest way.
While personalization attracts customers and builds loyalty, it should also be complemented with automation that provides customers with the access, convenience and autonomy that are the hallmarks of great customer service.
Virtual assistants and other self-service options should empower customers to handle certain tasks by themselves in a secure, intuitive manner.
Thanks to Richard Gregory at Odigo
13. Adaptive
Delivering great customer service requires adapting current practices to the significant recent changes in customer expectations.
Customer service it needs to be hyper-personal and proactive. Interactions need to be customised based on understanding of customer preferences and characteristics, and shaped as 'micro-moments' in real time to match the customer's expectation for service experience.
This means matching a customer with the most suitable agent based on their personality type, rather than a random connection based on 'first available' agent. In addition, providing real-time desktop guidance to agents based on AI insights helps them adjust their behaviour during the interaction, improving soft skills such as active listening and building customer rapport.
Thanks to Aviad Abiri at NICE
14. Automated
There are many examples of processes that are useful to customers but are repetitive and add to the high workload of the contact centre team.
By automating these processes, contact centres can increase efficiency while also providing customers with smooth customer service.
A classic example of a process which can be automated is Identification and Verification (ID&V).
To do so, contact centres can employ voice biometrics, which uses sophisticated algorithms to analyse more than 1,000 voice characteristics to immediately verify customers.
Thanks to Brett Beranek at Nuance
15. Inspiring
Great customer service is feeling valued as a customer, not because of something extraordinary, but because of how they handle my everyday query.
People always talk about great customer service where a query or complaint has been resolved and the company has gone the extra mile in doing so. But, to me, it is where a company treats you like that all the time.
A company that offers great customer service provides a human touch where their staff work with pride and inspire you to trust them.
It is not always about getting it right first time but acknowledging that mistakes do happen and apologizing for them.
Thanks to Kelly Dring at Sensée
16. Anticipatory
As a society, we've never been more stressed, anxious and lacking in free time. We've also never had more ways of expressing our dissatisfaction.
Therefore, for many it still rings true that the best customer service is when you don't need to contact a company at all because everything runs smoothly, and they've anticipated your needs.
There are a few tools to help you get ahead of the game. From the customers that do contact you, make use of analytics tools to understand in real time why customers are calling and do something about it.
With this capability, your contact centre can highlight internal training issues, broken processes and service interruptions.
Thanks to Craig Farley at IP Integration
17. Low Effort
Good customer service is a combination of well-trained employees and an efficient system.
Customers want to encounter knowledgeable and professional advisors who have an efficient system at their disposal to resolve their issues.
When contact centres get this right, they drive down effort, which can so often be the cause of so much customer frustration.
Driving down effort is a key customer service goal for many organizations and this often involves making moves to prevent contacts in the first place.
To do this, you can analyse the root cause for repeat contacts, develop a better outbound engagement strategy and improve your self-service systems.
Thanks to Anne Thebaut at Wisper
18. Connected
Great customer service goes beyond customer service metrics, it impacts business results, customer retention, loyalty, sales, brand perception and so on.
For this reason,  it is important to understand the business as a whole and how customer service is connected with and how it impacts marketing, sales, product development and other business units.
A starting point for great customer service is understanding the end customer's behaviour and needs, implementing the right customer service tools and channels, and connecting them with other systems used through the whole customer journey.
By going beyond reactive and siloed customer service and making it an integrated part of each step of the customer journey, businesses can gain a competitive advantage by providing better customer experience and turn the contact centre into a customer experience and profit centre.
Thanks to Noel Lavery at Infobip
For more on how you can provide great customer service in the contact centre, read our articles: