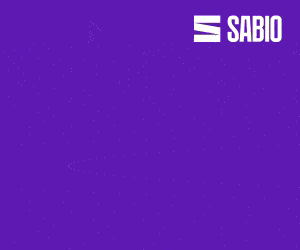 We asked our panel of experts for their thoughts on the relationship between customer experience (CX) and profitability, before sharing their tips on how to boost both.
The Connection Between Customer Experience and Profitability
Improving Loyalty Will Boost Both the CX and Profitability
When it comes to customer experience and profitability, loyalty is key. There is a significant and growing body of evidence to suggest that meeting customer expectations consistently can have a significant effect on customer loyalty, and in turn, revenue.
Recently, Forrester's 2016 report 'Customer Experience Drives Revenue Growth', showed that CX leaders achieved compound average revenue growth of 17% over five years, compared to laggards who achieve just 3% growth in the same period.
A Bain & Company analysis carried out in 2015 shows that companies that excel in the customer experience grow revenues 4%–8% above their market. This is because superior experience helps to earn stronger loyalty among customers, turning them into promoters who tend to buy more, stay longer and make recommendations to their friends.
– Thanks to Enda Keneally at West Unified Communications
Boosting Your Net Promoter Score (NPS) Aids Business Growth
Bain has established a strong link between a company's NPS score and growth of its bottom line.
Firstly, the company looked at competitors within an industry and measured the NPS scores of each of the companies within that sector. They then looked at their recorded growth and, in most of the sectors, they were able to establish that the company that got the highest NPS score outgrew the competition by 200%.
Furthermore, the Wall Street Journal published an article recently where they wrote about a fund in the US (capital of $17m) that based its investments on NPS rankings.
The article reads: "A significant change in customer satisfaction levels typically hits a company's earnings after three to 11 months."
– Thanks to Dick Bourke at Scorebuddy
Some Companies Who Have Invested in CX Have Tripled Their ROI
With research conducted by Avanade and Sitecore showing that there is a $3 return on investment (RoI) expected for every $1 invested in the customer experience, the link between the two variables is evident.
As a result, most teams are trying their very best to ensure their customers are happy. Customer-focused businesses are three times more likely to increase their profitability than those who place less emphasis on customer satisfaction and generate a negative brand reputation.
No matter how much a business invests in its marketing/its product/its people, the simple fact is, if the customer is not happy, he/she will not buy. This will result in a domino effect that may lead to lower prices and decreasing quality due to what will be a necessary reduction in costs, ending with even more unhappy customers!
– Thanks to Triana Atallah at Business Systems
Poor Customer Experiences Are Costing UK Companies £11 Billion a Year
Research carried out by NewVoiceMedia last year found that UK companies are losing £11 billion a year due to poor customer service experiences.
Top reasons given included feeling unappreciated (44%), unhelpful/rude staff (35%) and being passed around to multiple people (33%). With revenue being transferred between companies at such an alarming rate, the study highlighted the considerable impact that customers have on a business's success.
If provided with good service, customers would be more loyal (68%), recommend the company to others (59%), use the company more frequently (34%) and spend more money (30%), thereby boosting profits.
Customer experience is the key differentiator, and by doing it well, organisations can drive the customer acquisition, retention and efficiency that make leading companies successful.
– Thanks to Tim Pickard at NewVoiceMedia
CEO Engagement in CX Can Boost Profits
Research from the Economist Intelligence Unit and Genesys shows a direct correlation between CEO engagement in customer experience and profitability. When CEOs lead CX initiatives, they are more likely to transform a company's future success, the survey found.
In fact, 58% of companies reported much higher profitability than their competitors when the CEO is in charge of customer experience, and 59% experience better revenue growth as a result of prioritising CX investments.
Measuring customer experience directly impacts profitability and customer loyalty, and companies that fail to consider CX as a priority are in jeopardy of losing market share. The study also discovered that 63% of executives who make CX a priority actually deliver a better customer experience than their competition.
– Thanks to Teon Rosandic at Genesys
Offering Language Support Improves CX by Opening up New Markets
Language support is inextricably linked to CX and profitability. Consumers consistently tell contact centres that they want to communicate in their native language.
In fact, of consumers who can't read English, only 13% will buy products or services on English-language websites (Common Sense Advisory).
Contact centres are laser focused on quality scores, so consider the impact of language on consumers' propensity to repurchase: 74% are more likely to purchase the same brand again if the after-sales care is in their language (Common Sense Advisory).
As an industry, we buy into the correlation between CX and profitability. When we overlay languages onto that equation, the evidence is even stronger.
– Thanks to Tom Tseki at Lionbridge
Minimising Customer Effort Has a Great Impact on Profitability
Increased effort does two things – drives CSAT down and cost of service up. When CSAT falls, loyalty falls, perhaps converting a promoter or a neutral to a detractor, or possibly even a troll in today's social media wonderland.
Loyalty (as measured by NPS) falling drives down customer lifetime value, i.e. spend, wallet share and overall profitability. Customers not buying because of a negative technology experience directly impacts ROI – all that investment in elegant design and sophisticated technology turns into money out the window.
– Thanks to Mike Burke at IR
Improving the CX Increases the Lifetime Value of Customers
Typically, firms lose approximately 10% of their customers per year, and research is finding that new customers can be up to five times more expensive than looking after those who you already do business with.
In fact, a 2% increase in customer retention has the same effect on profits as cutting costs by 10%.
Furthermore, CX excellence increases the lifetime value of your customers as they repeat their orders.
So, if you want to unlock the revenue and profit potential within your customer base it pays to look after and retain them for as long as you can.
– Thanks to Phillip Reynolds at Oak Innovation
Customer Experience Is the Next Competitive Battleground
It is often contact centres that create one of the most important components of customer experience: relationship experience. Contact centre advisors play a crucial role in ensuring that relationship experience is flawless, and that customers leave calls feeling happy.
This is essential because businesses no longer can differentiate solely on traditional elements such as price, product and quality. CX is now the next competitive battleground, and creating a superior customer experience has become essential for securing the core ingredients of profitability – customer satisfaction, repeat purchase and customer loyalty.
In my opinion, the importance of the customer experience in increasing the lifetime value of a customer is huge.
– Thanks to Frank Sherlock at CallMiner
There Is No Guarantee that Satisfaction Will Translate into Repeat Business
To establish a closer link between customer experience and profitability, organisations need to be much clearer about what matters to their customers. Just because 90% of your customers are satisfied, for example, there's no guarantee that this 'satisfaction' will translate into repeat business.
To make that link you've really got to be designing and delivering customer experiences that contribute directly to increased loyalty if you're serious about making the profitability connection.
It's only by systematically surfacing and resolving the disconnects that are making life harder than it should be for their customers, that organisations can start to deliver the kind of excellent experiences they need to keep people coming back for more.
However, it's also important that engagement teams don't overlook the importance of context when they shape their customer journeys.
– Thanks to Stuart Dorman at Sabio
9 Tips to Boost the Customer Experience and Profitability
1. Measure Outcomes
Our research suggests that customer service metrics have failed to keep pace with the focus on customer experience, with many contact centres continuing to put more emphasis on efficiency measures rather than outcomes.
In fact, just over half (53%) take customer satisfaction into account, 35% consider customer experience as a performance indicator and one in four focus on reducing customer effort.
Companies who measure customer satisfaction through surveys, such as pre- or post-IVR surveys and email surveys, are well on their way to improving customer experiences.
2. Empower Advisors
Too often frontline customer service representatives just don't have the information, and are often not given the responsibility, they need to resolve customer queries first time.
Make sure you give advisors the training and technology tools they need to create satisfied customers. Do your contact centre workflows and scripts support your agents to make their interactions as natural and human as possible, or are they inflexible, robotic and frustrating for both parties?
3. Identify Drivers of Customer Effort
Around 30% of all customers report spending a high level of effort to resolve their problem. Often by the time a consumer makes a call to an agent, they are already frustrated and ready to take out their anger on the next person they talk to.
Switching from the web to the phone, having to re-explain an issue and having to repeatedly contact a company are three of the biggest causes of customer effort.
Most of these can be avoided if your contact centre is designed to resolve queries first time. But first you need to identify them! Remember, your advisors are often the best-equipped to tell you where the areas of high customer effort really are.
4. Offer Self-Service for Simple Interactions
Most consumers, across all demographics, prefer self-service for simple interactions. If your self-service options work effectively, you will satisfy customers and take the heat off your customer service representatives.
Also, try simplifying IVR interactions and avoiding lengthy messages and multiple menus and always ensure customers have the ability to speak to an agent, should they want to.
– Thanks to Enda Keneally at West Unified Communications
5. Monitor the Technology Behind CX Channels
Don't wait for your customers to tell you that you have issues. Monitor your CX channels so that you know about the issues first and can resolve them before they ever become customer facing.
Make sure small inconveniences don't become big customer experience fails. Solving problems before they impact the customer saves companies millions of pounds every year from failed SLAs to customer churn.
– Thanks to Anna Byrne at IR
6. Send Helpful Reminders to Customers Where Appropriate
Simple reminders may save customers future problems and will help keep them loyal to you. For example, you could remind customers that their insurance is due for renewal, or their rent is due, or their appointment is coming up.
That said, if you use outbound diallers to do so, set them up correctly to provide a good customer experience; use intelligence gained about each customer to contact them at the right time, on the right channel with the right message (we call it Precision Dialling).  That way you'll have a higher First Contact Resolution rate and ensure compliance.
7. Simplify Your IVR Route
Simplifying or perhaps reducing your IVR menu options improves the CX by transferring calls to your advisors faster.
You could provide visually guided menus on your website or mobile app as well; this gives customers a convenient menu-driven interface on their device to your contact centre and allows them to easily select what they need.
For example, the caller can identify him/herself, fill in their date of birth etc. on their smartphone before they get through. Then, when they connect, the personal details have already been verified so they can get straight to the point.
– Thanks to Ken Reid at Rostrvm Solutions
[AO provide different routes in their IVR based on how far the customer is on their journey. Find out how they did so by reading our article: 17 Things You Can Learn from the AO Contact Centre]
8. Reduce Silence on Calls
Research and experience tell us that silence is not good on customer service and sales calls. Excessive silence drives up the total call time and is often an indicator that the agent does not know how to answer a question or complete a task efficiently, which can negatively impact the customer experience.
One company calculated that a 10 percent reduction in call silence would equate to a 1 percent reduction in call volume. Such an improvement would effectively increase call handling efficiency by 1 percent without adding any incremental labour costs, thus increasing potential for bigger profit.
Another company that has 800 agents estimated that reducing silence by just 5 percent on its calls would produce £271,000 in annual savings.
9. Focus on Repeat Calls
By targeting repeat contacts or First Contact Resolution (FCR), you can minimise overall customer effort, which makes for a smoother CX.
Furthermore, reducing repeat contacts lessens overall call volume and the average cost per contact, therefore increasing profitability, whilst also leading to greater customer satisfaction.
– Thanks to Frank Sherlock at CallMiner
Do you agree with the assertions made about the relationship between customer experience and profitability? What other tips would you suggest to boost both?
Please leave your thoughts in an email to Call Centre Helper.
For more tips on boosting CX, read our article: 7 Great Ways to Improve Your Customer Experience