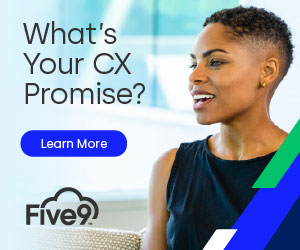 We asked our panel of experts for their best-practice tips for performance management in contact centres.
Set Clear Objectives
Setting clear objectives is crucial in helping individuals manage their own performance and for line managers to have regular, open conversations about how things are going.
It's key to ensure that there is a shared understanding of the objectives, the key results that the individuals are being measured against, and the key initiatives or projects that they'll be involved in to help them reach their goals.
To create and maintain a high-performing team, the start is about building a culture of listening, trust and encouraging two-way feedback.
Thanks to Ben Booth at MaxContact
Empower Frontline Agents
A vital driver behind enhancing customer experience and staff performance is retention and development of empowered employees. Giving your frontline agents more control over processes, action and performance can do just that.
Empowerment could be anything from offering team members opportunities to learn new skills within communication, decision-making and self-awareness through continuous training to using enhancements to technology or processes that improve agents' decision-making and confidence.
There are a variety of quality assurance metrics that could be tracked and fed back to the agents to inspire informed actions that improve customer experience. Consider first call resolutions, CSAT score and NPS scores as some examples.
There are many CRM technologies available that offer performance and predictive analytics too, which could help empower agents to decide how long to stay on a call, when to call a customer back or to know when time should be spent calling vs. updating support content.
Thanks to Alex Stenton-Hibbert at Business Systems
Create a Complete View of Performance
Unify data from across the organization, to break down silos and supercharge a complete view of contact centre performance.
Such a view, enhanced through customizable dashboards, could include agent adherence rates, handling times and various customer experience metrics.
With an omnichannel solution, leaders can also connect data streams and extract insights into agent performance at a glance, thanks to rich data visualizations. Then, personalized training can be introduced to ensure efficiency and effectiveness.
What's more, modern coaching solutions track metrics in real time, bolstering remote performance management. As opposed to accessing static insights that lag a day or so behind, contact centre leaders can spot real-time trends and give agents on-the-spot recognition for excellent work.
Alternatively, if things are waning, a quick intervention can be triggered to support agents and team managers to raise their confidence and revive performance.
Avoid Cancelling Coaching
Cancelling or rescheduling coaching sessions signals to agents that improving their performance is not a priority. If a contact centre aspires to offer excellent service but cancels coaching, a clear conflict emerges.
What's more, if leaders delay development training, agents will repeat mistakes and those mistakes will become permanent. As a result, contact centre performance will suffer. Agents may also grow frustrated that they are not receiving the development opportunities promised to them.
This will lead to attrition rates soaring – particularly amongst ambitious and motivated team members. To avoid this outcome, harness the intelligent automation features within WFM systems to predict lulls in contact volumes and plan coaching sessions accordingly.
In the event of unavoidable cancellations, for example due to a trainer's unplanned absence, prepare performance coaching systems with e-learning materials. These could include call/screen recordings for self-assessment, quizzes, and best-practice examples.
Set Clear Expectations
Agents often struggle to perform to the required standard when unsure of what is expected of them by management. Yet many contact centres assume that agents understand this without reaffirming expectations during coaching.
Creating a clear quality scorecard framework is essential to set these expectations in stone. Filling this in and passing it on to the agent – with the relevant call/screen recording – allows people to see where they performed above and below expectation.
Calibration sessions also facilitate understanding. Through a performance coaching system, agents can request these sessions when they disagree with a quality score. The coach then scores the contact with them, discussing disparities and developing a shared view of what "good" looks like.
Asking agents how they would adapt the scorecard and considering their ideas is an excellent way to increase agent engagement. It also demonstrates a willingness to change and shows respect for their opinions.
Focus on the Exceptions
Manual quality monitoring is an expensive exercise where analysts often pluck random contacts and assess them.
A performance coaching system that enables analytics-driven agent evaluation transforms the process, pinpointing exceptions (or outliers) in agent performance. Analysts can identify improvement opportunities and agent strengths.
In addition, this approach to performance management enables contact centres to build agent and team profiles. It provides the opportunity to highlight trends, possible issues and broken processes that then go on to inform more intelligent coaching processes.
Key performance indicators (KPIs) within these profiles – such as handling times, customer sentiment and perhaps a predicted Net Promoter Score (NPS) – increase the ease with which companies can spot exceptions, both good and bad.
The latter two KPIs, sentiment and NPS, may also allow analysts to measure performance against critical company objectives, ensuring the quality framework is relevant to customer desires.
Thanks to Jennifer Docken at Calabrio
Using a Wide Range of Metrics Should Be Standard
It bears repeating that tracking personal and group performance using a wide range of metrics should be standard.
By using data sourced from multiple contact centre systems, you can draw upon statistical data to automate, manage, and drive the employee performance management process and identify points of weakness and areas of achievement.
Adherence, shrinkage, super-state analysis and other existing performance reporting mechanisms must be flexible in order to ebb and flow to the changing dynamics of our call centres. Your WFM must be customizable and flexible so you can apply changes and recommendations to performance metrics.
Provide Feedback and Coaching
Performance management strategy should provide clear expectations, daily feedback, and reward/encourage employees for adequate or excellent performance.
Your performance management tools should be able to create and execute targeted development plans, measure and deliver incentives and performance-related pay, while adhering to sustained strategic performance plans and providing multiple improvement opportunities, thereby aligning the individual and the organization.
Combine Data With Improvement Planning
Information overload and data dump are real problems in an industry dependent on analysis. Our filter becomes more valuable as data increases.
Performance management tools and strategies must provide and highlight valuable, actionable insights along with specific application of those strategies. An effective performance management tool should provide simple widgets and dashboard displays to ensure a sharp focus on metrics that will quickly drive change.
Managers must also provide hands-on attention, direction, and guidance to help process, filter and deliver for greatest impact.
With the right strategies in place, performance management becomes the science of improving individual and group performance processes while communicating and maintaining expectations to ensure optimal team performance.
Your managers and leaders play a crucial role when it comes to an employee's performance. The performance management tools, coaching, data and planning you use now and in the future will set the stage for continued development of your staff and help align your entire workforce.
Thanks to Julian Evans at Alvaria
Make It Meaningful
Performance management can be very corporate and anonymous. It takes the focus away from the agents, which can distance them from the process and make it seem like a theoretical exercise.
Taking the time to explain the KPIs and how they translate to meaningful differences to customers and agents can help. Maintaining relevance and significance, though, takes more.
Gamification can take KPIs and make achieving them a part of the daily routine through lighthearted social competition and instant gaming rewards. Of course, no one is fooled by the process. The outcome is still better business but by achieving it through more willing and active participation on the agent's end rather than prodding and cajoling, the job gets done without sacrificing morale and eroding the atmosphere of the working environment.
Have a Coaching Mindset
Performance management just sounds business orientated, but by shifting into a coaching mindset, which considers continuous professional development, what's best for business feels more like what's best for agents.
The clear link between agent satisfaction and customer satisfaction means that any attempt to improve performance would be remiss if it overlooked involving agents as active participants.
Some people like to strive for bigger, more significant targets; others need the positive reinforcement that comes from regular, smaller achievements.
There can still be overall business goals but these are broken down to highlight the part each individual can play, depending on their strengths. Making agents feel valued for these strengths can give them confidence to honestly discuss personalized targets to help progress weaker skills.
This bypasses agents just telling supervisors what they think they want to hear.
Thanks to Steven Owens at Odigo
Utilize the Right Automation Tools
Contact centres face many challenges when it comes to managing agents, including high turnover and lack of engagement. Alongside improving agent productivity, remaining compliant and delivering high-quality customer experience is at the forefront of their agendas.
It's almost impossible to do this if you're only reviewing customer interactions manually. With the right automation tools, organizations can more effectively and objectively score agents. When you understand how they're performing on all their calls – not just a select few – you can better identify areas of improvement and take action to tailor training and coaching to meet their needs.
In addition to addressing operational issues, like long call handle times and inefficient call processing that can lead to customer complaints, contact centres can give agents the data-driven feedback they need to feel valued and engaged.
Deliver Actionable Feedback in Real Time
There are a lot of great insights that come from analysing conversations in your contact centre post-interaction. You can understand trends in agent performance, behaviours that impact customer experience and satisfaction, and more.
But what if you could impact the outcomes of interactions while they're still in process? When it comes to performance management, more organizations are embracing real-time analytics to support agents in-the-moment.
This could include delivering support to objection handling, reminding them to say a required compliance statement, or delivering information from a knowledge base related to a competitor mention.
By delivering feedback post-interaction and in real time, contact centres can deliver more comprehensive coaching to agents that help improve performance while interactions are still in progress and over time.
Thanks to Frank Sherlock at CallMiner
Bring Data Together to Leverage It at Your Best
Contact centres receive an impressive amount of data from disparate sources every day, which can be used to support employee performance improvement and growth.
For example, customer information and survey responses can be combined and used to design personalized performance management feedback strategies for agents – and offer complete transparency.
However, to do this, it is essential that the correct technology is being used to pull that data together and make it easily accessible, including to the agents themselves.
What Is Really Affecting KPIs?
You need to be able to pinpoint what is needed to empower employees to achieve their goals. It is paramount not only to understand the problems, especially the ones having the most impact on day-to-day activity, but also where employees are excelling in their performance for praise and reward.
AI-based technology and analytics can analyse agent interactions and provide feedback they can immediately use to improve customer satisfaction.
Drive Performance Through Personalization
The truth is employees have a fundamental personal need to excel. Harnessing that truth through personalization has a positive impact not only on the business but also on employee well-being and personal growth.
However, success looks and feels different to everyone. By using dedicated performance management technology, contact centre leaders can inspire agents by offering personalized coaching spanning channels, topics and preferred times that are best suited to them.
What's more, personalized gamification helps keep agents motivated by making their role more rewarding on a personal level.
Thanks to Omri Hayner at NICE
Improve the Employee Experience
The present and future of work is hybrid, but especially so for contact centre agents. Some 89% of CX and contact centre leaders say that remote or hybrid will be a permanent option for at least some employees.
For remote agents, it's even more important that they have a flawless experience, since they don't have access to on-site IT support to troubleshoot issues.
These agents need to use a familiar and consistent user interface, have access to standardized equipment and processes, and be able to report problems. Companies that use automated testing can also harness this technology to identify and speed up problem resolution.
Managers should closely monitor agent metrics, to identify any issues that may be harming call service quality, such as connectivity or voice quality problems.
They also should be available to help resolve issues that arise and encourage agents to be accountable for their role in delivering both positive and negative customer experiences.
Thanks to Holly Larson at Cyara
Analyse the Right Combination of Metrics
According to a research report by Metrigy, The Metrics Gap, CX leaders have traditionally focused on Call Handle Time (CHT) and First Contact Resolution (FCR) in order to reduce costs and increase agent efficiency.
However, these metrics do not represent whether agents are increasing customer satisfaction scores. It is okay to let agents spend more time with customers to address their issues – even if it increases costs.
According to the Five9 2021 Customer Service Index Report, consumers are willing to have a longer interaction time if it results in getting the right answer or information.
Other top agent performance analytics include first interaction resolution, Sales vs. Sales quotas, self-service completion rate and more.
Thanks to Five9
Aggregate Data in Easy-to-Use Dashboards
One of the largest problems we see is that agents and supervisors don't have proper data. Whether it be that metrics and scores aren't generated automatically, or it takes a professional to decipher reports, if a contact centre doesn't have easily accessible and accurate data at their fingertips for their staff, it can create a cycle of discouragement.
Agents who have easy-to-use dashboards can track their daily analytics in a flash and see what they can do to improve their current stats. Supervisors find it easier to have a pulse on agents because they can quickly see who needs additional training and who is knocking their performance out of the park.
Have Real-Time Access
Reporting often takes a lot of time. Compiling reports and spreadsheets can take hours and sometimes even days. After reports are formulated, and executives and supervisors look over the details, it might be too late to resolve any issues happening in the contact centre.
Providing real-time dashboards gives managers immediate insights and offers agents visibility into areas to improve performance and align goals. This motivates and empowers the entire team.
Without goals and real-time access to analytics, employees lose sight of what is important and customer experience suffers. Giving them instant metrics is how performance and morale improves!
Provide Enterprise-Wide Visibility
Having an enterprise-wide single source of truth provides executives with a quick view access of the contact centre.
This is like giving a crystal ball to see into the future. If they see stats that look off balance, they can dive in to uncover opportunities to make improvements – maybe it impacts operations, fulfilment or billing. Resolving those issues will remove friction and improve customer experience (CX).
Employees will also recognize actions taken, improving voice of the employee (VOE). Supervisors also will have the proper view of their agents' stats, having actionable data to help those who truly need it when they need it.
Agents can get quickly discouraged and leave a company if they feel like they don't have proper motivation and lack confidence in their performance.
Plan to Change Behaviour in the Future
Reactive management styles can be a driving cause of why turnover is so high in the contact centre industry. When supervisors finally receive reports of how their agents are doing, they react to mistakes or metrics from the past, instead of acting in the present.
When supervisors and executives can see real-time behavioural trends in agents, they can effectively make plans to change the future.
Rather than being upset about something that is unchangeable, creating plans for how to change behaviour for the future will create empowered agents. The happier the agent, the happier the customers that contact the centre will be.
Give Clear Informative Recommendations
Giving agents clear informative recommendations that are tied into goals, in one integrated dashboard, inspires agents to be more agile and proactive in their positions. Agents who are unmotivated and unproductive are more likely to leave a company.
Once the attrition rate is high, it is like a revolving door of agents, and the organization loses institutional knowledge. It's important to create an environment where agents feel encouraged and motivated. Agents need a view into their KPIs, to take a stake in their own progress and have a voice.
When they begin to see progress and are rewarded and praised for their success, that is when contact centres reach their highest potential.
Thanks to Mechele Herres at NICE CXone
For more great suggestions from our industry experts, read these articles next: