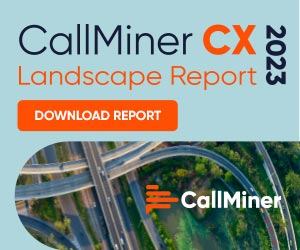 We have already looked at the Top 25 positive words and phrases so we thought with speech analytics and emotion detection being in the spotlight, we would look at the key words and phrases that customers use to express their dissatisfaction.
This might help with agent training….
Combine the list below with the tone of the customer's voice and you will be able to detect any disappointment or dissatisfaction.
Straight talking:
'I'm not happy'
'I'm very unhappy'
'I cannot accept this'
'I'm really angry/annoyed'
'I'm confused'
'I'm tired of..'
'I want to make a complaint'
'I want to speak to a manager/supervisor/team leader'
'I want to talk to a real person'
Soft language:
Ridiculous
Ludicrous
Unbelievable
Stronger condemnation:
Absolutely disgusting or disgraceful
Expressions of exasperation
'Oh my god'
'You must be joking'
Repeat callers:
'This is the second/third time I've called'
'That's NOT what your colleague said'
'I spoke to someone last week and they said they would call me back'
'You guys promised me this…'
'I thought you said..'
Threats
Customers threaten to leave the organisation or cancel their contract.
How might an agent respond?
I can only apologise
Offer a gesture of goodwill
Offer to refer to complaints department
Thanks to Jonathan Wax of Nexidia, Adam Walton of Callminer and Garry Williamson for their help in compiling this article.
Find out how to deal with challenging customers, who uses phrases like this, by listening to the following episode of The Contact Centre Podcast:
The Contact Centre Podcast – Episode 29:
Dealing With Challenging Customers
For more information on this podcast visit Podcast – Dealing With Challenging Customers