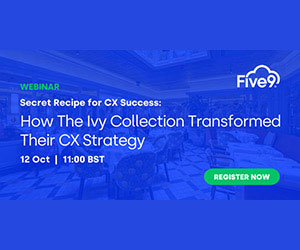 Contact centre planning can be a headache, but nipping recurring issues in the bud can help.
With this in mind, we asked our panel of experts for their advice on how best to manage the top call centre planning challenges.
New Product or Service Launches
Depending on your business model, this may not be a challenge at all. However, in some industries where whole groups of customers may be migrated to new products, it can be a real headache.
Here the problem is not necessarily being able to predict demand, but staffing with agents who have had the relevant training. This is where skill management, routing, as well as internal- and customer-facing knowledge management is crucial.
Agents need to be able to give accurate information confidently the first time. You can't plan effectively with major unknown variables like agent competency in a specific field!
Seasonal Spikes

When it comes to predictable peaks in contact volume, don't try to reinvent the wheel. Examine the relevant data for what worked and what didn't.
Then create upper and lower estimates for staffing based on the best and worst case efficiency in the conditions.
If you create an elaborate plan which relies heavily on self-service when your NPS score for these is low and customers don't use what's on offer, you're unlikely to be successful.
Peak call volume is not the time to experiment with brand-new experiences. Knuckle down with your most effective proven strategies.
Unforeseen Events
There are likely causes of sudden disruption, such as bad weather, and unlikely causes, like your physical location being inaccessible.
The key to contingency planning is to plan for the consequences in as much detail as possible. This is made decidedly easier with streamlined working processes using a lower number of software systems.
Use the data you have from any applicable previously encountered scenarios and decision trees to help visualize the possibilities. Don't forget to factor in predictable variables, like when a disruption coincides with monthly billing.
If you want to explore contingency planning in more detail, take a look at this article on Using Scheduling Playbooks to Manage Spikes in Service Demand
Burnt-Out Agents
The most important factor and variable in successful planning is your agents. Planning with a team of disengaged, burnt-out agents who are only doing just enough to get by will increase the strain in the system.
It will also require greater margins for error due to anticipated higher levels of absenteeism. Managing short-term challenges is much easier when you plan for the long-term health of your organization.
Reward, recognition and rest will promote engagement but also build resilience into your team and contact centre as a whole.
Thanks to Juliet Fehr at Odigo
Balancing Schedules and Demand

One of the key challenges for forecasting is accurately predicting demand that can fluctuate due to several factors, such as seasonality, marketing or other events.
This can result in under- or overstaffing, which may affect customer experience and is an inefficient use of resources.
To overcome this challenge, call centres should use historical data and predictive analytics to forecast call volume and adjust staffing levels accordingly.
Another key challenge is employee scheduling. It can be difficult to balance employee availability and workload while also meeting service level goals.
This can be addressed by using workforce management tools that automate scheduling and provide real-time data on employee performance and availability. This enables call centres to optimize schedules and reduce idle time while maintaining service levels.
Lastly, forecasting can be impacted by the availability and quality of data. Call centres can improve data quality by ensuring that systems are integrated and up to date, and by training staff to accurately input data. This will improve the accuracy of forecasting and enable call centres to make informed decisions.
Thanks to Drew Naylor at MaxContact
Time-Consuming Manual Analysis

Planning can often be a challenge, and even when you do plan in advance, curveballs can scupper even the most well-thought-out plan. Having access to the right information at the right time is vital.
Costly, time-consuming manual tasks, such as monitoring calls for quality assurance (QA), is one of the top challenges facing contact centres.
Our research shows that 96% of organizations are using manual analysis to some extent, including hand-coding or aggregating data using Excel or PowerPoint. This leads to missed insights, human errors, and inconsistent monitoring – resulting in operational inefficiencies and poor customer experience.
One way of avoiding these challenges is taking a hybrid or fully automated approach to QA. This can prove invaluable with insights into trends across agent performance and patterns in customer behaviours, even highlighting issues before they arise.
For example, analysing all omnichannel conversations at scale can allow organizations to understand what channel is most popular at different times of year. This can allow contact centres to allocate the right resources to ensure lower call waiting times, faster outcomes, and improved customer experience.
Thanks to Frank Sherlock at CallMiner
Complicated Schedules

Contact centres' complex scheduling needs require an AI-powered workforce management solution with accurate forecasting and flexible scheduling.
This allows planners to predict the volume of future customer enquiries and how many agents will be needed to address them.
Flexible scheduling allows agents to manage their own schedules while ensuring business needs are still met, identifies ways to solve staffing gaps, proactively manages agent communication and automatically adjusts schedules.
Opportunities are transparent to the agent before they make a request and are also preapproved, which streamlines the planning process and eventually leads to a seamless interaction with the customer.
At the core of this solution should be a robust automation platform that fully automates the monitoring and decisioning processes in connection with intraday management (such as staffing, schedule change and KPI monitoring), which means agents are in control and, importantly, are free to focus on higher-value tasks.
Thanks to Dana Shalev at NICE
Gaps in Infrastructure and Effectiveness

With over two decades of cloud space experience, I see gaps where organizations can optimize infrastructure and effectiveness.
While each call centre has unique needs, these following investments can ease burdens of cost and workforce hurdles and lessen CX frustrations:
Move to the Cloud – this first step allows for a more cost-conscious call centre. Agents can work remotely, reducing real-estate costs and in turn alleviating the ongoing expenses of an on-premise model.
AI-powered Self-Service – providing AI-powered self-service tools automates high-volume, repetitive tasks which don't require a live agent. The result: improved efficiency, improved call handling times, and increased savings with improved call containment.
Workflow Automation – streamlining and optimizing operations automates complex processes while lowering operating costs.
Integrations with Knowledge Base & CRMs – Deep integrations provide empowered agents with rich customer data, history, and information to transform every customer interaction.
There may be trepidation with these investments, but once organizations rip the band-aid off with that first step, the others follow to deliver a revolutionary change that contribute to an organization's adaptability, longevity, and success.
Thanks to Nick Delis at Five9
The Tricky Three
Contact centres play a crucial role in customer service operations – but there are many challenges associated with planning and managing them effectively, such as:
Staffing and Training
The correct staff size and skill mix is critical to provide quality services. A proper training plan is key for ensuring all staff members are up to date on procedures and CX best practices.
Technology
Technological advancements made it possible to offer faster services through automation and improved communication channels, like chatbots; however, research and thorough testing is essential before investing in new solutions.
Quality Assurance
A good QA programme ensures agents follow procedures correctly and deliver high-quality customer service. Otherwise mistakes slip through unnoticed, leading to dissatisfied customers.
By understanding these common challenges, organizations can better prepare themselves when planning their own contact centres and strive towards creating a more efficient operation that meets their customers' needs while generating significant ROI.
Thanks to Cyara
For more great insights and advice from our panel of experts, read these articles next: