Webinar Date
- Thursday 27th May 2021 at 14:00pm UK time
Click here to register
Over the past 18 months, the contact centre has transformed at a faster rate than ever before and this transformation is not going to stop any time soon.
So where are we heading and what can we expect the contact centre to look like in ten years' time?
We are here to answer this question, to help you plan ahead and make better decisions for your customers.
And as it will be an interactive webinar, you will also have the opportunity to share tips and ask questions of the panellists and other attendees. We run an interactive chat room in parallel with the webinar.
Panellists

Nicola Millard
BT

Paul Weald
Contact Centre Innovator

Tamsin Dollin
NICE inContact

Rachael Trickey
Call Centre Helper
What You Will Learn
Key Topics:
How are customer expectations and preferences changing?
How to stay ahead of other contact centres
The future of recruiting and supporting advisors
Where should you be looking to invest your time and budget?
Top tips from the audience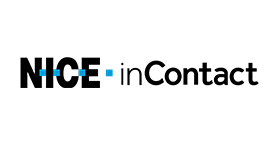 This webinar is brought to you by Call Centre Helper and is sponsored by NICE inContact.
You won't want to miss this exciting webinar.


Click here to register
This webinar is held at 14:00pm UK time, 15:00pm in Paris, 15:00pm in South Africa and 9:00am in New York. A replay facility will also be available.
If you are attending one of our webinars for the first time, we suggest you arrive 10 minutes early to allow for the software to download successfully.
---
---