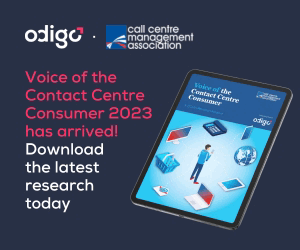 In our What Contact Centres Are Doing Right Now (2023 Edition) survey, we asked 'On average, how long do your callers wait before abandoning?'.
16.9% of survey respondents said less than 29 seconds, whilst a further 19.1% said 30–59 seconds – revealing that a third of the industry are under pressure to answer their calls in less than 1 minute.
However, we saw an even spread of results here, which may be reflective of the mix of industries represented in this survey – particularly as 15.2% of survey respondents said their callers wait for 240 seconds+ (4 minutes or more) before abandoning.
This suggests that some callers are far more patient than others, or perhaps have lower expectations of how quickly they expect their call to be answered.
Another possible theory here is that those contact centres with multiple channels are seeing their calls abandoned sooner as their callers attempt to get through on another channel faster.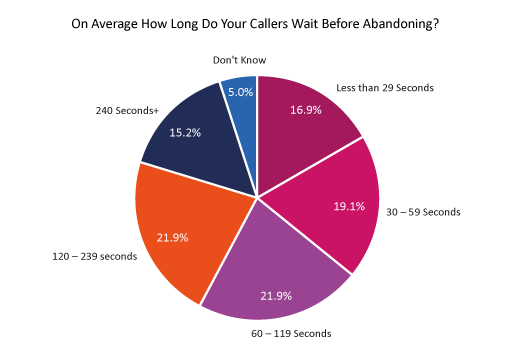 Run in partnership with Sabio, Centrical, Odigo, Scorebuddy, and NICE, this survey focused on the key elements of a contact centre, including advisor experience and engagement, artificial intelligence (AI), customer experience, quality assurance, workforce management, and more!
If you are looking to improve your call abandon rates, read our article: How to Bring Down Your Call-Abandon Rates
Download our What Contact Centres Are Doing Right Now (2023 Edition) Survey Report to uncover the latest and most exciting contact centre insights
Related Research
To download the full copies of our 'What Contact Centres Are Doing Right Now' survey reports follow the links below:
For more great information check out our other Contact Centre Research