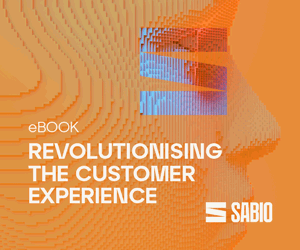 In our What Contact Centres Are Doing Right Now (2023 Edition) survey, we asked 'What Has Been Your Experience in Dealing With Other Organizations' Chatbots?'.
The findings revealed there's a lot of work to do to improve the reputation of chatbots, as around 70% of chatbot experiences were dubbed below par.
This figure was made up of the vast majority (57.4%) saying they were 'mediocre', whilst a further 10.3% said they'd had a 'bad' experience, and 2.6% went so far as to say their experience was 'terrible'.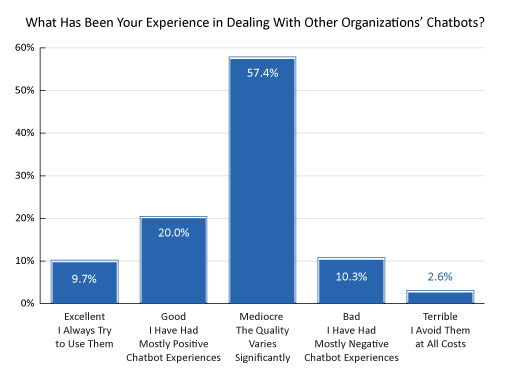 Run in partnership with Sabio, Centrical, Odigo, Scorebuddy, and NICE, this survey focused on the key elements of a contact centre, including advisor experience and engagement, artificial intelligence (AI), customer experience, quality assurance, workforce management, and more!
Download our What Contact Centres Are Doing Right Now (2023 Edition) Survey Report to uncover the latest and most exciting contact centre insights
Related Research
To download the full copies of our 'What Contact Centres Are Doing Right Now' survey reports follow the links below:
For more great information check out our other Contact Centre Research