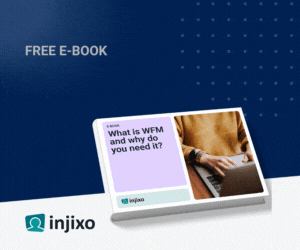 In our What Contact Centres Are Doing Right Now (2023 Edition) survey, we asked 'How are you managing digital channels within your WFM solution?'
A staggering 42.6% of survey respondents said they do not plan for digital channels currently in their WFM system. This suggests that the learning journey for effectively managing these channels is very much in its infancy, and that many organizations struggle with this.
This is quite concerning, particularly as 20.5% said they manually forecast for digital channels, because traditional call-handling calculations aren't fit for purpose for many digital interactions (such as live chat and email), as these are asynchronous conversations and harder to resource for.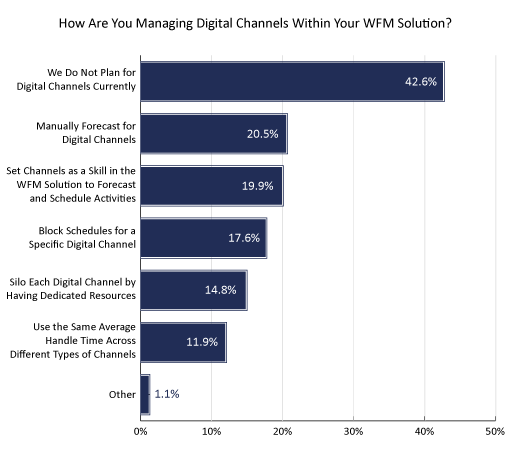 Run in partnership with Sabio, Centrical, Odigo, Scorebuddy, and NICE, this survey focused on the key elements of a contact centre, including advisor experience and engagement, artificial intelligence (AI), customer experience, quality assurance, workforce management, and more!
Download our What Contact Centres Are Doing Right Now (2023 Edition) Survey Report to uncover the latest and most exciting contact centre insights
Related Research
To download the full copies of our 'What Contact Centres Are Doing Right Now' survey reports follow the links below:
For more great information check out our other Contact Centre Research